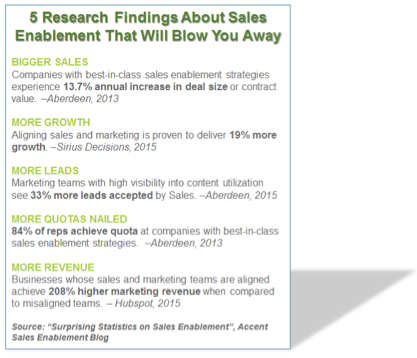 CPA, Consulting and Staffing/Recruiting Firms Need to Hop on the Sales Enablement Bandwagon
A lot of accounting, consulting and staffing firms learn the hard way that: (1) the art and science of new business is always changing and evolving, and (2) if you don't adapt to change and end up getting left behind, it's awfully hard to catch up.
Things like inbound marketing, content marketing, SEO, SEM, social media marketing automation, and CRM technologies just aren't cutting edge like they once were. Some firms that hopped on these bandwagons tried and failed for a wide variety of reasons. Others found great success and are now moving into next generation refinements with new strategies, tactics, tools and technologies.