Should Partners be Doing Sales or is Hiring a Business Developer the Right Move?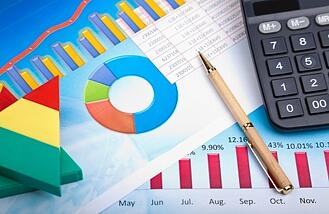 Survey after survey over the course of many years consistently point out that growth or new client acquisition is one of the top priorities for CPA firms, but many rely on word of mouth, referrals, and charismatic partners to achieve growth goals. There comes a time when firm thoughts turn to hiring a business developer to compliment partner sales activities, but there's more unhappy endings than "ever afters" for firms that have travelled down this path.
For a CPA or any professional services firm for that matter, having individuals with sales skills is crucial to the growth of the firm. But should you have someone other than partners or principals dedicated to business development focused on developing relationships and finding new clients?

Why Hire a Business Developer?
At many CPA and professional firms, the rainmakers are the principals and partners working in specific niches or practice areas who regularly bring in new business with a concurrent responsibility for keeping the business profitable.
However, not every professional services firm can rely on their principals and partners to generate revenue from new business because they are focused on building their subject matter expertise and serving clients. While these subject matter experts are essential for closing sales, they see new business development as something they don't have time for or a natural ability to do well.

This is why many CPA and professional firms hire a dedicated new business developer versus having a partner or principals focused 100% on bringing in new business. LeadG2 and The Center for Sales Strategy have helped companies build sales teams for over 30 years, and through thousands and thousands of sales candidates, we can say with authority that the best business developers for CPA or other professional service firms will have some type of background in professional services in addition to these 3 characteristics:
Confident

Trustworthy

Consultative
Confident
Anyone that's involved in sales and new business development has to be confident… that's a given. However, when dealing with CPA firms and professional service firms, confidence is even more critical. Someone lacking the confidence to be able to work a deal with those who work with numbers all day or who are professional at contract negotiators isn't a good fit for a business development position.

Trustworthy
Building relationships is a large part of what CPA / professional service new business development is all about. After all, no client would want to work with a firm that they can't fully trust. Clients need to be reassured and and know that the work being done will be audit proof as well as confidential and discreet.

Consultative
No one likes buying the same thing that everyone else has. This is especially true with CPAs and professional service firms. Clients want to feel like they are special and expect more from their CPA or professional services firm than just good work. They want to work with a company that offers more than just tax planning or auditing and are looking for a company that can provide valuable business advice and act as a consultant themselves. This consultative approach starts in the sales process and is dictated by how consultative the new business developer is. Do they try to sell a standardized package or is the solution tailored to the specific client?
Hiring the Right Talent
The above three characteristics of the ideal CPA or professional services firm business development executive won't guarantee new business success but will ensure that you have the right person positioned where he or she can make a difference.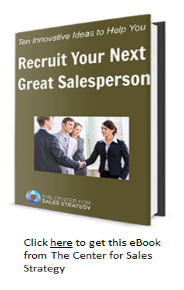 But hiring that "right talent" can be difficult and challenging, because it requires hiring strategies, evaluation processes and interviewing techniques that go far beyond just finding a resource who can bring the biggest Rolodex to the table.
(Click here to learn more about our talent acquisition and selection services).
To help on your way to hiring the right business development talent, may I recommend that you download our eBook on innovative recruiting strategies? While skilled rainmaking parties will never go out of style, your growth objectives may need a dedicated business developer or business development team that can put new revenue and client opportunities on the table.