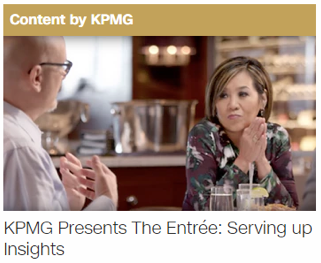 KPMG's Lessons on Video Done Right for Professional Service Marketing
The other day, I was on a news site.
The more I read, the more serious thought I gave to going offline, finding a mountain peak, and meditating 24 hours a day. But just as I was about to carve a sturdy hiking stick, an ad appeared that caught my attention.
It was from KPMG, a worldwide accounting and business advisory firm that does a shade over $25 billion a year in sales ($9 billion in the US), with a staff of only 189,000.