3 Critical Discussions and One Award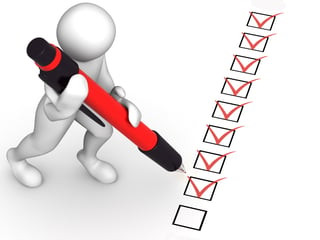 The sounds coming from the 1st tee. (THWOCK!!! "Sh*t!")
The annual reveal of partner Bob's skinny, old and very white legs.
The contest of who can order the most expensive bottle of wine.
Ah … it must be time for the annual firm partner retreat. Two or more days set aside during the year where partners assemble offsite to do the serious work of managing their business.
Perhaps it's a bit too late to make this year's agenda, but it's never too late to get curious about how well the firm is doing with its marketing strategy and business development efforts.
On the Agenda: Firm Marketing Discussions
In the spirit of giving discussions of firm marketing a bigger role at the retreat, here are 3 items for your consideration. Feel free to cut and paste them into the agenda when no one is looking:
Tuesday | 9:00 – 10:00 | Millard Fillmore Room
What the Numbers Revealed



What ROI Did We Get on our Investment in Marketing Last Year?
A presentation and discussion of the marketing data on KPIs requested by our Management Committee. Progress against objectives for visitors, proposals, leads and win rates. Hard, factual data showing what worked so we can double down, what didn't work so we can reallocate budget, and the lead generation campaigns that scored big points.
Presented by our Marketing Partner, Director of Marketing, and COO
Tuesday | 3:15 – 4:00 | Donald Trump Aud
Are We Getting Wh

i

pped by Our Competitors?
10 Things We Know About Our Competitors' Marketing and New Business Efforts That Will Make You Unhappy
An overview and discussion of how we're benchmarking against our key competitors re top line growth, inbound marketing, content marketing, lead generation, social media activities, Alexa rankings, and insights from "word on the street" intelligence. SWOT analysis.
Presented by our Managing Partner, Director of Marketing, and COO
Wednesday | 11:00 – 12:30 | ROUND TABLE DISCUSSIONS | Veranda of Dreams
How We Got Knocked Off the PATH
Are the Firm's Marketing and New Business Efforts Agile?
A discussion of what, how, and where we dropped the ball and why [insert name of competitor] beat us to the market with new services and a lead generation campaign for new business opportunities resulting from the PATH Act. How can we make our marketing activities more agile and proactive?
Table Discussion Leader: TBD
And the Niche Practice Marketer of the Year Award Goes to …
If you're one of those firms that has a dinner at the retreat to introduce the new partners or hand out awards, here's another for your consideration: an award for the niche practice leader that's done the best job marketing their niche practice during the year.
Please note that this is an award for marketing, not sales or business development or just top line growth.
The award I'm thinking about is given for results in getting more visibility for the niche, generating more leads than any other niche practice, and moving more leads through the sales funnel faster and more effectively. It's for the partner that shows a best-in-class combination of marketing curiosity, literacy, and hands on engagement with marketing strategies and tactics that move the needle.
And not for nothing, the Niche Practice Marketer of the Year Award should be big and bright and shiny and dramatic, so that it encourages and incentivizes other niche practice leaders to step up to the marketing plate.
Something like a luxury auto. A European river cruise. Maybe even a fully functional and equipped food truck for a new post retirement chapter of life.
Or in the case of partner Bob, should he win, a pair of long pants and a trophy that comes with a resolution signed from the entire partner group forbidding him to wear shorts at future retreats.
That way, every partner gets to be a winner.