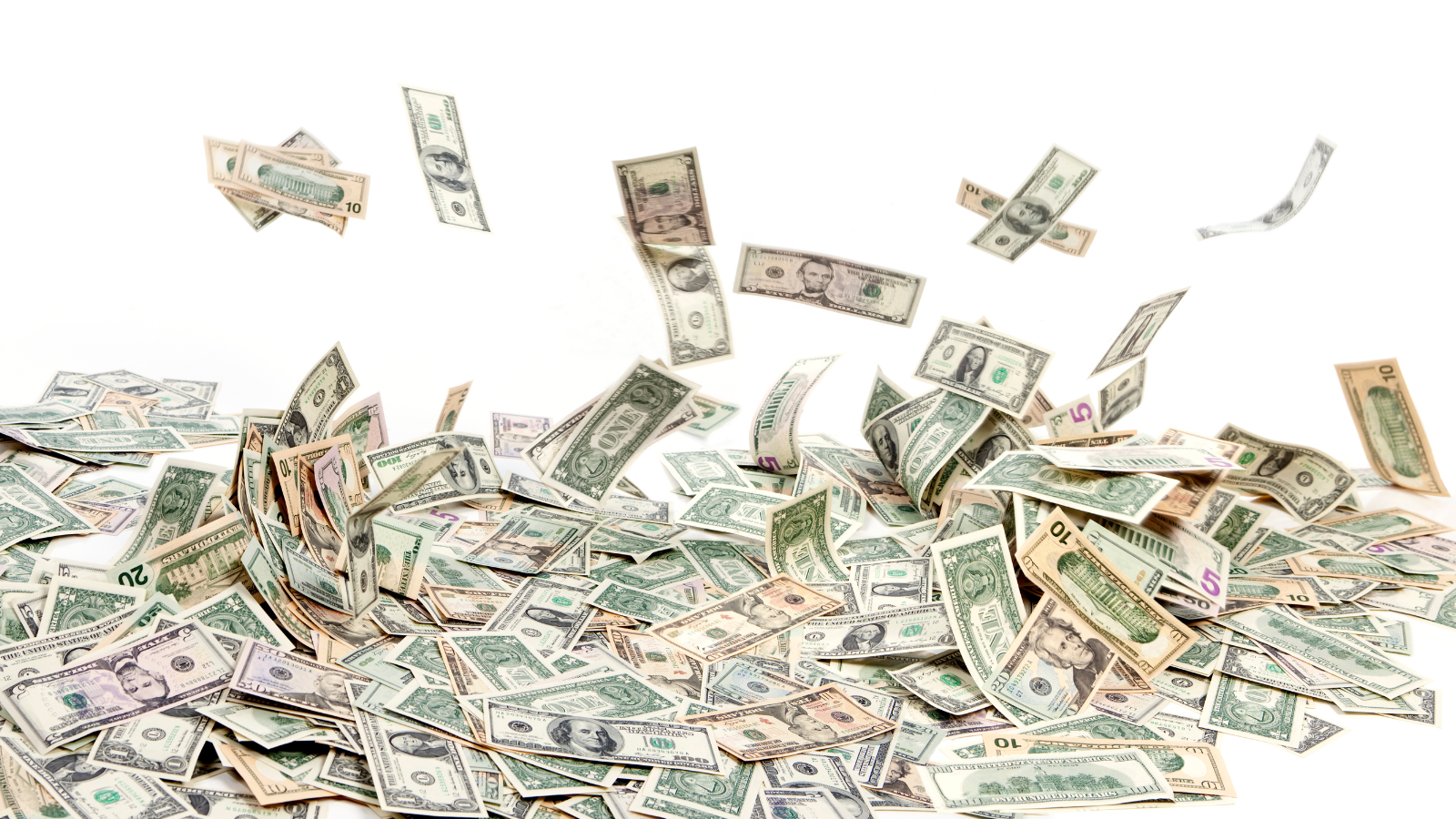 Even the greenest marketers know how important it is not to waste a single cent of your marketing budget.
Several marketing tactics can be ineffective, depending on the specific circumstances and goals of a marketing campaign. A few examples include cold calling, spam emails, buying email lists, and more.
And what may be ineffective for one company or campaign may not be for another. The most important thing is to test different tactics and measure their results, so that you can continuously improve your marketing strategy.
Start with a Marketing Strategy in Mind
Failing to strategize around an overall marketing plan is a bit like throwing spaghetti at the wall—sure, some stuff might stick, but you won't know what that will be until most of the spaghetti has landed on the floor. And then, you sit there wondering why you just wasted a plate of perfectly good spaghetti in pursuit of seeing what sticks when you could've had a solid plan all along.
Your marketing goal is what you're aiming for. Your marketing strategy is how you're aiming for it.
The strategy you choose should contribute to your overall marketing goal, whether that goal is to generate 100 new sales-qualified leads by Q2, or to get at least 10 non-branded keywords on the first search engine results page by the end of the year. Keeping that strategy in mind from the start will minimize the number of times you or your team get distracted by the next hot marketing trend and help you determine what works best for your brand.
Prioritize Your Marketing ROI
Advertising is not an expense; it's an investment. It makes your sales team's job easier and can help them get higher-quality leads that are actively seeking your services. That's why it pays to focus not just on the money you've spent on your marketing efforts, but also on the money you've gotten back in the form of revenue you've earned.
To make sure you're prioritizing your marketing budget most effectively, ROI needs to be the focal point of everything you do. That's partly why so many marketers like to use their company's CRM, such as HubSpot, Salesforce, and Pardot, to determine each customer's digital footprint with their marketing assets. Doing so makes it easier for them to see which assets ultimately led to the customer committing to the sale.
All or Nothing on Budget
Small steps lead to small results. The same can be said of how much of your marketing budget you put into your strategies. Conversely, putting more money into your top-performing advertising channels will yield better results in terms of the leads, revenue, and brand awareness you generate.
Simply put, there's no room for halfway in marketing. If you're going to experiment with targeted OTT ads on popular streaming services, make sure you commit enough of your budget and resources to make the results you're looking for possible. If it doesn't work, then you can move on; but complete trepidation when you're testing out a new platform will get you nowhere.
Avoid Marketing that Plays to Internal Politics or Biases
Jeremy in your C-suite might think that advertising on TikTok works for your business because he likes using it, but your KPIs don't care what Jeremy thinks.
So many marketing departments across every industry use ineffective tactics because they've done it historically. Or worse, because their internal stakeholders put pressure on the marketing department to see what they like. However, just because you've advertised in the local Yellow Pages for the last 15 years doesn't mean it's actually netting you any new customers.
As challenging as it can sometimes be to push back against office politics or the biases of your CEO or CMO, it pays to keep data-driven decisions at the forefront of your marketing tactics. After all, why advertise on a platform that none of your leads or prospects are using?
Beware of Anything Offering Instant Results
Wouldn't it be great if we could all triple sales overnight? To those who think that's possible, I have a bridge in Brooklyn I'd like to sell you, dirt cheap.
Seeing rapid results is definitely the dream, but it'll likely remain just that.
Rome wasn't built in a day, and neither is your marketing ROI. Even if you spend 80 hours per week setting up your campaign to expedite the launch, it still might take a while for the results to start coming through.
Anyone—be it a marketing tool or an outside agency—who offers you instant or rapid marketing results should be regarded with at least some level of caution. Instead, ask and watch for providers that offer detailed, reasonable timelines for when you can expect your campaign to start showing tangible results and realistic growth numbers.
Experiment and Take Risks with Your Marketing
Experimentation takes many different forms in marketing, especially depending on your industry, location, and other factors.
Part of this calls back to our earlier point about not being wishy-washy with your budget—taking risks to see what works and what doesn't will require some investment. But it'll at least be clear whether or not it worked by the time you've let your test of that new platform run its course, and you'll know if any changes are needed or if it's the right channel for your brand.
On that note, one last callout for anyone not in the know…
Don't Buy Social Media Followers
I've discussed broad strategies up until now, but this one deserves its own section. You may have seen ads offering to help you get 5,000 new followers on Instagram or TikTok, or any other number of platforms—be wary of these.
Many, if not all, of those followers, are likely bots who won't engage with your content or eventually become customers. Not to mention, social media platforms typically frown upon users that purchase followers, so your business's account could end up suspended either temporarily or permanently.
Conclusion
Your marketing budget probably isn't an infinite resource. But, using the right tools and coming into your strategy with a mindset for experimentation, confidence, and success will better position you to use that budget wisely on every campaign you run.