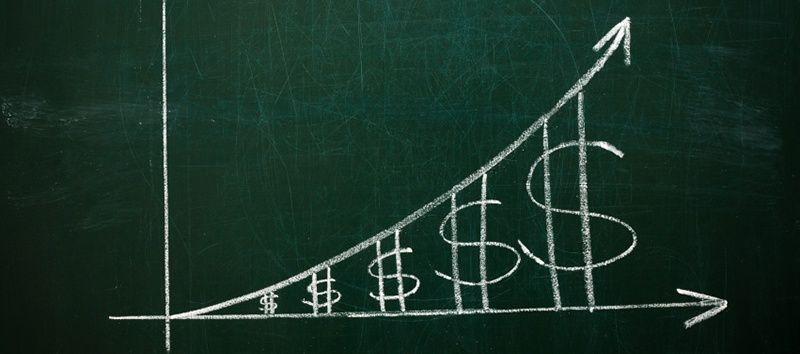 A few days ago, we had a conversation with a very dejected and downhearted CMO.
We caught him just after he presented his budget to the CFO, who informed him that all his good intentions and ideas aside, his budget was being cut instead of increased as he had anticipated.
Apparently, this $60 million firm had a poor year, and the top levels of the organization decided that cutting expenses was the right path to growing revenues and profits. Of course, the numero uno target for cutting costs has been and will always be marketing.
That's always been a rather strange argument to me ... the way to a better top is though making cuts to the very things that bring prospects to the dance.
But it's also understandable.
Taken in another context, what this CFO was really saying is that marketing was being cut because the department was considered to be a cost center rather than a revenue center.
That's what happens when marketing departments aren't geared to delivering measurable results and unable to tie marketing activities into revenue recognition.
(See our recent post, " A Coke and a Pink Slip for Professional Services Marketers", for my take on marketing as a revenue center.)
Changing From a Cost to a Revenue Center: Questions Your Strategic Marketing Plan Needs to Address
If you're a senior marketing or sales executive, you may be in a position where you need to change the conversation with the C-Suite or Executive Team about the plans (and costs) you have for "moving the needle." You must be able to move from acting and being perceived as a cost center to acting and then earning a place as a revenue center.
This starts with a solid strategic marketing plan built for revenue.
Here's a list of 10 questions that will help you down the path from cost to revenue center, all of which should be reflected in your firm's (or niche practice plan.
What's our goal for "new/new" revenue?
How many new clients, sales qualified leads, marketing qualified leads, leads, and eyeballs do we need to meet our revenue goal?
What's our positioning strategy and message?
Who is our target persona?
How are we going to get more visibility?
What are we going to do to generate and capture leads?
How are we going to nurture leads through the sales funnel?
How are we going to close more leads faster?
What are we going to do to delight and retain our current clients?
Who is going to be responsible or accountable for generating leads? For closing sales? For reporting?
Question 11: How Much is All of This Going to Cost?
This question is typically the very first question CMOs get asked when presenting a marketing plan. Of course, your plan is going to include a budget for the human resources, marketing and sales technology and tools, consulting costs, and various out of pocket expenses necessary for accomplishing your goals.
But instead of trying to defend an expense, perhaps this is the defining moment where marketers (and sales managers, too) could get the C-suite or Executive Team to stop thinking about marketing expenses as just costs and instead, to think about them as investments.
It's time to start talking the talk and walking the walk about ROI.
It's time to put your budget into the framework of investments that need to be made to grow revenues, and not about the checks that have to be cut.
It's time to stand up and measure results and be held accountable for the good, the bad, and the ugly.
It's time to walk into that meeting prepared with a revenue-centered strategic marketing plan that's going to get changes in attitudes and perceptions at the C-Suite or Executive Team level.
LeadG2 Does Strategic Marketing Planning
If you're ready to take a new or different look about getting more visibility, leads and new business from your investment in marketing and sales, we may be able to help.
Starting with a thorough analysis of your current situation and discussion with your staff, clients and prospects, we'll help you move your marketing plans from being a slave to the expenses section of your P&L to being a key contributor to gross revenues.