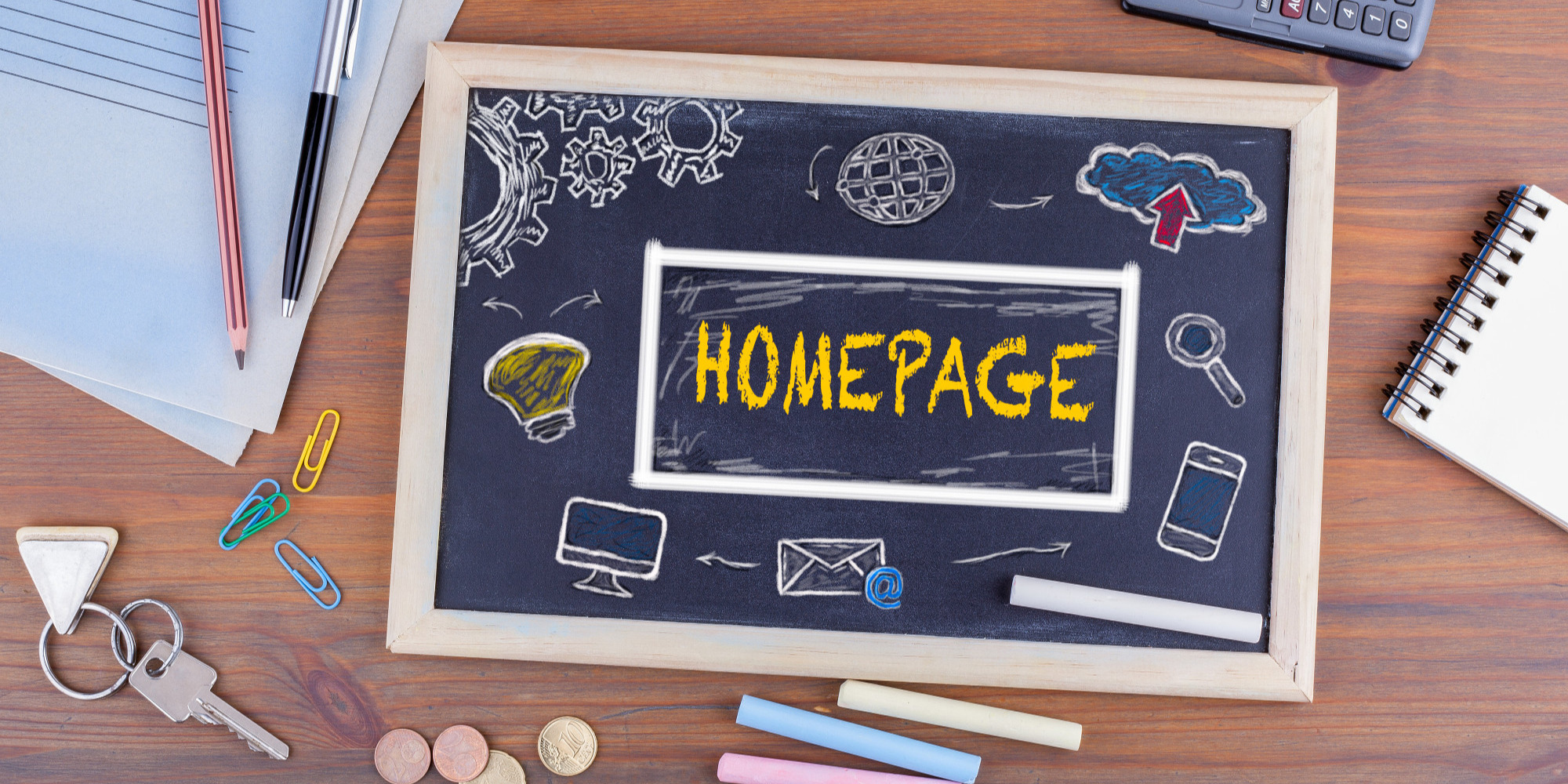 A landing page and a homepage are the same types of pages, right? Well, not exactly — in fact, not at all.
A landing page and a homepage are not only different styles of web pages — they have different marketing strategies behind them. However, when used correctly, both types of pages can result in significant lead generation for your business.
If misused, the results can be atrocious. For example, with 77% of all landing pages being homepages and 96% of website visitors never converting to a lead or sale, how are you going to capture the remaining 4% while using the wrong type of page?
We can avoid that problem by taking a more detailed look at the difference between a landing page vs. homepage.
Landing Page vs. Homepage: How To Use Both Effectively
The role of homepages for websites is a lot like the entrance to physical business locations - directing customers to the next service or page. On the other hand, a landing page is more like an advertised offer, asking a customer to take a specific action — or bringing them directly to the information they seek.
When you know how and where to utilize both types of pages, the results will begin to show. We understand this because we work with businesses like you every day.
What Does an Effective Homepage Consist Of?
An effective homepage is where you will list and organize your essential business details. Also, remember that a website homepage is never static. Instead, it needs to be updated as your business evolves and changes.
So much so that 75% of new visitors to your website homepage base your company's reputation on web page design alone.
Along with web page design, your homepage business details will include:
A menu of your website's secondary pages, which include your products, services, email contact, blog, and company about page

Links to your social media accounts

Your physical business address, phone number, and hours of operation

General information in regards to current services and offers

Company features and customer reviews

A strong call-to-action (CTA)
When customers arrive at your website's homepage, you can experiment with a landing-page-style pop-up advertisement, too. A great way to gather potential customer emails is with a free, informational pop-up offer or newsletter subscription. A strong CTA needs to be applicable to viewers in the early and later stages of the buying journey, so they can have options on a next step.
However, the main objective of your website homepage should be to allow your visitors to fully navigate and explore your business and its products and services. Work to draw your visitors deeper into the other pages of your website with compelling copy and navigation — ultimately leading them to a service offer or contact page.
It's also important to speak TO your audience — not AT them. Make them feel like they know you and that you have the answers they're looking for.
What Does an Effective Landing Page Consist Of?
The main goal of a landing page is to convert a visitor into a lead or customer by filling out a form. This could be to download a piece of premium content, to contact you, or to buy now.
No matter how outstanding your CTA is, if you send a customer to your homepage, you will overwhelm them with information. In a landing page you want to give a lead more information on the product or service.
Whether you want people to register for an event, request a consultation, subscribe to an email list, or access an eBook, the one single goal of a landing page is to convert that visitor to a known lead.
Types of Landing Pages
You could argue that landing pages come in a variety of different types. However, when you spend enough time creating landing pages, they fall into only two categories.
1. Lead Generating Landing Pages
Lead generating style landing pages are utilized to capture lead information from a form. In addition, these pages make special offers to visitors if they agree to provide information in return.
That information is usually a name and email address — the basis of building out any good email marketing campaign.
The end result is not to make a sale but to acquire lead information to nurture future sales of services and products.
2. Click-Through Landing Pages
With click-through style landing pages, your goal is to direct visitors to click-through to another web page. You can then offer more details to your potential customer regarding the product or service you were advertising.
The end goal of this type of landing page is to inspire the lead to make a purchase.
Again, your landing pages should be links from any of several traffic-building ad sources. These sources may be social media ads or posts, PPC ads, or email offers designed to increase website traffic.
An Exception to the Rule of Homepages as Landing Pages
One of the only exceptions to using the homepage of your website as a landing page is when you are using local search engine advertising.
This type of advertising is used with search engines such as Google or Bing. It involves researching and targeting broad-stroke keywords that a potential customer might search for when looking for your business.
An example of a broad keyword search might be "digital marketing agencies near me," and your advertisements will be directed at raising business awareness only.
In this case, your homepage being used as a landing page is highly effective.
Now that you understand the main difference between a landing page vs. homepage, don't you think it's time to implement a strategy for both?