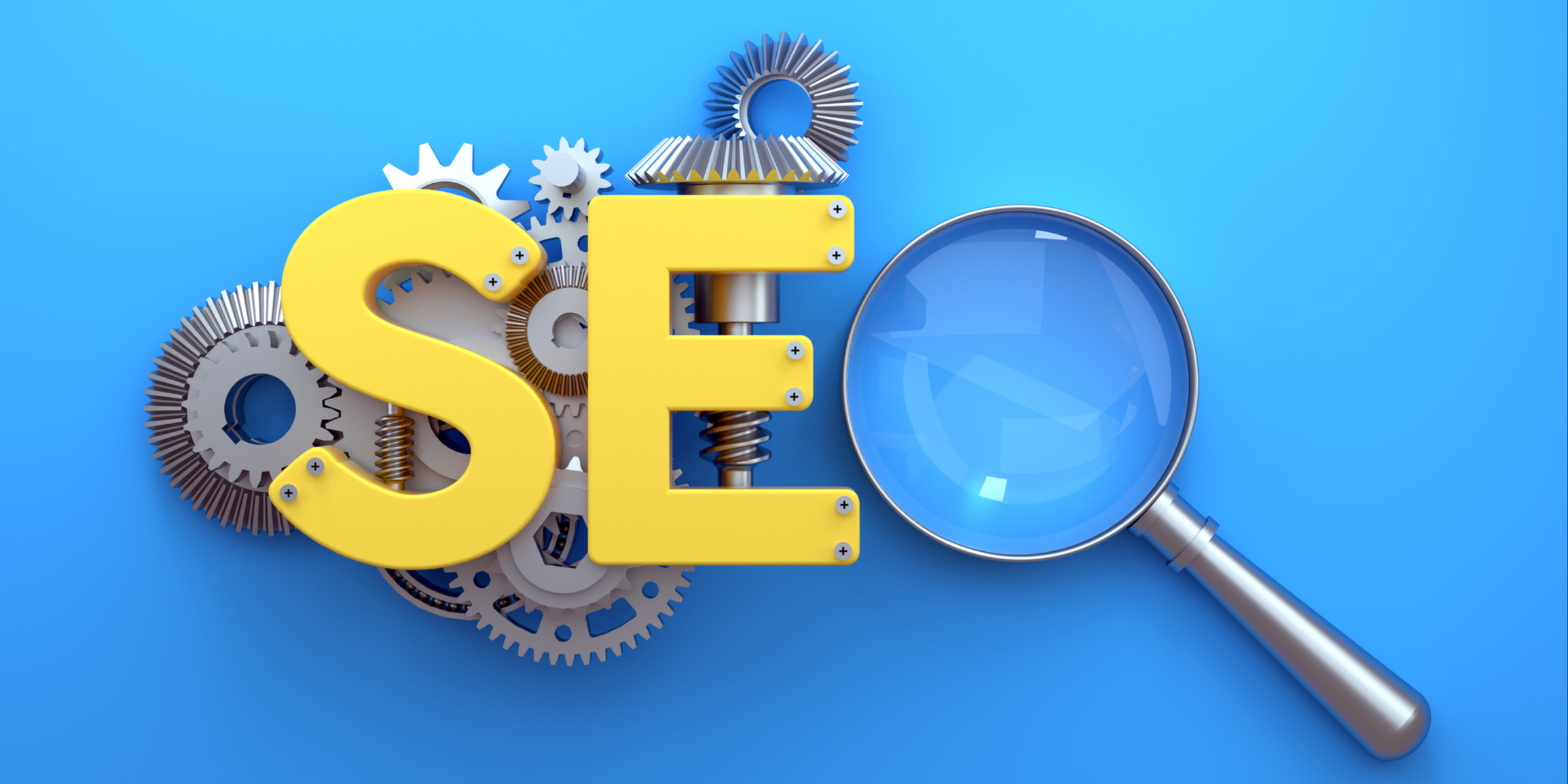 We all want to spend time on channels proven to generate sales, right?
After all, it's the easiest way to prove your marketing's ROI when the cost of using a specific channel is miniscule compared to the revenue it generates.
Databox recently surveyed hundreds of ecommerce experts to see which (if any) channel tends to generate the most conversions.
Surprisingly, one came out on top: organic search.
SEO Drives the Most Conversions
Almost three-quarters of surveyors said it was their top-performing channel in terms of conversions: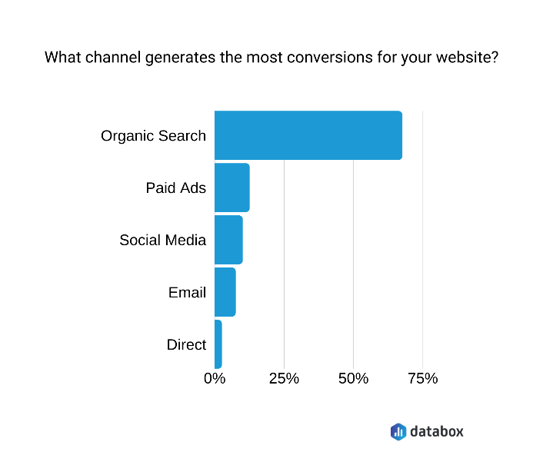 Let's dive into that, and look at why SEO drives the most conversions (by far.)
1. SEO Targets People Actively Looking for You
Organic search came out on-top; the vast majority of ecommerce website owners say it's the top-performing channel.
But what makes it so special?
The answer might be because people head to Google when they're actively looking for something. It's different from social media where your followers aren't going out of their way to find your content.
With organic search, you can target intent-driven keywords—like "buy [product]"—and reach people ready to purchase.
Owen Mansfield explains that for Young, Marr & Associates, "Google organic search is our most valuable channel by far—we've had 450+ organic phone calls this month alone. Those calls come from various pages on our website—I currently see about 40 different organic landing pages that are driving phone calls."
"That's because we invest heavily in content that answers almost every legal issue our client base could have," Mansfield says.
2. High Keyword Rankings Build Trust
Sure, you've got more chance of people clicking your link when you're ranking well in organic search. But those people might have more trust in you, too—resulting in a higher conversion rate once they land on your site.
That's because Google will only rank sites that:
Have strong backlinks pointing to them
Provide good user experience
Meet EAT guidelines (i.e. have proven expertise, authority, and trustworthiness)
Users of search engines already know this; they use sites like Google to find trustworthy sites. This might be why SEO is one of the highest-converting channels for ecommerce businesses. There's already a foundation of trust.
3. Pre-existing Brand Awareness Impacts SEO
Think about the last time you searched for something using Google. You're greeted with a list of 10+ results for your query. How many times do you scan the results to see a brand you know?
Chances are, you'll click websites you recognize when see them on a SERP.
Some of the conversions you're getting from SEO don't come from that searching activity alone. People are doing the same thing when they see your (or your competitor's) brand name in their results page: they're clicking those they're already familiar with.
This means that SEO is often attributed the sale. It's the last touchpoint a customer has before converting—yet there's a build-up happening before that.
Dive into your Google Analytics Assisted Conversion reports to find whether this is true:

The bottom line: While SEO might look like it's driving the most conversions for your website, you might have other channels leading up to that sale that should also get some credit.
Final Thoughts
There's no doubt that organic search is one of the most effective ways to drive purchase-ready visitors to your site. Experts have proven that this channel drives most of the conversions happening on their site.
As a Databox partner, we love their Google Analytics Dashboards to help track these metrics. You can learn more about that by clicking on the link.
But remember: don't take these figures at face value. You might have other channels driving conversions that aren't being credited because SEO is their last touch-point.