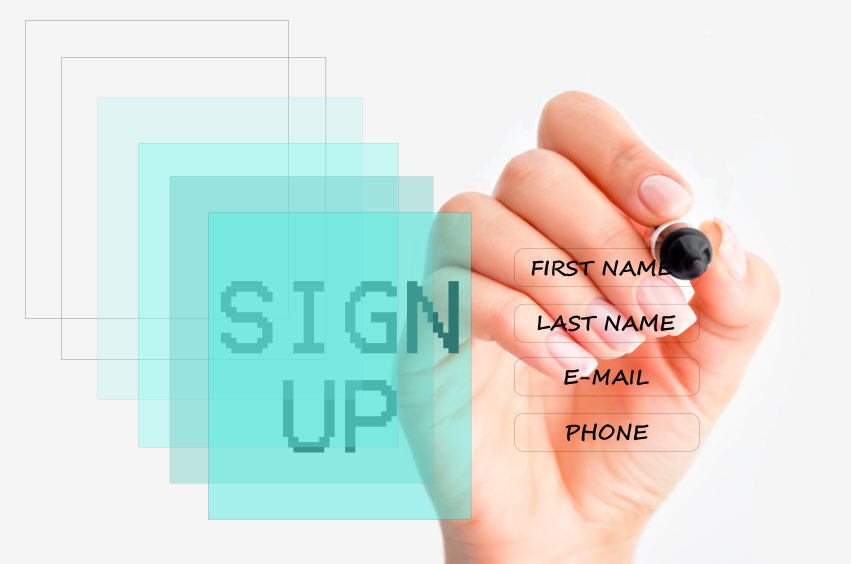 We all understand the power of having amazing premium content. "Amazing" as in the kind that is targeted and relevant to your target personas. You know, the type of offer that visitors are happy and willing to give you their email address and phone number (and whatever else) for, because it's something that they need and/or is going to benefit them. Yes, we get it. Unfortunately, creating amazing premium content does not guarantee leads. In fact, it's only half of the equation. If you don't promote them correctly and have a landing page that is designed to convert, you've (sadly) wasted your time.
For every piece of premium content you create, you'll want to follow a similar process to ensure you're effectively capturing leads. In order to capture leads, you'll have to have a landing page that helps converts visitors into leads (i.e. get visitors to fill out a form.)
It sounds simple, but in the era of big data, people are getting pickier about who they give their information to. Because of this, you want to make sure you're explaining why the offer is worth them "surrendering" their personal information. Build that trust with them.
In order to do this, make sure your landing page answers these four questions:
What is being offered? You want to be as descriptive and clear as possible. Tell the truth about what they're getting — don't make it sound like it's better than it really is just so they fill out the form. This risks ruining future relationships with this lead, as they'll know not to trust what you say in the future.
What's in it for them? Make sure you describe the benefits that your piece of premium content provides the visitor. Don't assume it's known by the title. You'll want to show them why they can't live without it. A few bullet points will normally do the trick.
Why do they need it now? Creating a sense of urgency will help make sure they complete the download at that time, and not put it off until a later date (or worse, forget about it all together).
How do they get the offer? Again, make sure you're being very clear on how they get the offer. Will it be emailed to them after they complete the form? If it's a consultation, when can they expect someone to be in touch with them? Make it easy for them to convert by setting clear expectations.
Forms:
This is where the actual conversion happens. You'll need to determine the value of the premium content piece and directly correlate the form to it. Meaning, if it's a Top of the Funnel offer, maybe you only ask them for their first and last name and email address. However, the closer you get to the bottom of the funnel, the more information you can ask of them. Above all, you certainly don't want to scare someone away by having too long of a form.
A few other best practices we recommend for landing pages that convert are:
Include an image that does a good job of visually representing the offer. This can be as simple as a screenshot of the cover (if it's a whitepaper or eBook).
Disable navigation. In most cases, you'll want to eliminate any opportunity for someone to leave your landing page until they've filled out the form. After they've submitted the form, make sure you return the navigation.
Don't have any other calls-to-action on the page. While it may seem like a good idea to let them know of other offerings, this falls into the same guidelines as above — you don't want anything to distract them from filling out the form or take them off of your landing page, even if it's another offer. (Save that for the thank-you page.)
Landing pages are a crucial part of converting visitors into leads, so it's easy to see why it's so important to make sure you're providing visitors with a compelling reason to convert. For every piece of premium content you create, be sure you have a stellar landing page that leaves your target persona eager to fill out the form and get their copy!