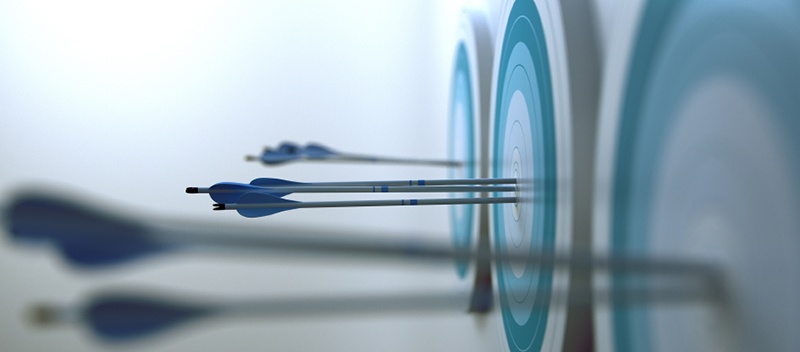 I spend a lot of time talking to people about their business needs, and if there's one thing I know for sure, it's that nobody needs inbound marketing. Just like nobody needs TV advertising, or retargeting ads, or email marketing, or sponsored LinkedIn posts. What we need are more customers, new revenue streams, more leads, better leads, more renewals, more referrals, and so on and so on.
The point here is that we don't need marketing; marketing is the solution to the problems we have… our real needs.
So, as an Inbound Marketing and Sales Consultant, I'm here to tell you you don't need inbound marketing but you probably do need some other things. And in many cases inbound marketing can help you get them. Let's take a look at some of these needs and the role that inbound marketing can play in helping your business grow in these key areas.
We need more leads.
Your sales team spends a lot of time finding, researching, and approaching leads. However, despite the effort, they end up with dead end leads that aren't qualified, aren't interested, or are never going to buy. Their time is wasted with people who can't say no, or aren't able to make decisions, yet it's a necessary part of the sales process… to find leads.
Inbound marketing strategies allow you attract and convert potential prospects at all stages of the buying cycle, including those researching answers, looking for solutions, making buying decisions, and comparing you to your competitors. It turns your website into an educational hub that can be easily found and accessed online—it's like having a 24/7 call center to reach prospects whenever and wherever they are looking for answers.
When done effectively, website visitors will convert regularly and leads will raise their hands, showing what they are interested in and what their pain points are, which allows your salespeople to spend more time talking to real leads instead of chasing dead ends.
We need better leads.
Having leads is fine and dandy, but having great, qualified, ready-to-talk leads is even better. The pairing of inbound marketing with marketing automation software (like HubSpot) allows you to have superior lead intelligence and much of the qualification process can be easily done, and even automated, to help ensure you aren't wasting time on unqualified or uninterested leads.
We need to close more business.
Inbound marketing isn't just about generating new and better leads. Many of the tactics and tools involved (including educational content and lead intelligence) allow your sales team to have better communication with prospects… and therefore increase overall conversion rates.
More often they'll know when to reach out, what to say, and be able to gauge interest levels and overall engagement. The use of lead intelligence in the sales process cannot be overlooked as it is a huge benefit to using these tools and strategies in your business.
We need to shorten our sales cycle.
As mentioned above, content and lead intelligence (among other things) can help shorten the sales cycle by allowing salespeople to better understand the needs of their prospects earlier in the sales process. Also, by creating ways to attract prospects earlier in the buyer's journey, you'll be in front of them before your competitors are, and you'll help them expedite the next steps needed toward making a buying decision. You'll have more meaningful conversations and targeted communication, which will also help things move quicker.
Plus, how great would it be to know the very moment when a lead is reading a case study on your site or checking out your pricing page? These types of triggers help you to know when your product or service is being discussed and allow you to act appropriately.
We need to beat our competitors.
The content created as part of an effective inbound marketing plan is a key component in developing credibility and thought leadership in the eyes of your prospects, customers, and others in your industry. Regularly answering the questions your prospects have, showcasing your expertise in a variety of areas, and delivering a consultative approach will absolutely help you stand out amongst the competition. Not only will your business benefit, but your salespeople will too.
Inbound marketing is a strategy that is executed with a variety of tactics. It's not a need. By really understanding your needs and what will help your business grow, you can then decide what strategies will help you accomplish these goals. Inbound marketing may or may not be the answer for your business… and we're more than happy to help you figure that out.