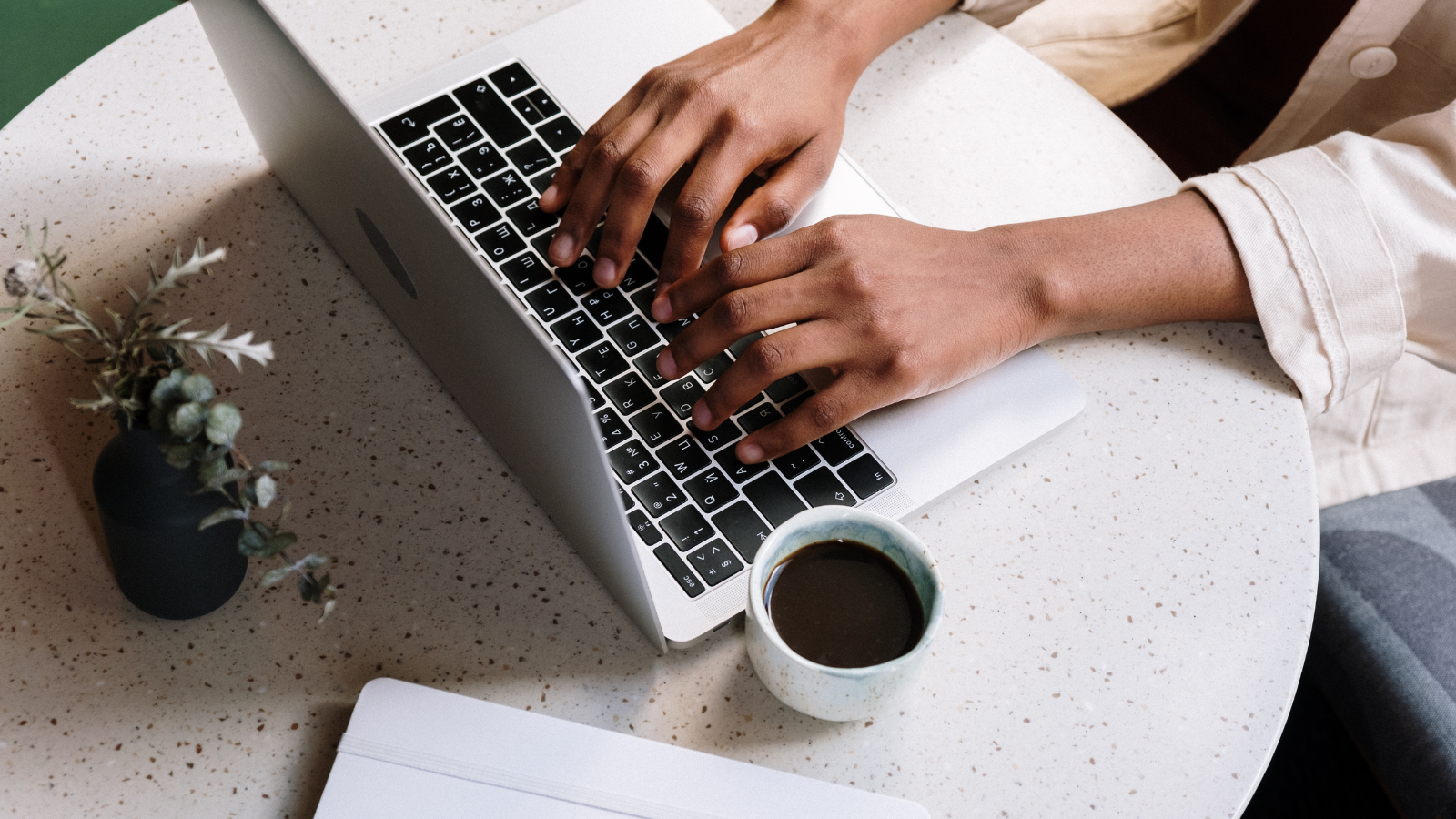 A blog is one of the best and most reliable inbound lead generation methods. Not only does it drive website traffic while promoting your products or services, but it also helps you build trust with your potential customers. The purpose of a lead generation blog is to provide so much value to your site visitors that it's a no-brainer to sign up for whatever you have to offer.
Together, we'll explore the strategies for creating an effective blog designed to help you generate the quality leads your business needs.
1. Answer the Big Questions
Want to add blogging to your marketing strategy, but aren't sure where to start?
My suggestion – start a conversation with your sales and customer service staff. Ask them "What are the most frequent questions or objections you get from customers throughout your day?" Chances are, they can produce a hefty list for you.
The next step is to take that list and start writing content. Each question or topic should eventually become a blog post. This is your chance to create blogs that answer these specific questions and address top concerns or complaints in the hopes that your sales team will utilize them in all parts of the sales process.
The beginning stages of the buyer's journey are the perfect time to start building trust. Your blog posts should demonstrate your experience in the industry. When prospects have questions and are ready to speak with your sales team, your team can, and should, reference in-house blogs proving how much your team really knows their stuff. Sales should be encouraged to use as much of your content in the sales process as possible, at every stage.
You should assume your prospects are doing online research first and will have the same questions. The first thing they're going to do is Google it. If you're blogging properly, they will find your website during their preliminary search, be blown away by how much you answer for them, and ultimately reach out.
In this case, blogging = immediate lead generation!
2. Consistently Feed your Blog
Don't get discouraged if you don't see quality leads roll in immediately. Inbound marketing takes time, and the benefits will NOT be seen overnight, so set your expectations accordingly. Thankfully, if you're committed to consistently providing engaging and educational content to your audience, they will learn to trust your brand. Once trust is established, prospects are much more willing to share personal information with you.
Make sure to dedicate the necessary resources to feed your blog. Commit to publishing AT LEAST two blog posts a month with the goal of increasing that frequency over time. By doing so, you will begin to see the momentum build with increased traffic, online leads, and even those coveted sales calls.
Relevant and new content added to your blog not only gives visitors and customers new information but also a reason to return. More importantly, fresh content encourages the search engines to come back and reindex your site, ultimately helping you increase website visitors.
The moral of the story: New and consistent content is fundamental to Search Engine Optimization (SEO).
3. Think Beyond the Blog
Think of your blog as a stepping stone to more meaningful contacts and prospects. It's the perfect way to build trust, prove expertise, and set yourself and your business apart as thought leaders.
But what happens after a prospect or a customer land on your blog? Where does lead conversion take place once trust is established? Try utilizing these opportunities:
Use a Clear Call-To-Action
Chances are if you don't ask someone to take a specific action, they won't. A "call-to-action" or "CTA" is a subtle way of nudging your blog readers toward an action you want them to take. CTAs will often lead a reader to things like free resources – eBooks, whitepapers, fact sheets, webinars, or basically any content asset for which someone would be willing to exchange their information, providing your sales team with preliminary information to get the ball rolling.
The inclusion of CTAs in different formats (i.e., CTA buttons, image CTAs at the end of a post, and in-text links) throughout each and every blog post you publish could be the difference between lead generation and a lost prospect.
To anyone unfamiliar with how traffic-to-lead conversions work, here's how it works:
Visitor comes to the blog

Visitor sees CTA for a free offer

Visitor clicks CTA and gets to a landing page containing a form for them to enter their information

Visitor fills out the form, submits their information, and receives their free offer immediately
Just make sure the offers in your CTAs are as closely related to the topic of the blog post as possible to ensure relevance and increase conversions.
Have a Follow Up Strategy in Place
So, the blog CTAs worked. The visitor filled out a form, submitted their information… now what? If that data just sits there without a sound contact strategy you might as well not capture the leads in the first place. Remember: each step in your strategy needs to lead to another.
This is where the combined efforts of your sales team and automated lead nurturing emails come into play. Setting up a simple lead nurturing campaign that over time sends out additional information relevant to the visitors' initial interests, leads can continue to learn about your company and will be provided with additional CTAs (and the assets they promote), which will keep the prospect engaged with your content.
Utilize Your Blogs on Social Media
Don't allow your blogs to get buried and collect dust. Once a new blog is published, share it on your social pages! Sharing blog posts across your different social media platforms will allow you to repurpose your content. You have worked so hard on that content, so make it work for you in as many places as possible!
Just one blog post can be broken down and become 2-3 Facebook posts, 4-5 Tweets, a discussion on LinkedIn and so much more. Plus, it's encouraged to go back and reshare those posts weeks or months later. This allows you to cast a wider net, perhaps reeling in a prospect you may not have reached otherwise.
4. Thought Leadership is Often Not Enough
It's true that "thought leaders" may end up ranking high on search engines and create a lot of traffic to their websites, which is fantastic, but they sometimes fail in one critical area … GENERATING LEADS!
As a for-profit business, generating leads should be a top priority, it's the way your business stays in business. Be sure to not focus all of your resources on the content creation process. Always be thinking about and providing resources for what happens after conversion.
It's important to remember that not all readers will become leads, and that's okay! No one converts 100% of those who read their blogs – just get blogging. Include CTAs in every blog post, set goals and benchmarks, and strive to reach those each month.
If the topic of lead generation is of interest to you, and you would like to learn more, please click on the button below. We can send you additional information and schedule some time to talk.
*This post was originally published on The Center for Sales Strategy blog in 2013 and has since been updated.