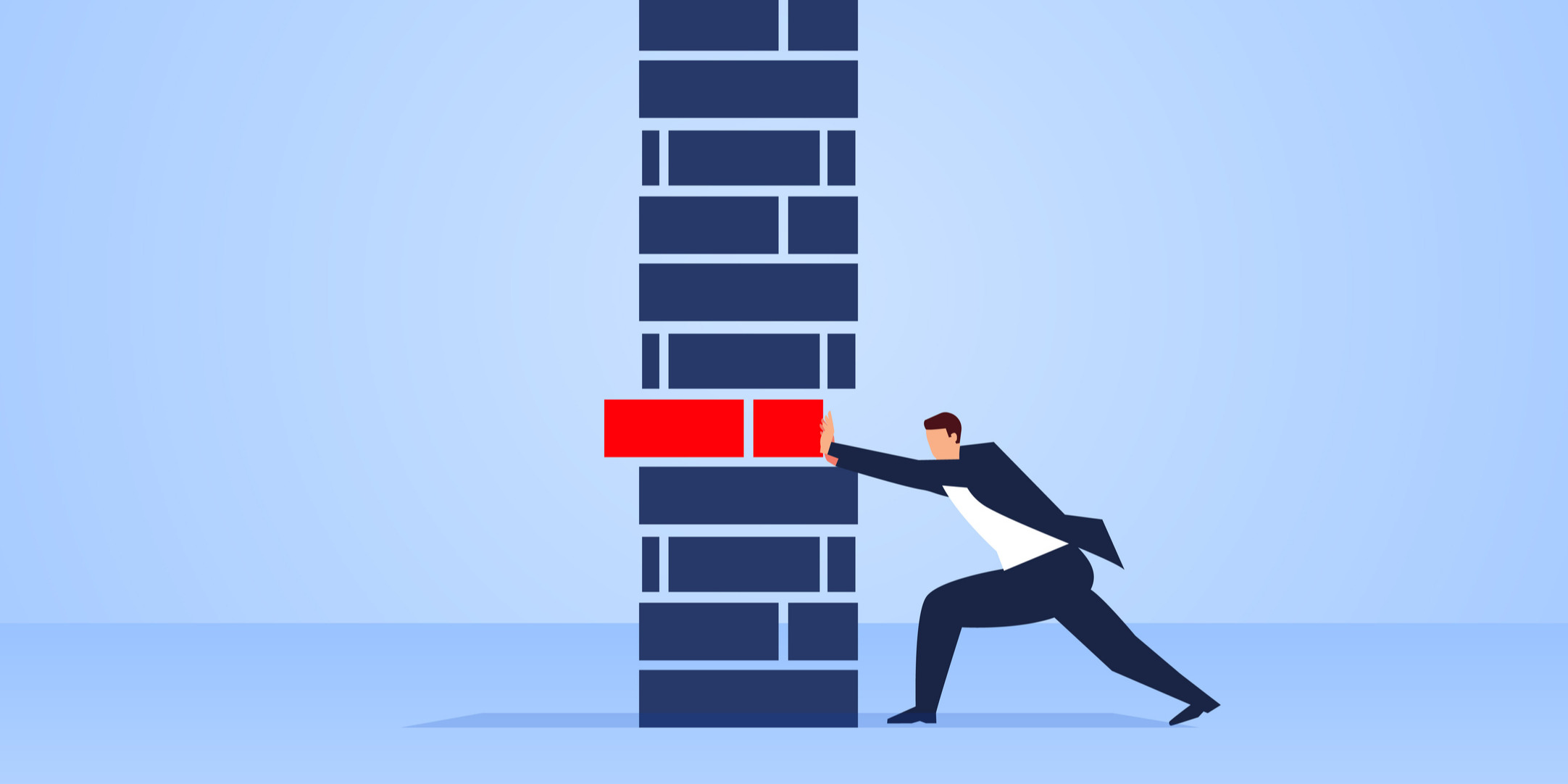 Too many Professional Employer Organizations (PEOs) are ignoring the obstacles to lead generation and turning conversions into customers. The primary cause? PEOs are treating their lead generation process as though it were no different from lead generation for other industries such as legal and medical.
This is understandable; besides the National Association of Professional Employer Organizations (NAPEOs), educational material online and offline does not address the unique challenges that come with marketing a PEO. But thanks to NAPEOs April 2018 market research paper, we now have a roadmap that clearly points out the barriers to obtaining new PEO prospects and moving them down the sales funnel.
6 Barriers to Lead Generation
1. Low Awareness
Less than half (45%) of businesses surveyed recognized the term "Professional Employer Organization." Another 22% were able to identify that PEO-like companies exist. Many of them became aware of PEOs while searching for related issues such as reducing HR burdens.
This speaks to a primary difference between lead generation for PEOs and, for instance, legal lead generation; titles such as law firm, law practice, lawyer, and attorney are understood by basically all English-speakers. Nearly as many can accurately articulate what a personal injury lawyer does. The term "Professional Employer Organization" still generates so much confusion that participants in the study questioned whether PEOs were of use because the participants industry wasn't "professional."
2. Low Understandability of PEOs
45% of businesses may have recognized the term, but besides current clients of a PEO, only 10% could articulate what a PEO does or why PEOs are beneficial. After reading a basic description of what a PEO does, two-thirds of applicants noted that they now had some interest in learning more.
3. Apprehension About Co-Employment
Problems arose when the basic description of a PEO used the term "co-employment agreement." When it comes to PEOs, the trouble is a lack of understanding. When it comes to co-employment, the trouble is a misunderstanding. With no background knowledge, the term co-employment gives off the connotation of giving up control over employees. While these apprehensions can be dealt with through education, prospects scared of co-employment will not seek out that education on their own accord.
4. Transparency of Costs
NAPEO's research initially found that "cost" was the main reason that prospects rejected the idea of a PEO. However, interviews uncovered that the problem is not the raw cost but instead fears about what will happen to costs once the PEO is "in the door." This is, in large part, a problem of trust.
5. Incredulity
The PEO industry is blessed (and cursed) with extraordinary results. The average ROI for PEO clients is 27.2%. PEO clients are 50% less likely to fail and expected median revenue growth for PEO clients is 40% greater than comparable non-PEO firms.
PEO clients are 16% more likely to report an increase in profitability. These numbers possess a "wow-factor" that raises interest in some. However, it also raises alarm bells for prospects who consider the numbers too good to be true. Another common concern was how PEOs could possibly increase profitability without first knowing the industry of the client.
6. Apprehension About Effects on Employees
Aside from costs, NAPEO found that the greatest barrier to prospects considering a PEO is the fear that outsourcing HR will hurt the experience of employees. Employers also expressed concern about how the transition period would impact employee morale.
Tactical Ways to Generate Leads for Your PEO
As time goes on, the public's awareness and understanding of PEOs will increase. In the meantime, however, tactics are needed to generate leads and convert them into customers. The following are some ways to deal with the aforementioned barriers.
Introducing PEO Terms and Benefits
Many prospects in search of HR outsourcing services will never search online for "PEO" because they do not know what the term means. However, they may search for "HR outsourcing services" or "outsourcing HR provider" or similar terms. These variants can be featured in the top-of-funnel content to attract those who do not know the term. In order to talk about specific benefits of PEOs, the concept can be introduced within the article. For instance, an article entitled "How to Save Money with HR Outsourcing" can explain mid-way through that only PEOs are able to offer access to master health plans.
As noted above, the majority of surveyed businesses became interested in PEOs when they learned the proper definition. NAPEO further found that those who were "interested" in PEOs became "likely" to use a PEO when presented with impact statements such as "98% of PEO clients would recommend a PEO to their small business college." However, until trust has been built, the impact statements should be restricted to those which are impressive but do not trigger incredulity.
Answer Objections and Build Trust
Co-employment needs to be explained somewhere on your website in order to answer any objections, concerns, or misunderstandings arising from it. However, the concept should not be included in articles that aim to convert prospects into clients. NAPEO's study shows that even an off-hand mention of co-employment raises concerns with business owners.
Building trust is essential to gaining new business. NAPEO found that the decision to move forward with a PEO almost always required truth that the PEO "would handle the functions with the same care and investment" than they would for themselves.
Of those surveyed who received a formal proposal from a PEO but did not move forward, all of them acted based on recommendations from peers and colleagues. What overwhelmingly held them back was concern that the PEO would increase costs once they were "through the door." The only way to deal with this objection is to build enough trust for prospects to believe that you are being transparent about costs. One way to do this is by adding testimonials and case studies to the website. Other factors include maintaining a good reputation and having a point-of-contact to call with any questions.
Grow Your PEO Company
PEO's face a host of marketing challenges that other verticals do not have to worry about. Even industry competitors such as Human Resource Outsourcing (HRO) Organizations have the advantage when it comes to awareness and understanding of terminology.
However, when the above tactics are used properly, they are more than enough to attract, convince, and convert prospects who want to save money on HR and grow their company at the same time.