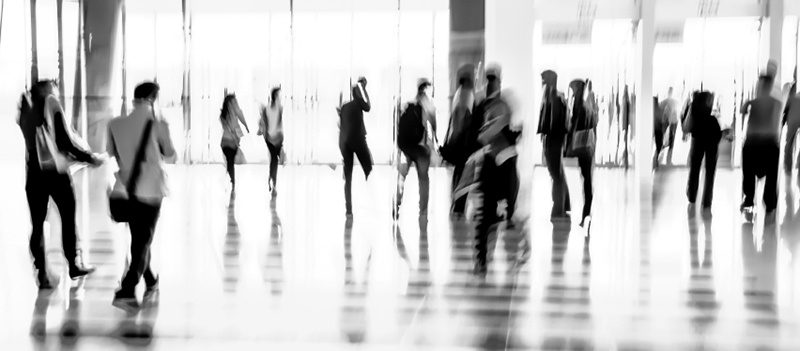 To avoid spending a lot of time and effort on activities that don't get the results you're looking for, you need to spend some time laying the foundation for your inbound marketing initiative. But it doesn't have to be difficult.
In the last post, we looked at the first two steps in the process of laying this foundation. Today's post gives you the final two steps. When you're finished with these four steps, you'll have confidence that your inbound marketing is maximizing the time and effort you're putting into it.
Step 3: Select channels and activities based on the characteristics of the people in your target market.
Every successful inbound marketing initiative starts with a thorough understanding of your ideal customers. Are they men, women? Are they lower-, middle-, or upper-income? Where are they located? Who is involved in final decision making at the company? What motivates them to buy? What do they care about? What makes them excited? What problems do they face? What keeps them up at night? What resources do they use online? What social media sites are they active on? What online groups are they a part of? What do they read?
It's often helpful to create marketing personas for each segment of your target market—fictional representations of people that give you a way to visualize them. Once you have an understanding of your market, you're ready to select your channels and activities.
Because you know your target market so well at this point, you know how they utilize email and the way you should be doing email marketing, what social media sites they use and what platforms you should be active on, what they read and what sites might make sense to purchase advertising with. You know what terminology they use to describe your product or service, so you know where to start your keyword research for SEO and pay-per-click.
As you can see, every channel and activity you select should flow from knowing your ideal customer.
Starting out, take a guess at how often you need to repeat activities to get traction with your market. A monthly e-newsletter? A weekly email? Daily posts on social media? More? Less? Weekly blogging or twice-a-week posts? You'll have a general idea because you know whether your ideal customers like using email or think it's meh, whether they do a lot of research online or only a little, whether they're on social media all the time and will likely see most of your posts or whether they're rarely on and will only see a few. To know for sure how often is best, you'll need to do a bit of testing, which brings us to the fourth step.
Step 4: Implement and test.
Testing is what tells you what you need to change. Testing will prevent you from doing ineffective things over and over, so you can focus on what works. When you know what works, you can do more of it, and make improvements.
Before you begin your inbound initiative, get a baseline of where you are, using HubSpot or Google Analytics. You might want to set up goals in your software to more easily measure conversions.
If you're starting a weekly blog, decide how you're going to send traffic to it (SEO, social media posts, ads, etc.), and then begin analytics tracking. Are the people reading your blog posts then exploring your site, reading other posts, reading case studies? Are they downloading your ebooks and other PDFs? Which posts are getting the most attention? Where are the visitors coming from?
Then rinse and repeat. Continually track and measure where leads are coming from, what actions they're taking, and which convert to customers.
When you follow these four steps, you'll know that your site is ready for visitors, that what you're saying on the site is going to resonate with them, that you're hitting what's important to them and making it easy for them to respond, and that you've chosen the channels and activities that are most likely to get the kind of website traffic you need. You'll know what's working best, what you should be focusing on, and what opportunities you should take advantage of—which means better leads.