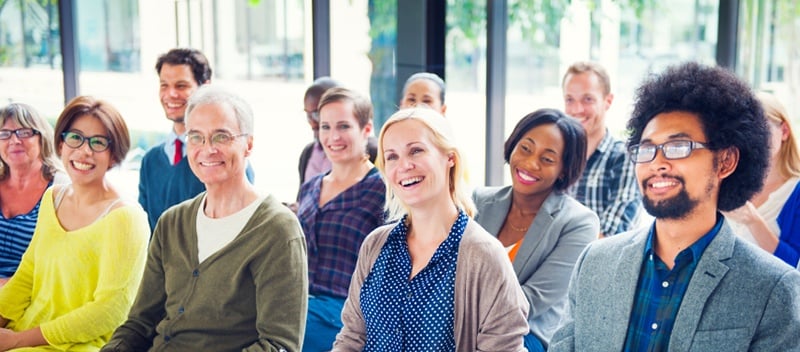 The goal behind content creation is to produce the most relevant content for the right audience. But if you haven't properly determined who that audience is, how do you know what types of content they're most interested in? Introducing your target personas.
Your personas are fictional representations of real-life customers that are most likely interested in your brand and/or what you have to say. These are who you'll be targeting with your inbound strategy—determining who they are is step one in the inbound process.
In this post, we'll be taking a look at why target personas are so important for your content creation strategies and how creating the most relevant content will generate more quality leads for your company.
What Our Personas Tell Us
Your personas should tell you exactly what you want to know about the types of people you're targeting with your content and the types of content they seek and engage with. Here are two examples, neither of which may be the personas you should be targeting (so don't cut and paste my work, okay?).
Let's say your targets are small business owners with a focus on growing their businesses. Based on your persona research, you'd be able to determine that these folks are active on social media to promote their business and read a lot of industry-related blog content. This segment is probably more responsive to a number of different types of content. Blog posts, white papers, and even webinars could be a great way to capture the attention of this eager audience.
In another example, your target personas hold upper level sales and marketing positions. They may be a little older, and perhaps they don't use social media all that much outside of a platform like LinkedIn. What types of content should you focus on creating for them? Given their high level positions, you can imagine that their time is valuable. They may read some industry blogs but they want their information validated and to the point. So give it to them! Infographics, video content, presentations, and testimonials are all great options for reaching this audience.
How It Helps You
In the end, your content needs to be right for your audience, and our goal as inbound marketers is to create content that generates leads. But not just any leads. We need to create content to capture the most qualified leads possible, which is why delivering the right types of information to your personas is the best way to bring the most qualified audience to your (virtual) front door.
Your personas are the guidelines that help identify who your best customers are, helping you to deliver the most relevant information directly to them. It's important to take the time to develop your personas properly and thoroughly, based on sound research. Otherwise you may be wasting your time speaking to an audience that isn't likely ever to buy from you.
Want more information about how target personas affect your sales? Read on!