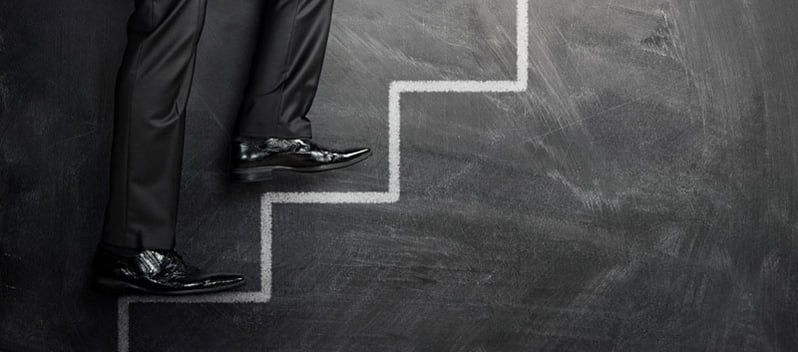 Back in the 1990's (after Al Gore invested the internet), there was a mad rush for companies to stake out their real estate on the world wide web. My boss at the time hired her tech-savvy brother-in-law to build a website. He took photos of our corporate brochure to create the company's first website. It was literally an online brochure. It was awful.
Unfortunately, there are a lot of company websites out there that haven't changed much since then. Sure, maybe they've changed their graphics, created new copy, and updated the look and feel, but the website remains a static digital brochure that offers little value to the prospect. If you're planning to redo your website, these guiding principles can help you launch a site that will engage your prospects and actually generate leads.
1. Have a take.
Don't be boring. Be bold. Be different than the rest of your competitors. The best way to accomplish this is to be yourself. Show off the unique characteristics of your organization and its people. Your team has unique perspectives, experiences and expertise. Share them with the world. One of the best ways to do this is with a blog. A blog allows your team to share their subject matter expertise in "bite-sized" nuggets (approximately 500 – 1,000 words) of content. Don't be afraid to share a bit of your "secret sauce" and show the world what makes your company different and better than the rest.
2. Be a resource.
Tell your prospects something they don't already know. Be informative and educational. Share with your prospects ways you are helping other companies solve their similar problems. Provide tools and resources that will help them in their job. Continually offer new resources like eBooks, case studies, white papers, webinars, podcasts, videos, FAQs and guides. If you keep your content fresh, current and relevant, you'll give your prospects a reason to keep coming back. They'll view you as a thought leader and will think of you as a trusted advisor when they are ready to make a buying decision.
3. Provide a path to engage.
Don't make your website a dead-end on your prospects' buying journey. The buying paradigm has changed dramatically over the last several years, and prospects are in more control than ever before. They may not answer your phone calls or reply to your emails, but they will navigate your website. Take them by the digital hand and escort them through your site. Guide them to content that will be helpful and provide them multiple opportunities to engage with your company. The offers to engage should be more than a "schedule demo" or "talk to a rep" button. These are considered "bottom-of-the-funnel" offers because typically only someone who is at the end of their buying journey (the bottom of your sales funnel) will respond. However, the vast majority of your website visitors aren't ready for those offers yet. Give the prospects at the top and middle of the funnel a way to interact with you without having to talk to a salesperson. Subscribing to a blog, downloading an eBook, or viewing a video are examples of offers that appeal to these prospects. These offers aren't just beneficial to your prospect. If done right, you can use "gated content" with landing pages and download forms to capture lead intelligence on the prospects who are consuming your content.