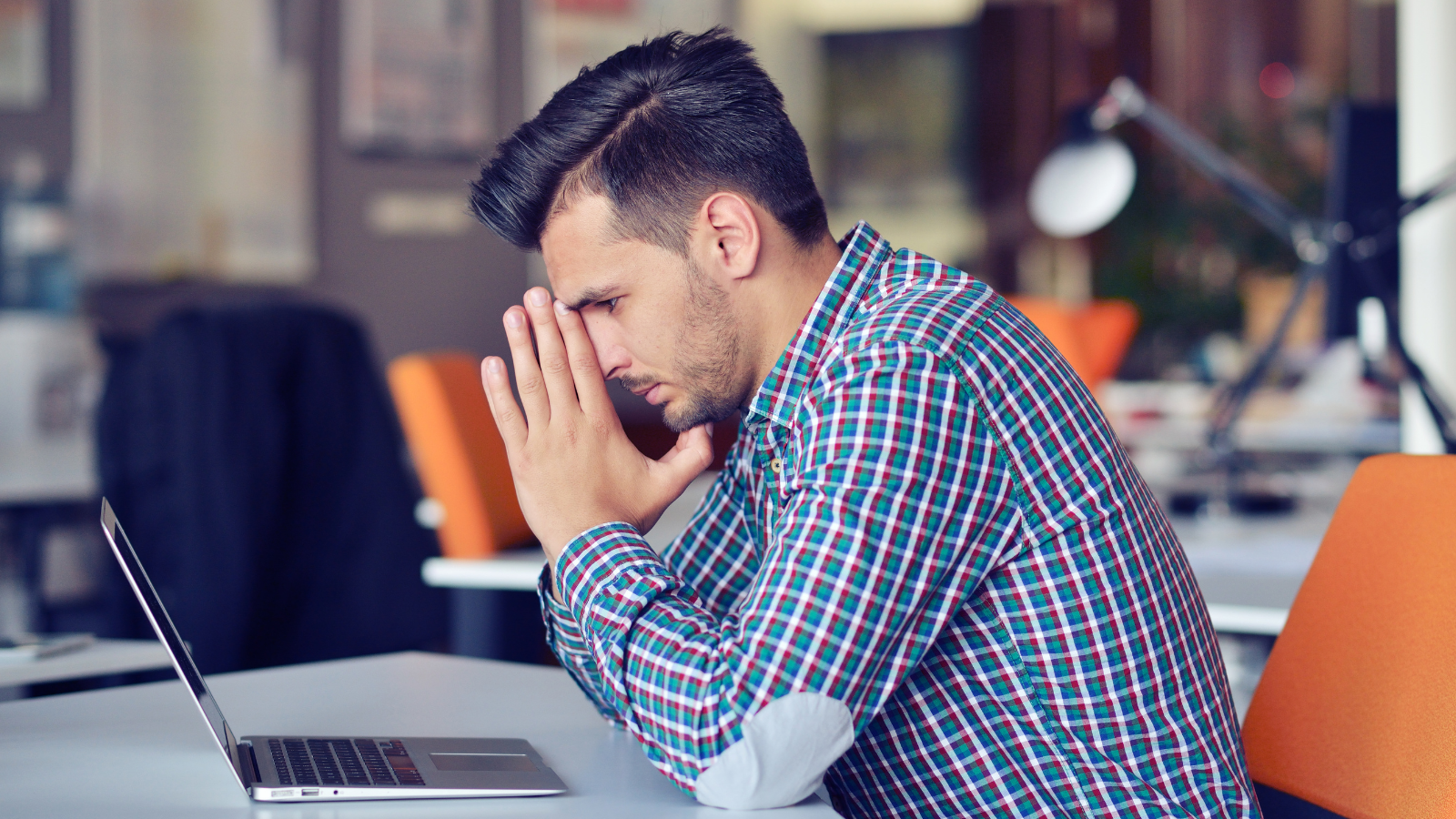 Successful inbound marketing takes time, energy, and practice. With so many do's and don'ts; successful inbound marketing can feel overwhelming. You've heard the old saying, "failure is the key to success;" if that's the case, then we want to help you learn from some of the failures we often see so that you can learn from them without making the mistake yourself.
Keep reading to learn 3 mistakes we often see, and how to avoid making them in your inbound marketing efforts.
1. Not Involving Sales in the Content Creation
When brainstorming content ideas, the best topics speak directly to your clients and prospects' objections and questions.
You want your content to address their pain points head-on. But, how do you find out what your client's and prospect's pain points are? Most of the time, your most accurate and updated source of information will come from your team members who deal with customers and prospects every day — your sales team.
If you're spinning your wheels to create content that's not relevant to your clients and prospects, you'll likely miss the opportunity to capture their attention. In your next sales meeting, take some time and ask your sales team to share with you the questions and objections they typically hear in their sales process.
Write down all of the answers you hear because they'll make your most successful blog titles!
2. Creating Content Without Having a Clear Plan
Did you know that 84% of marketers who say they are ineffective at content marketing say they have no documented strategy?
Without a clear plan for the content you're creating, you're spending your precious time and energy on content that may or may not ever be used. Instead of creating content just for the sake of creating content, I would recommend starting an editorial calendar or content calendar to help your team stay on top of priorities.
Content planning is beneficial for many reasons such as, is lets your team plan for the future, it ensure all content is relevant and timely, and most importantly — having a plan helps make sure that your content will get used.
Want to learn more about creating an awesome content calendar? Check out this post.
3. Not Using Your Content in the Sales Process
If you involve sales in the content creation process, you'll be able to generate a list of questions prospects ask from their research phase all the way to when they're nearing their purchase decision.
While many inbound marketers focus their marketing efforts on driving new traffic to their websites using their blogs, the superstar inbound marketers are encouraging their sales team to use the blogs in their sales process. Your content should serve a dual purpose — it should attract new visitors, but it should also be sales enablement pieces helping your sales team sell smarter and faster. Doing so will not only allow your sales team to stand out among the competition, but it will also help educate your prospects throughout the buyer's journey and help your sales team close the deals more effectively and efficiently.
Although inbound marketing success is not something that happens overnight, it is something that can absolutely be successful. By optimizing and growing your inbound marketing strategy you will be sure to see success sooner. Hopefully, by reading and understanding these 3 common mistakes, you can be one step closer to your inbound marketing success!