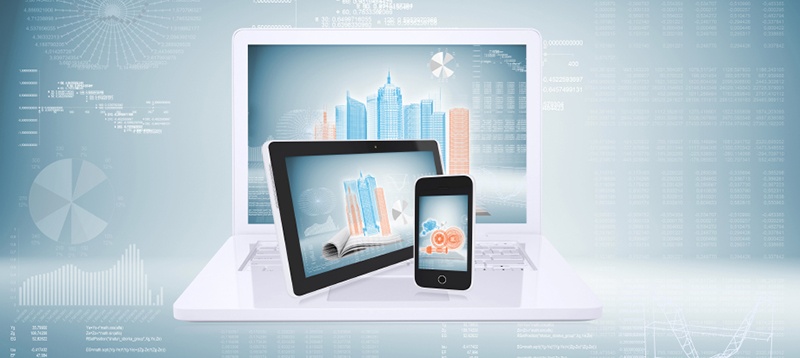 When the topic of sales enablement tools comes up in client meetings, there undoubtedly comes a time when I have to stop the discussion and ask each person in the room, "How do YOU define sales enablement?" This topic comes up frequently with sales media managers, and the basic definition we always come up with is:
"Sales Enablement is the processes and tools that help make the sales process more effective and efficient and a more enjoyable process for both the seller and buyer."
If you do a quick search on the web for "sales enablement" you will quickly learn that there isn't a lot of consensus on what it is or what tools qualify as "sales enablement" tools. Media sales managers could use some clarity and guidance on what sales enablement tools are and how to successfully implement them within a media company.
To help clarify the definition of "sales enablement" I took a look at what Brainshark, a leading content marketing company, had to say about sales enablement. And I found a great blog post they wrote about how to define sales enablement.
At Brainshark, we define sales enablement as:
A systematic approach to increasing sales productivity, by supporting reps with the content, training, and analytics they need to have more successful sales conversations.
In this post, Brainshark also highlighted 3 other popular definitions of sales enablement from IDC, Forrester, and The Pedowitz Group. Let's take a look at them:
"Getting the right information into the hands of the right sellers at the right time and place, and in the right format, to move a sales opportunity forward." –

IDC

"Sales enablement is a strategic, ongoing process that equips all client-facing employees with the ability to consistently and systematically have a valuable conversation with the right set of customer stakeholders at each stage of the customer's problem-solving life cycle to optimize the return of investment of the selling system." – Forrester Research
"Aligning marketing processes and goals, and then arming sales with tools to improve sales execution and drive revenue." – The Pedowitz Group
Now that we have reviewed the definitions of what sales enablement is and what it isn't, hopefully you are wanting to learn more and develop a strategy for how your media sales team can embrace these techniques and tools and get started.

Three Hurdles to Successfully Implementing the Use of Sales Enablement Tools
Before we go into more depth on how to implement these sales enablement tools and make your team more productive, I want to get one thing, absolutely, crystal clear.

There is nothing that you can do for your sales team in regards to sales enablement tools if your organization doesn't do these three things first:

Be Accepting of and Embrace Change

Choose Your Sales Enablement Tools Wisely
Make Using Sales Enablement Tools Part of the Culture Not Just Something You Have to Do
Accepting of and Embracing Change
If you have been in sales long enough, you can probably still remember the days of cold calling and using the white or yellow pages to look for prospects and to generate leads. Your lead sources came 100% from off-line sources and your team utilized tools like "fish bowls" and trade shows to generate most of your leads.

Think of all of the technological advancements that have taken place in the past 10 years with smartphones and the use of marketing automation and the Internet. You can understand my pronouncement that if your sales team is selling the same way they were 10 years ago, you are bound to have fallen behind.
If you are a media sales manager that hasn't really "bought into" utilizing digital sales and marketing techniques like social media and content marketing (and if you're still relying on cold calling or purchasing lists for your main sources of lead generation), the time of change has come.
Embracing change is always one of the most difficult things for companies to do, but in order to stay competitive, your long-term financial prospects depend on exploring new technologies. You don't have to be a lemur and follow the herd, but understand that times have changed and that your organization must change as well.
Choose Your Sales Enablement Tools Wisely
One of the hurdles that media companies face when trying to upgrade their sales team's toolkits is that they become distracted with all of the newest and coolest tools that don't offer complete solution to their lead generation challenges. Many of these one-off sales enablement tools help to solve an isolated challenge but don't solve enough of the sales team's challenges to make a noticeable increase in the quality or quantity of leads. By choosing a piecemeal sales enablement solution, chances are that your sales team will see it as just another fad and another piece of software they have to use.
A Comprehensive Approach to Sales Enablement Tools
Media companies looking for a silver bullet or a single tool that can be the salvation to all of their lead generation problems need to plan on investing time analyzing multiple platforms. More complex-all in-one marketing solutions like HubSpot, Marketo, or Infusion Soft will require a greater financial and time commitment to learning and implementing. But these all-in-one software tools not only provide marketing automation and lead intelligence (main components of most sales enablement tools) but also help marketing teams create content that can be used in the sales process to nurture leads and close deals more quickly.

Make Using Sales Enablement Tools Part of the Culture Not Just Something You Have to Do
Having worked on both the IT side as an Oracle Financial Database Analyst and as the VP of Marketing for a Digital Out-of-Home company, I have seen both sides of the software implementation process at a number of companies. It can either be a very well-thought-out process that includes training and support from an outside training consultant or be just an afterthought and just dropped in the salesperson's lap once the software is purchased.

Regardless of if you purchase a one-off, piecemeal sales enablement tool or a comprehensive sales and marketing suite, the key success factor is that you embrace the tools as part of your sales culture and how you do business. Discussing the use of the tools in sales meetings, integrating the tools with other sales and marketing platforms within your company and having executive management understand how to use the tools is crucial to success.
If you can overcome the hurdles of embracing change, choose your tools wisely, and make them part of your company's culture, I have faith that you will be successful in generating more leads and closing more business.
For additional information on the top of sales enablement tools you can attend our webinar for sales manager looking to embrace change or download our ebook - "The Future of Sales and Marketing" from LeadG2.