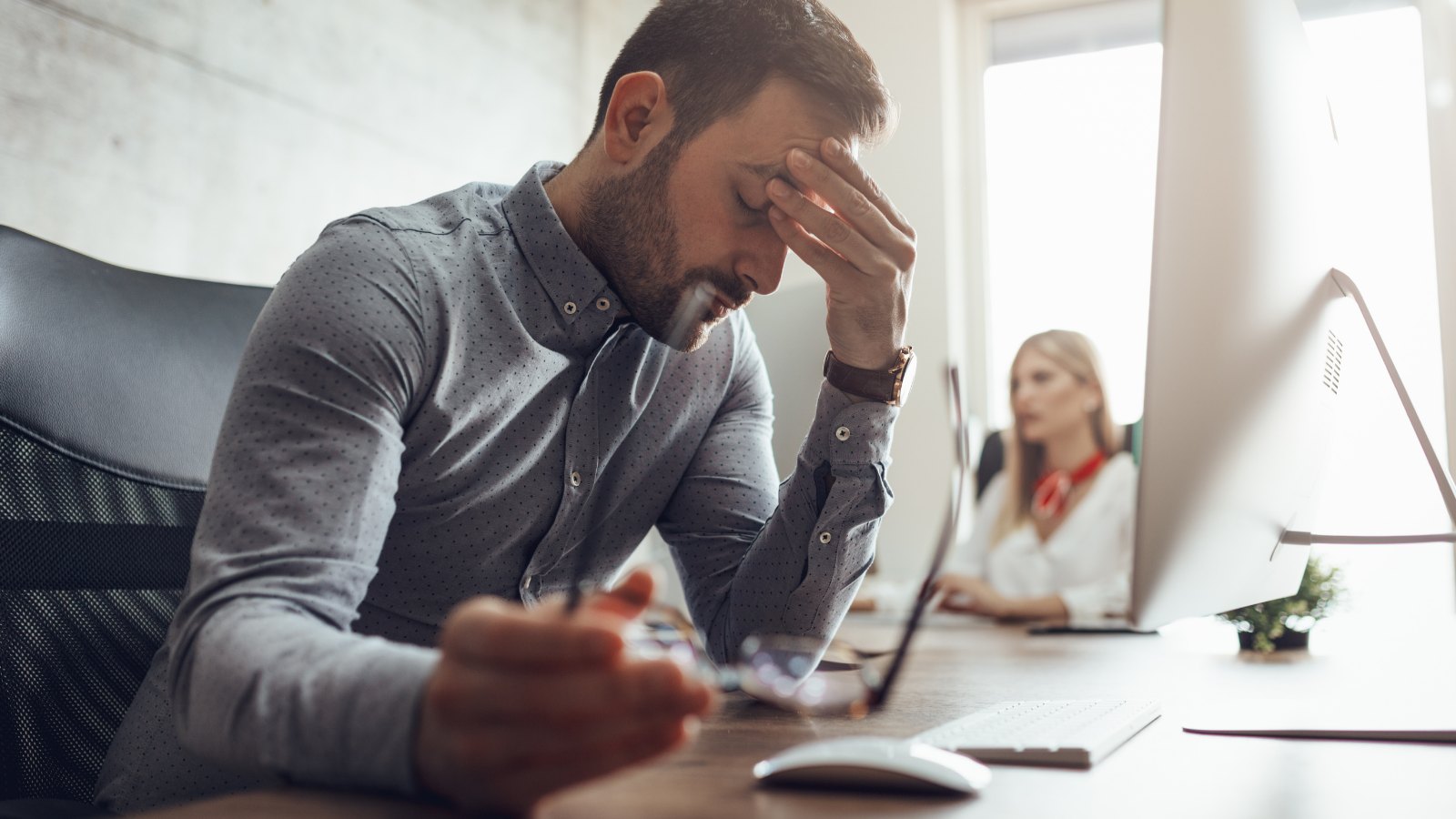 Lead generation is one of the most powerful strategies a business can use for consistent growth, driving traffic, building trust, improving visibility, and boosting sales. If converting quality leads is something you know you could use more of and might be struggling with… well, you aren't alone! HubSpot reports that of the many marketing challenges relevant today, more than half (61%) of marketers rank generating traffic and leads as their biggest challenge.
So, let's get into why lead generation is so important. It's simple — if you're not attracting prospective clients to your business or nurturing these relationships, you're not maximizing your potential in the market.
Why Should Marketing Agencies Be Focused on Lead Generation?
Your marketing agency should focus on lead generation for many reasons, including growth and revenue. For starters, your marketing agency will benefit from the following when consistently concentrating on new business:
1. Improving your visibility and brand awareness both with prospects and existing clients.
2. Creating more business opportunities for you to explore.
3. Experiencing a boost in sales and revenue (marketing agencies need consistent clients and new retainers for growth).
4. Gaining more insight into your market and target audience (may even find yourself expanding your market if data suggests more segments will benefit from your product/services).
5. Generate steady sales by creating a complete sales funnel tailored to the nurturing of each lead.
6. As an added BONUS, you can also establish thought leadership (which makes you a credible and trusted source on a variety of topics).
Is Your Lead Generation Strategy Working?
More than 58% of business leaders list their lead generation strategy as their most significant pain point to execute efficiently. If you're not sure if your lead generation strategy is working or not, or whether you even need one, here are a few questions that can help you identify where you're at:
Are we hitting our revenue goals?

Do we have enough clients?

How are we pursuing more clients?

Are we following lead generation best practices? Or using lead generation at all?

Are we relying too heavily on referrals or retention – or do we have diversity in where our revenue comes from?

Are you happy with the number of sales-qualified leads you're generating (compared to all leads)?

Do your salespeople have a nice balance of high-quality leads from your website in addition to what they find on their own?

What percentage of your leads actually turn into new business?

Do you know which pages and pieces of content are the highest converting for you?

Are your salespeople excited about the leads they're getting because they know they're high quality?
Note that 90% of agencies say their primary source of business is through referrals. While referrals are a valuable and important part of a business growth strategy, ideally they aren't something you want to rely heavily on because they can ebb and flow. A more diverse sales funnel that includes online lead generation, outbound prospecting, and referrals is going to be a winning mix.
How Does an inbound marketing agency assist with lead generation?
Inbound marketing agencies like LeadG2 use tried and true methodologies that utilize both inbound and outbound strategies to help agencies create more leads.
A marketing agency partnership can also do the following to support lead generation (among other things):
Help you determine and set realistic yet aggressive marketing and sales goals

Analyze your current strategies and build recommendations for increased opportunities and optimization

Help you further define your target market(s)

Set up and help you best utilize marketing automation software

Create actual marketing and sales content including blog posts, eBooks, webinar decks, proposal templates, case studies, and more

Help you increase website traffic and conversions

Help you get found more online with SEO strategies and tactics using content marketing best practices

Build and execute on sales enablement strategies that will help your salespeople sell smarter and faster

Serve as an extension of your marketing and sales teams – supercharge what they are able to achieve

Train your internal team members in key areas in order to improve their expertise and ensure your long-term management and success of inbound marketing strategies
Why Should My Marketing Agency Consider an Inbound Agency Partnership?
The easiest answer to this is the same reason companies outsource their marketing and advertising efforts to your agency… because sometimes having someone else responsible for an area of your business is more cost-effective, efficient, and successful. Even if your team has had some success or could build a lead generation and inbound marketing strategy on their own, you need to ask yourself these questions:
Do they have the expertise to do this really well and to get it right? Or could we save time learning by having an expert help us get up and running?

Do they have the time and resources to get the job done?

Would they benefit from having more brains involved so that they can focus on the areas they know best?

Do you want someone to be held accountable for ROI and specific KPIs to ensure success?
Generally speaking, improving sales at a marketing agency is quicker and easier with an inbound agency partnership than it is on your own. This is because you're tapping into extensive expertise and experience to inform your decisions while also ensuring the execution happens swiftly and strategically.
More specifically, the struggles the average marketing agency faces are many. Here are the most common (and arguably the most important) struggles an inbound marketing agency can help you resolve.
1. An inbound marketing agency partner can help

you

determine how to move leads through your sales funnel.
Having a full funnel can be challenging to keep up with if you aren't prepared or have a sound plan in place. We can this "lead flow" and it's the entire plan for what happens from the point someone fills out a form, to being qualified and assigned, added to your CRM, followed up with by salespeople, and tracked for ROI. This can also include automated lead scoring or lead nurturing emails, as well as other types of automation.
2. An inbound marketing agency partner can help you… when you don't have the internal resources or time to build and execute a plan.
You might know HOW to do it, but sometimes it's more beneficial to come to terms with the fact that, at some point, we all need help. There are many important aspects of a marketing agency that drive your company to grow, and sometimes there's just not enough time in the workday to give it all the care and attention it needs – especially when it comes to marketing and sales.
One of the most time-consuming pieces of effective inbound marketing and lead generation is consistent and strategic content creation and this is where the right inbound marketing agency partner can really shine!
3. An inbound marketing agency partner can help you…

ensure you have the smartest strategy in place and expertise to build the foundation you need.
Your agency may shine when it comes to social media marketing or PPC advertising, among other things, but unless you really specialize in content creation and executing inbound marketing strategies it would be wise to consider bringing in outside help to not only ensure you have the right strategy in place but so that your team can learn and grow in this area.
The best partners will not only manage your inbound strategy but if desired, they'll set your team up for success by creating repeatable systems and processes and conducting extensive training on using your marketing automation platform and best practices.
4. A

n inbound marketing agency partner can help you…

s

kip the learning curve

and having to "figure it out as you go".
Every marketing tactic and strategy is full of trial and error initially. Taking on the task of improving lead generation on your own means you'll have to endure more mistakes and setbacks before learning from them and improving.
On the other hand, an inbound marketing agency is already familiar with today's common lead generation challenges and understands the best practices that work for your type of business and in your industry. This means that a partnership can get you through that initial learning curve and quickly into the benefits.
About LeadG2
Here at LeadG2 – we've been where you are. We taught ourselves inbound marketing and figured out the secret sauce many years ago before starting to do it for our own clients. As an inbound marketing and sales enablement performance agency, we are committed to integrating marketing and sales for superior results.
For more insight and resources to get your business out of a sales rut or to just say hello, contact the LeadG2 team.