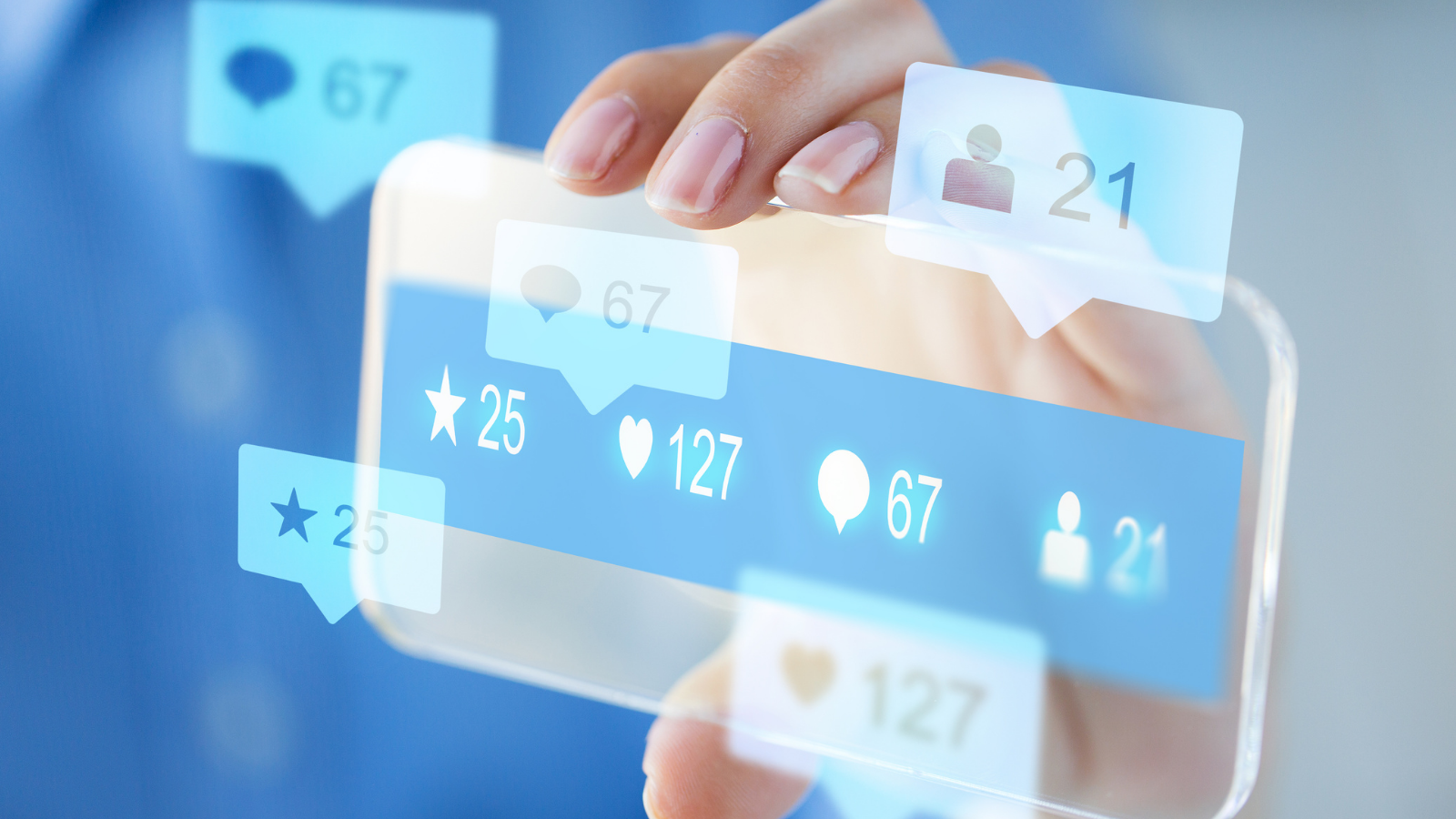 A customer relationship management (CRM) program with a social proponent is becoming more mandatory by the day for small to medium-sized businesses. Brands can't afford to grow away from social media, especially now that all companies use at least some of its functions. Even if you choose to do most of your business offline, a CRM can provide a lot of value.
The interactions you'll glean from a Social CRM are integral for scaling your business, as this customer data can be used in other departments, especially marketing and sales. If you want to grow your company quickly, a Social CRM and its available tools will prove to be indispensable.
What is a Social CRM PrograM
A social CRM program is two things at once, but all its own program at the same time. To understand what a social CRM program is, we have to look at both parts that make up its whole.
It's a Customer Relationship Management Program
A social customer relationship management program uses components of CRM software but is intended primarily for social media. A standard CRM software is used for managing relationships with your customers, and for most businesses, their customers are their most important asset. Knowing your customer base can help you scale faster and more effectively.
Without a CRM, your team will likely be slowed down every time they have to ask who your customers are, how they like to communicate, and where they wish to be spoken from. A CRM creates a customer profile that answers all of those questions, which aids in productivity.
It's Also a Social Media Marketing Tool
With one central place to organize all details of your leads and customers, it's easy for your team to stay on the same page and gain insight into how your business is fairing. Integrating social media into your CRM creates a better picture of your social marketing strategy.
There are several competitor benchmarking tools for social media, like Falcon, but HubSpot is considered one of the best. If you already have HubSpot, its CRM add-on works seamlessly with its initial marketing product. Plus, it's free for anyone to use and has no storage limit.
What Businesses Benefit the Most From Social CRMS?
Any company that wants to maintain a relationship with its customer base will benefit from using a Social CRM. However, there are two groups of companies that profit the most:
B2B (Business-to-Business) companies that need to track customers and leads across many sales systems and upgrade paths (subscription services, salesman, etc.)

B2C (Business-to-Company) businesses that fall under "Considered Purchase." Since a realtor is in a profession that has a long purchasing cycle, they would need a CRM.
There are a lot of companies that could still benefit from a Social CRM, but there are some outliers that probably won't need one. For example, many solopreneurs may not need a CRM because they can only handle a select few clients at the time. They may not receive enough data to examine their customers. Thus a social media marketer would be a better investment.
If you're not a B2B of considered purchase B2C, ask yourself these questions:
Do I need a central list of leads and customers because they live in separate places?

Are your customers interacting with your team so often that you lose the conversation?

Will you need a better way to track the productivity and efficiency of your sales team?
Even answering yes to one of these questions determines you need to use a Social CRM.
Social CRM Set-Up and Challenges
Social CRMs benefit all departments, but you need to set up your program before you can get started. At the same time, you should be aware of the potential challenges of adopting a CRM strategy. Follow our 3-step process that ensures you'll start tracking social metrics today.
Part 1: Setting Up a Social Listening Program
First, you'll need to set up a social listening program that tracks conversations about your company, products or services, targeted keywords, and the key people you work with. Finding these conversations about your brand can help you build relationships online.
This means you'll need to uncover customer complaints that need addressing or speaking to potential leads on LinkedIn. With a social CRM, anyone who mentions your brand will be flagged on your program. Once they're flagged, you can gain even more social insight into how your customers interact with your brand. This can help you improve your social media content.
Potential Challenge: Change can be uncomfortable, but try and focus on the benefits. Sales will benefit by receiving more potential leads, and your marketing staff will have access to a broader customer history. With the right outlook, a CRM can foster a lot of positive change.
Part 2: Consolidate Known Social Interactions
Your team has likely spoken to your customers in the past. This data can give you insight into how to set up your social CRM further. If you're just getting started, however, you don't have to initiate this step. Before gaining insight on social media, you may want to research your competition to see how they interact with their customers, so you have a jumping-off point.
Potential Challenge: If you have a large social following, you may be immediately overwhelmed by data. You may need to make a decision about what kind of data you want to receive into your CRM, so you have less to sort through and manage with your team.
Part 3: Consolidate Known Social Interactions
In an ideal situation, you'll be able to integrate your social data into a CRM. Many CRMs, like Hubspot CRM, allow for easy integration with various social tools and social media accounts.
Potential Challenge: Regardless of where you start, you probably won't receive results overnight. Don't give up, and stick with it! As you continue to use your CRM, your data and insights will improve. As you gain more followers, you'll have access to more data.
How HubSpot CRM Can Benefit Your Company
Despite the initial setup, you'll quickly notice how useful this software is for your team. With Hubspot, you'll receive tutorials and advanced CRM features that make setup much easier.
With a Hubspot CRM, you receive:
Full visibility into your sales pipeline in real-time. You'll receive an up-to-the-minute view of your full sales pipeline on a visually appealing dashboard. Hubspot CRM allows for reports on productivity, sales activity, and individual performance, so you'll know when you meet your quotas. You'll enjoy unlimited data, users, and 1 million contacts.

Time-saving tools you'll actually use. Sales teams will be able to close more deals in less time because it removes the busy work from the sales process. When a prospect opens from the over 20 million businesses available, you'll receive their information. You can connect with potential customers via scheduling, email, live chat, and more.

Includes popular features like contact deal and task management, document sharing, meeting scheduling, email templates, email tracking, engagement notifications, sales quotes, and live chat. All of which contribute to your pipeline management.
In the end, these features help you understand the value of a social lead in the long term and will aid in facilitating growth. Plus, you can use that data for more effective customer service.
76% of customers say they expect consistent interactions from all departments, but more than 56% of teams don't share information, which can be frustrating for customers. A CRM can help you share information so your customers receive the correct narrative the first time.
With social data, you will also receive better quality leads, which will translate to an improved marketing strategy. With each customer interaction, your sales force will become stronger.