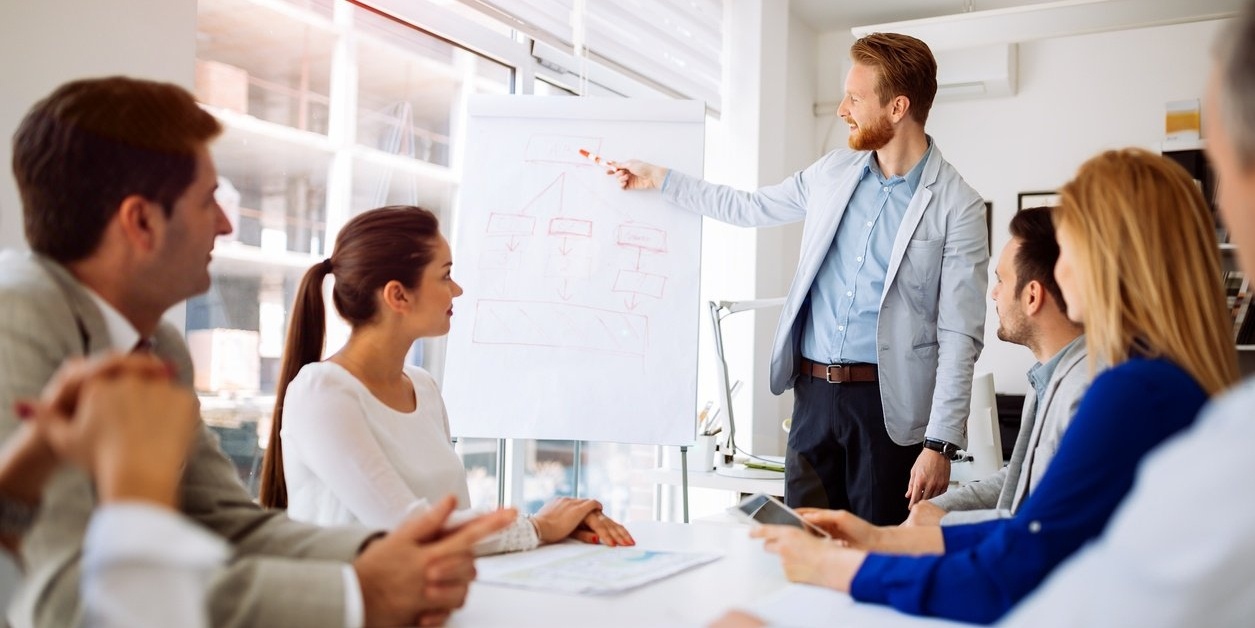 Prior to joining the team at LeadG2 and working on the agency side of things, I was on what you would call the 'client' side of the inbound marketing world. Let's jump back a few years… I was the digital communications manager for my company and I, in concert with our website and ecommerce manager, were on the hunt for something… but we weren't 100% sure what that was at the time. After doing our research, we came to the conclusion that inbound marketing was what we needed. But not just the inbound marketing strategy. We needed the technology and tools that a software platform could offer and enable us to do inbound marketing efficiently.
Boy were we in over our heads. Starting at ground zero with little knowledge of inbound marketing OR where we should start to weed out and sift through the multiple software platforms offered to fit our needs. The journey continued.
We did our due diligence, learning about different platforms, what they offered, and why they were what we needed for our company. After selecting our top three or four, we began the demos. So. Many. Demos.
Very quickly, we knew what the best option was for our needs based on our business and marketing goals, but obviously there was a long time frame of approvals, more demos, more approvals, and even more demos. Luckily our sales guy at Hubspot was awesome, and I can say I'm still connected with him to this day. After choosing HubSpot as our platform, the real fun began.
[I'd like to point out that during this process, it was recommended that we partner with a Hubspot Partner Agency to help guide us, our strategy, and increase our success with this new tool. We didn't. We thought, "We have this."]
Here's how the rest of my inbound marketing experience went (as told by Disney song titles…)
The Bare Necessities
Shortly after our contract with HubSpot was signed, we spent numerous hours getting certified in inbound marketing through Hubspot's free training, and even traveled to Boston (from Florida) to receive extra training (not free) and to learn as much as we could. We were ready to take on the inbound marketing world and grow our leads and increase business for our company.
It wasn't that easy. We were "babies" in the world of inbound marketing. Attempting to strategize, plan and execute the great ideas we had, while also doing our full-time jobs and managing all of the duties and tasks we were responsible for before we even took on this very large endeavor.
It was hard because we weren't inbound marketing experts and we were expected to produce results immediately. We had some successes, and lots of failures, but we did learn a lot. What we didn't know at the time was that there was so much more room for opportunity, growth and success but we couldn't accomplish it because we didn't have the time, knowledge or experience to fully execute the level of efforts that needed to be happening. We were working with the bare necessities in this arena - our knowledge was getting us by, but it wasn't what I'd call successful considering the powerful tools and training we had at our fingertips.
A Whole New World
A few years later, I joined the team at LeadG2 and therefore the 'agency' side of things. It was like my eyes had been opened to a whole new world and I was amazed at the success I was seeing our clients have in the little time I was there. That's when I remembered talking with Hubspot about partnering with an inbound marketing agency. And that's when I truly got it. They (LeadG2 for our clients) stepped in where me and my co-worker couldn't at my previous job.
The agency was there NOT to take the place of a marketer or do it all for them, but to supplement their efforts. LeadG2 brought the knowledge, expertise, experience, and strategy. HELLO! I wish I had listened to my Hubspot friend at the time.
I See The Light
I don't say that 'I see the light' just because I now work for an inbound marketing agency that's also a Hubspot partner, I say it because I wish now that I had taken the advice from Hubspot and listened to what they were saying. It would have made my life as a marketer much easier, and our company much more successful.
Hakuna Matata
"Hakuna Matata" it means 'No Worries." The way I see it, executing an inbound marketing strategy for your business shouldn't be stressful and as difficult as I experienced it. It's a proven marketing methodology to help businesses grow and find success, and while some companies have the resources internally to become experts and the time to figure it out, most don't. By choosing to utilize a strategic partner, I believe most businesses can see bigger and faster results from day one.