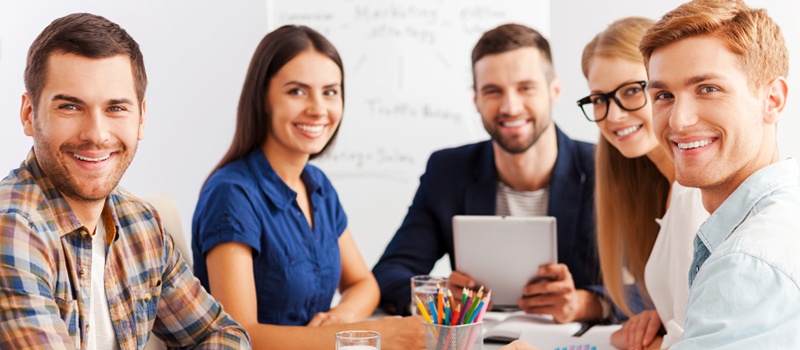 Sales and marketing alignment is a hot topic. As companies grow and invest more into both their sales and marketing departments, what used to be a team of two or three people becomes a team of many — and communication is a bit more difficult.
Businesses that find themselves in this situation are looking for ways to get their sales and marketing teams working together toward common goals rather than arguing about if leads are any good and why good leads weren't followed up on. One simple way to get teams more closely aligned is to use a CRM. Here's why.
1. Base conversations on hard data.
Too often, communication about leads is based on what people "feel" — the marketing team feels that the sales team isn't hunkering down and really trying to connect with the leads, while the sales team feels that the leads could be better. When you're using a CRM, you have bipartisan numbers that clearly outline the actions the sales team is taking and the quality of the leads marketing is delivering.
2. Sales has the ability to be more timely.
The marketing department often gets ticked off when hot leads fall through the cracks. Even if the sales department is highly organized and working hard, without a strong system in place for the them to know exactly when a lead comes into the pipeline or takes an action, it's impossible for them to truly follow up in a timely manner. When you integrate your marketing automation software with a CRM, sales knows exactly what to do when. And marketing can see the outcome.
3. Marketing can help nurture.
Salespeople often feel overwhelmed, and end up doing the majority of the work when a lead comes in. But there's no reason they should be doing all the work. Marketing can help nurture not only new leads, but also existing customers for upsell when they have an organized method of doing it. Marketing can easily step in when the CRM shows that a lead needs nurtured further or existing customers are ripe for additional services.
Sales and marketing can seamlessly work together with a common mission when they have the tools available to do so. A CRM is one of those essentials that pays off in dividends.