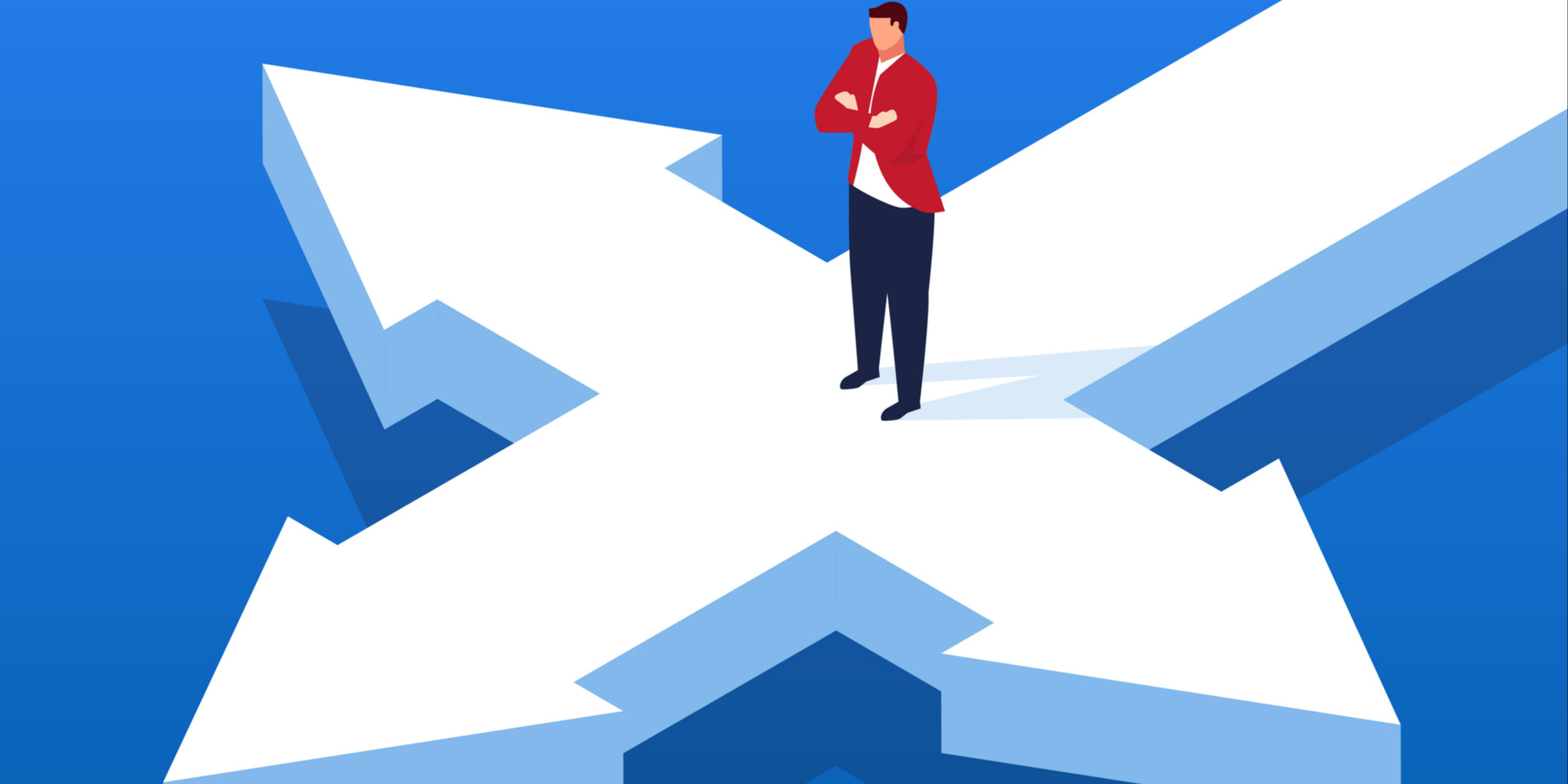 The National Association of Professional Employer Organizations (NAPEO) bills itself as "The voice of the PEO industry"—providing government advocacy, public relations, and marketing support to its members. In fact, they've done such a great job of producing marketing content assets that their member companies can integrate into their marketing and sale enablement strategies.
The NAPEO content library includes whitepapers, brochures, and infographics that are designed to build credibility and trust with prospects and educate them on the "what's, whys and how's" of PEOs. They also offer ad templates and social media graphics that can be used to evangelize the benefits of using a PEO. If this all sounds too good to be true, that's because it is.
Why a PEO Shouldn't Rely Only on NAPEO Resources
For a PEO company that has limited marketing expertise, bandwidth, or budgets, these resources can help fill the content gap in their marketing plan. Something is better than nothing, right? These resources can also add depth to the marketing strategies of PEOs who have more advanced resources and skills on their team.
But it would be a mistake to rely completely on the NAPEO-created and branded marketing assets. They simply aren't designed to carry the weight of a comprehensive marketing strategy. Below are three reasons why.
1. They Don't Differentiate Your Firm From the Competition
One of the primary purposes of marketing content is to help you rise above the noise level in the market. Have you Googled "PEO" lately? It can be easy to get lost in the crowd — especially if you're sharing with your prospects the exact same content as everyone else. No matter how similar your PEO is to the competition, you have something that no one else has. You have your unique perspective with your specific experience and insights.
No other company offers the exact same value to their prospects in exactly the same way that you do
Zero-in on those differences
Create custom content that's developed exclusively for your firm to proclaim your unique differentiators to the world.
Creating, publishing, and actively sharing your custom marketing content will position you and your business as a thought leader and subject matter expert. It's an investment in time and resources that will pay huge dividends as you rise above your competitors in a crowded market, establish credibility to jump-start the sales process with prospects, and build trust to accelerate deals through the funnel.
2. They Won't Help Drive Your Firm's Web Traffic
One of the benefits of publishing and promoting thought leadership content online is the lift to your company's website traffic. The more relevant and unique content you publish online, the bigger impact it will have to SEO results. SEO best practices focus on helping search engines properly index online content so it can be easily found in search results.
Google's algorithms rank unique content higher and can penalize how websites are found in search results when they are posting duplicate content. Put simply, creating and publishing customized marketing content for your firm will improve the likelihood that your prospects will find you online.
NAPEO's content is not designed to accomplish that for individual firms. It's designed to drive traffic to NAPEO's website. Kerry Carruthers, NAPEO's VP of Marketing & Communications, had this to say about the content they created for their recent October Marketing Push:
"Our PEO video was viewed more than 3,000 times on NAPEO's website and social media pages. Our ad campaign generated close to 200,000 impressions, and more than 15,000 clicks through to the NAPEO Find a PEO website."
Those are impressive results. But what if you could drive this kind of activity to your firm's website? Customized marketing content can help you do just that.
3. They Won't Help You Capture Qualified Leads
Generating traffic to your website is great, but that's not the ultimate objective. You don't want your prospects to just find your website, quickly read a little bit about your company, and then bounce to another website. Your website should engage your prospects when they visit. They should view your website as a valuable resource that can visit over and over again as they seek solutions to their business problems and educate themselves on the many nuances of human resources, benefits, and payroll.
Further, your PEO website shouldn't just be a static online brochure. Instead, it should be a dynamic lead generation machine. This is accomplished by embedding calls-to-action (CTA) with lead capture forms throughout your website. Each CTA should be designed to lead your prospects to valuable premium content offers mapped to their specific stage in their buying journey. When done correctly:
You can take your prospect by the digital hand and escort them to the next best step in the buying/selling process
Engage them with top-of-the-funnel educational content
Direct them to middle of the funnel content that helps them better understand the distinct value your firm offers
And ultimately, move them to bottom-of-the-funnel content that encourages them to engage with your sales team
Content that can be found multiple places and promoted by multiple competitors will not accomplish this. Customized high-value content is required.
NAPEO's Kerry Carruthers also said this about the content assets that they created, "PEOs that didn't already have a robust marketing plan in place were able to take advantage of NAPEO's new marketing tool kit that includes a 90-second video on PEOs, digital and print ads, plug-and-play social media posts, radio voiceovers, presentation slides and more."
It's obvious that NAPEO understands the value of online marketing and having credible marketing content. But it's clearly not designed to take the place of customized content designed to meet the unique marketing requirements of individual PEO firms.