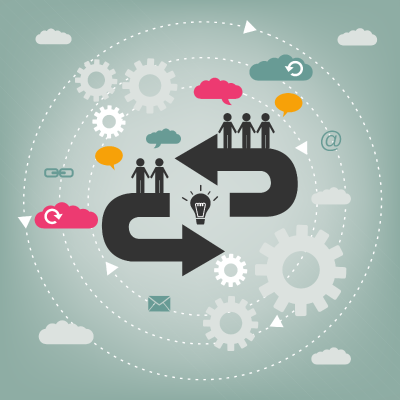 Recently, while reading an article in the Harvard Business Review (Your Digital Strategy Shouldn't Be About Attention) it reminded me of why I love what I do as an Inbound Marketing and Sales Consultant. Yes, increases in search rankings and higher email open and click rates make me excited for my clients… but what I really love about this industry (and working for LeadG2) is that I get to help sales organizations change the way they think about marketing.
It's easy to get sucked into what will generate higher conversion rates and increased traffic, but what we really all want is more customers that are loyal to our brands. We want people who "get it" and understand our brand philosophy. Those customers who value more than the cheapest vendor, who place value on great solutions and excellent service.
This is what inbound marketing is all about.
It's about connecting you with the right people at the right moment, and helping you absolutely delight your prospects and customers with relevant, meaningful, and helpful content.
Check out this video from HubSpot's INBOUND conference in 2013 to see where I'm coming from on this:
What is Your Human Strategy?
"The real question — the one that counts for leaders and institutions today — isn't "How loyal can we compel, seduce, or trick our customers into being?" It's: "How loyal are we to our customers? Do we truly care about them?" Not just as targets consumers, or fans. But as people. Human beings."—Umair Haque
As the article so eloquently explains, there is a lot more value in having a human strategy tied with a great inbound or digital marketing strategy.
Human Strategy vs. Digital Strategy: One can't exist without the other.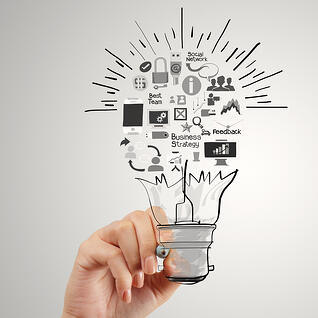 The buyer's journey is happening online, with or without you, so choosing to ignore the online space and your digital storefront as a primary means for answering questions and attracting prospects is an unwise choice.
However, simply "getting the attention" of your prospects isn't going to cut it.
"The painful truth is: attention itself isn't worth as much as today's marketers, boardrooms, and beancounters think. It's not just that there's good and bad attention — awe versus scorn, for example. Attention is a fickle, fleeting thing on which to build a business model, let alone a business, let alone an institution. Hence, attention without relation is like revenue without profit: malinvestment."
The article goes on to uncover four mistakes of most digital marketing plans, emphasizing the value of a solid inbound marketing strategy (the kind that we create with our clients at LeadG2).
Educate, don't just get their clicks or attention. Remarkable content aimed at educating, and not just attracting or selling, is what makes a great inbound marketer.

It's not about brainwashing with irrelevant, interruptive messages. It's about helping visitors get what they came for—a better understanding of the product or service you're selling and how it actually addresses their problem.

Going viral isn't as important as truly connecting. The article makes this point in a simple and powerful sentence: "Connection means going beyond the strictures of marketing, and literally forging living, breathing relationships."

Providing value, not just pushing out information. This goes beyond what you publish, to include how you share it across email, social, and beyond. Are you constantly sharing links to your articles or are you forging relationships and conversations? This is where content marketing really turns into inbound marketing.
Next time you're talking about marketing strategy—don't forget the human aspect. Clever ideas, clickable headlines, and trendy topics aren't going to get you long-lasting, loyal customers who want to come along for the ride.