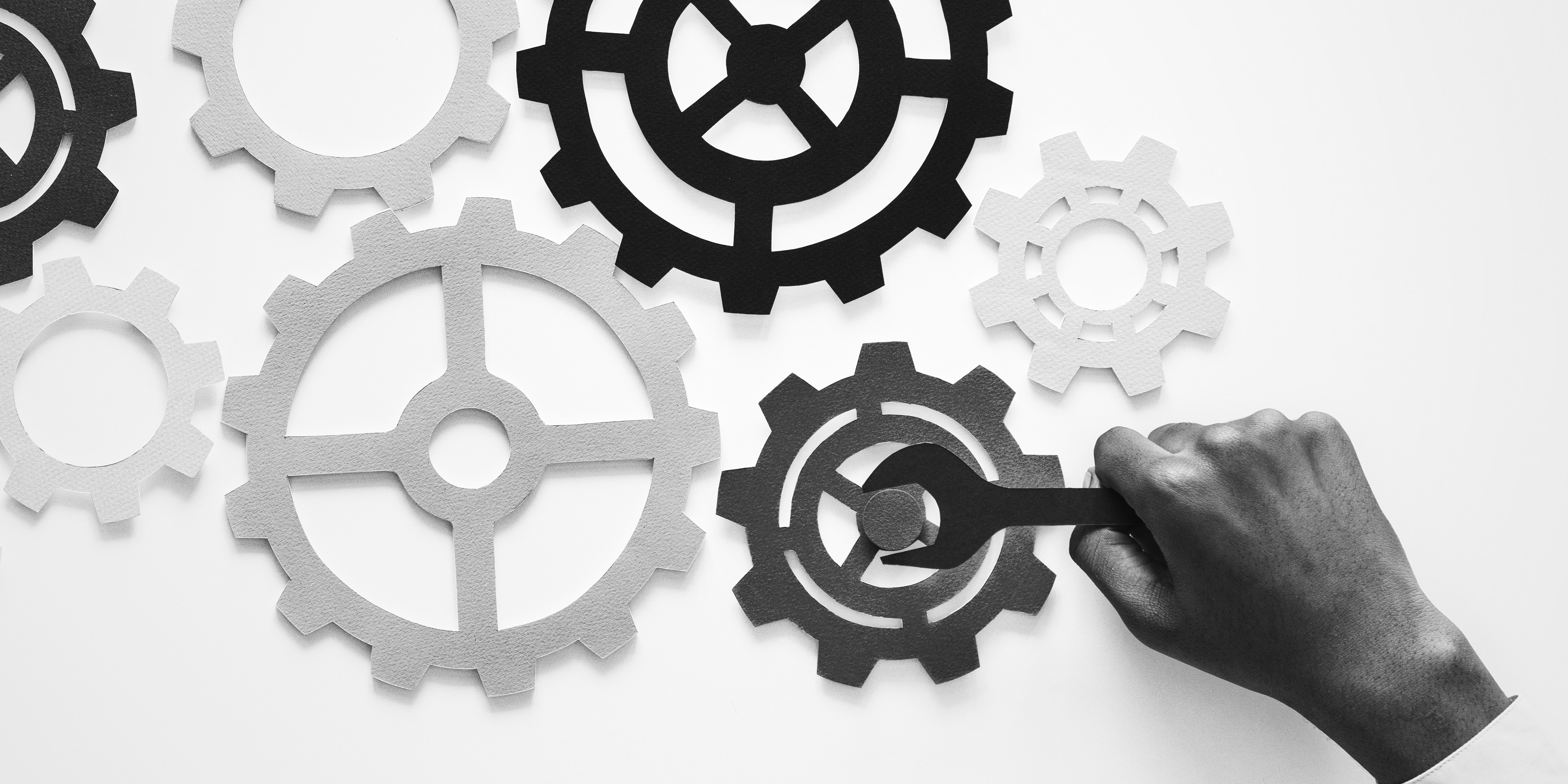 At LeadG2 and The Center for Sales Strategy, our tech stack not only serves to support our sales and marketing efforts, but it also enables our consultants and content teams to super-serve our clients and provide top-notch service and deliver quality results and help them achieve success. Are you utilizing tech to support your marketing, sales, or service efforts at your company?
We asked our team what marketing and sales technology they use most frequently, and here's the top 10 tools from what was submitted. Yes, there's actually more!
Top-Used Tools from our Marketing and Sales Tech Stack
1. HubSpot is the all-in-one software that we couldn't live without thanks to its full stack of marketing, sales, CRM, and service tools. As a Hubspot Platinum Partner, we could spend this whole post telling you about what Hubspot does, but we have a blog post for that!
2. Databox allows you to track all of your data in one place. It connects a wide variety of popular marketing and sales platforms and apps to funnel the data into one place with clear and in-depth dashboards. It is highly customizable, serves your data in real-time, and is easily sharable ⁠— with co-workers, upper-level management, or clients!
3. SEMRush is an in-depth, yet easy-to-use online tool for keyword research and SEO optimization that aides in many areas of your content, sales, and marketing strategies.
4. Google: Analytics, Alerts, and Drive. There is so much value offered to marketing and sales teams from these tools. Don't overlook an oldie but a goodie. These tools are so helpful and allow professionals and teams to track web activity, discover where your company is being mentioned on the web, or host your shared files.
5. Zoom makes virtual meetings so easy. Record meetings for future listening, share a screen, or see a face! We've tried many different screen share and virtual meeting apps, and Zoom is by far our favorite. It's easy to use and very reliable!
6. LinkedIn Sales Navigator makes social selling easy and helps sales people leverage the sales team network to quickly find the names, titles, and locations of decision-makers and other key contacts at target companies. It can then be used to research valid business reasons, send messages to engage, and start building trusted relationships.
6. VidYard GoVideo is an online video platform which allows salespeople to quickly (and easily) produce simple videos that can be sent to prospects and customers via email. Vidyard then provides analytics and insights as to who is viewing the video. What we also love about VIdyard is it's built-in integration and ease-of-use with all of the HubSpot tools.
7. Grammarly is a free writing assistant, and exists to support you in one of the most important ways: making sure your spelling and grammar are correct! This online tool goes beyond spell check to suggest additional options, better phrasing, and much more.
8. Canva is a user-friendly, online graphic design tool for beginners, and is a great tool to create CTAs, email banners, social media ads, and more! Of course, using professional designers is critical, but for those quick graphics or edits on-the-go, Canva is a great option for marketers at businesses of all sizes.
9. Basecamp keeps us organized. This online project management tool allows our team to not only manage our internal projects, it also allows easy collaboration across teams and with our clients.
10. Ahrefs is a marketing tool that notifies you by email about keywords and backlink analysis, and helps you see who else is talking about your company or using your products or services.