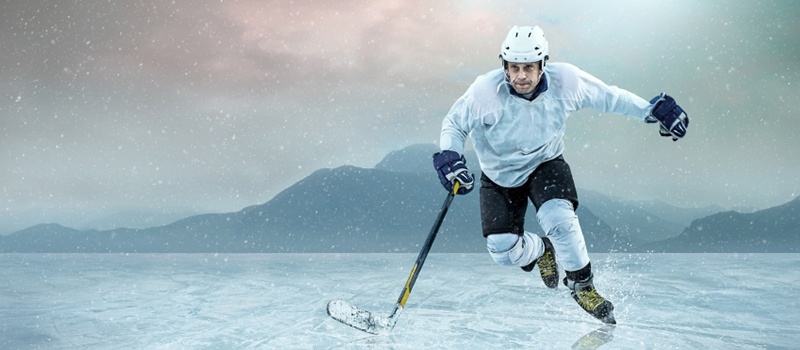 Imagine going to a hockey game, and watching as your team decides not to take the ice for the first two periods of the game. Instead, they just skate the last 20 minutes and leave the entire ice to their opponent for the first 40 minutes. How's that gonna work out for them?
Absurd, of course. But no more absurd than sales and marketing organizations that decide not to engage with prospects as those prospects skate through the first two periods, excuse me, the first two-thirds of the marketing and sales game.
Are You Sitting on the Bench?
Research increasingly tells us that the first two-thirds of the entire buying cycle (for the typical product of service, especially in B2B) is the quiet, self-serve, research phase of the cycle. That buyers will do research before they make a purchase is nothing new, but that they'll do it all by themselves, without ever engaging with a salesperson or tipping their hand to several vendors—that's the sea-change we've seen in the last two decades.
Sales organizations built and operated around the notion that they were the sole dispenser of information about their own products have had the tables turned on them. Two-thirds of the action now happens beneath their radar, out of sight, triggering no alarms or alerts, resulting in no assignment of the prospect to an eager salesperson.
See The Future of Sales and Marketing
And that's exactly how the prospect wants it to be! Most prospects believe, most of the time, that the vendor is not only not a good source of information about how the product performs and how suitable it is for various applications, but that the vendor—and especially those eager salespeople—may be the worst source of information. I'm not knocking salespeople. I'm not even saying I agree with the legion of prospects who think they don't need a salesperson until they're nearly ready to buy. I'm just saying that's how the game is played today.
Perhaps if inbound marketing were instead called research-phase marketing, sales managers would grasp the concept, and the urgent necessity, more quickly. Companies that don't want to attract and engage prospects during that self-serve, research phase are making a decision fully as puzzling and problematic as the NHL team that lets the opponent have the ice to themselves for the first 40 minutes of the game.
The buyer starts the process quietly, probably with a Google search. They may not even be looking for a product or a service just yet, because they don't know what they need to buy or if they need to buy. They often start by running a search on their problem, on what's keeping them up at night. What pops up in their search results?
See Your Salespeople Are Wasting Your Inbound Leads
After reading some insightful advice online (and rejecting other advice as not focused on their needs), they develop a more specific understanding of the problem they're trying to solve. They learn the terminology others seems to be using to describe problems like theirs, and this allows them to refine their search. What—and who—pops up in their new search results?
Along the way, they find themselves spending more time on some sites than on others. The sites claiming their attention have content they find interesting, helpful, and authoritative. Those sites, or perhaps the specific people whose thoughts, experiences, and advice they're reading are emerging in their minds as thought leaders. With or without realizing it, the prospect is already narrowing the field of vendors he or she will contact during the final period, excuse me, the final third of the buying game. Which companies are emerging as possible vendors this prospect will do business with?
The buyer is likely to come across some online content (a special report, a compendium of examples or use cases, a questionnaire, an instructional video, an eBook, etc.) that requires a download. The download requires that the buyer identify themselves, by name and email address. The company that offered that content, probably already a thought leader in the prospect's mind, now knows who they are—but they're in no rush to pass the contact info off to an eager salesperson. Which companies have this competitive advantage, this valuable information about a prospect that hasn't revealed themselves to everybody yet?
I ended each of the last four paragraphs with a question. In every case, your content and your name or brand either did or did not appear on the buyer's screen. If your firm is actively publishing content and engaging with prospects during the very quiet, self-serve, research phase of their buying cycle, then perhaps you appeared. If you're not doing any of that—it's called inbound marketing—then I know one thing for sure, you didn't appear (while many of your competitors did).
It's simple: If you don't make the screen, you won't make the cut.
Are you skating and competing, publishing and engaging, during the first two-thirds of the marketing and sales game? Or are you still trying to wrap your head around the buzzword (inbound marketing) and figure out if the internet is a fad?