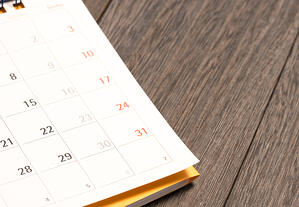 It's no secret that inbound marketing is a very demanding initiative. Fortunately, it's also very rewarding and leads to new business, when done correctly. However, if executed poorly, it can be a detrimental waste of time. Getting started the right way is imperative to your inbound marketing success.
What does "getting started the right way" entail? We recommend starting out with a strategic planning day. Essentially, this means blocking out a day (or a certain number of hours over several days) to establish your plan. You'll want to gather your team to discuss a number of items that impact your strategy. This way, everyone is on the same page moving forward.
Here are seven decisions to make during your planning day:
The above list is by no means all-inclusive with regards to what you should discuss during your planning day. Of course, it can be accomplished without having a planning day – but we've seen greater success with those that have them.