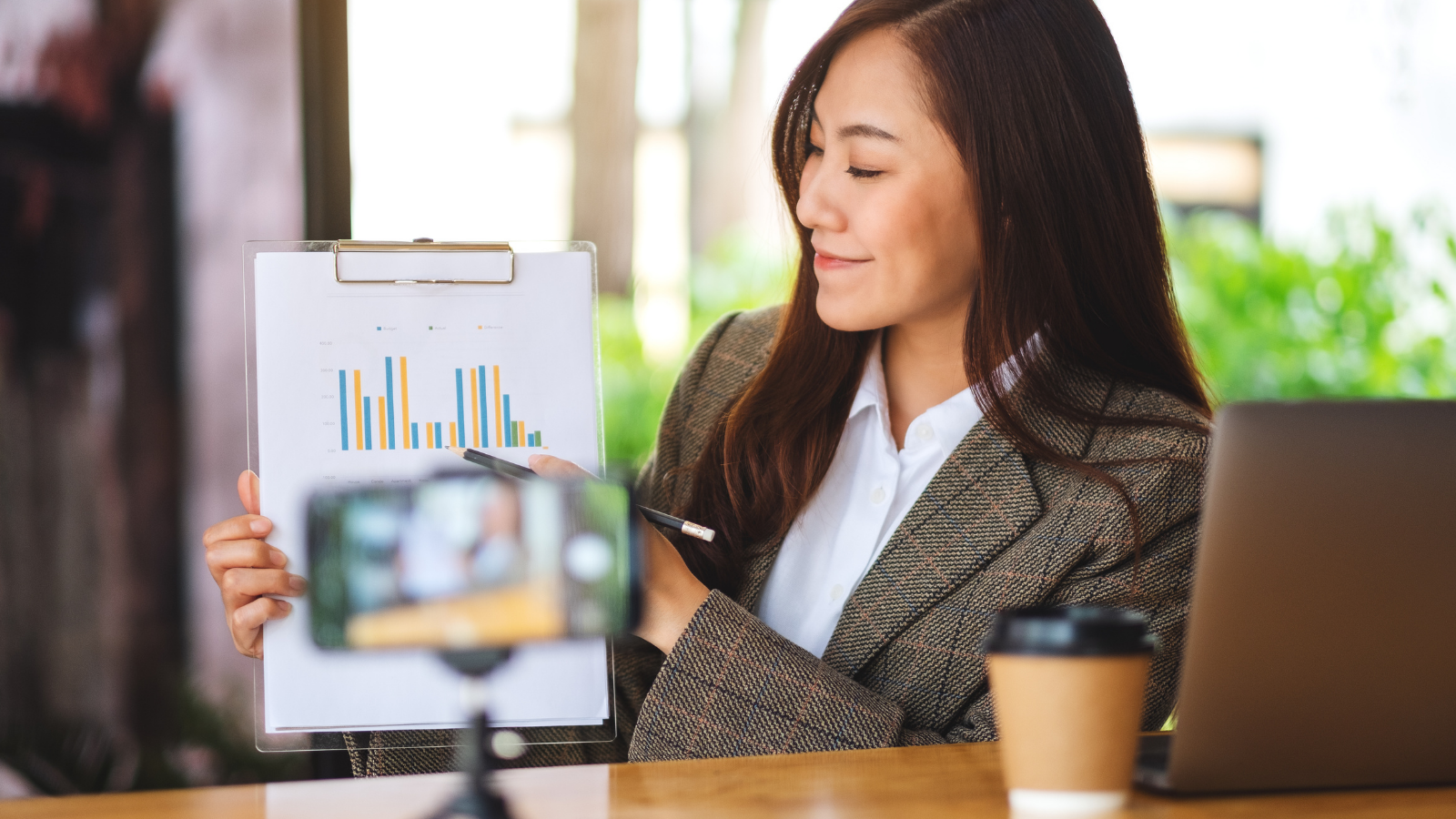 HubSpot research states that only 3% of buyers trust sales representatives.
If your sales process follows the cookie-cutter pattern of simply selling a product or service, the chances of you reversing that statistic are slim to none.
However, if you follow a formulated sales structure – like Sales Accelerator Series, you execute steps in the correct order.
Using Video in the Advise Phase
You have identified the best prospect, connected with the right person, uncovered the prospect's desired business results, and now you must Advise the prospect on the best solution path. This starts by determining which solution path is right for the situation.
Advise —also referred to as "Solve" or "Create" — focuses on creating the best solutions to deliver the desired business results and then advising the client to proceed with the solution. This step is where sellers learn how to differentiate themselves and prove to potential clients how they can make their life easier.
One way to advise a client is to take them through a screen share and pre-advise showing what you will cover in the Advise meeting.
"Don't hope or assume the prospect will connect the dots between their business needs and your recommended solution," advises Dean Moothart, Director of Client Solutions. "Sellers must be deliberate. Keep reminding them of what they're trying to accomplish and show them how your solution provides a roadmap to their desired results."
For an example of how to use video in the Advise phase, download The Complete Guide to Using Video in the Sales Process.
Use Video to Simplify the Sales Process
Oftentimes salespeople overcomplicate the sales process by trying to develop a new solution to every situation. But that isn't always necessary!
If the proposal is more about the product than it is about the solution, their idea is likely stall and move slow. Focusing on the solution that helps them to achieve the results they need will speed up the sale. You can often speed up the sale during Advise with case study or testimonial videos, explainer videos, or next step videos.
Videos can be used at virtually every step of the sales process from that first introduction to closing the deal. From the top-of-the-funnel to the middle and bottom-of-the-funnel, videos help improve your communication, build real relationships, and sell smarter and faster.
For more on the Advise phase of the sales process, click here.