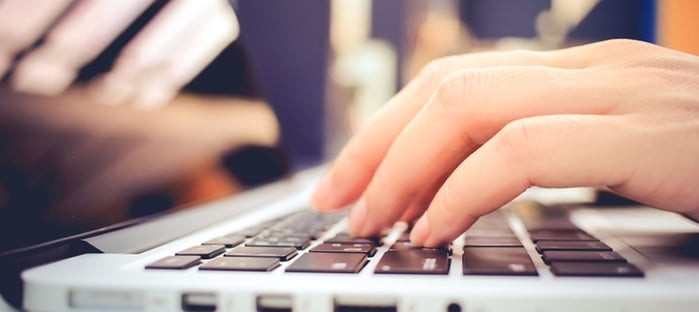 When it comes to blogging as part of your inbound marketing strategy, the world really is your oyster. I don't ever like to say there is one type of post or content that is better than another. I personally believe, as with many aspects of marketing, it's all about creating something of value and doing lots of testing, trial and error, and optimization. You'll never know if one kind of blog post will work with your target persona unless you try—so why not mix it up?
To help you get the inspiration flowing, I've outlined five different types of blog posts that every writer and marketer should explore. These are some of the most common, and are proven to work. So, if you find yourself constantly sticking to one kind of blog post, review this list and give another one a shot. You might be surprised at the response you get!
1) How-To / Instructional
Use this type of post to explain something step-by-step or teach how something works. You can either provide actual instructions for someone to do something on their own (like, "5 Steps to Better Organize Your Desktop Folders") or focus on explaining general best practices around a topic (like, "How to Be a Better Employee").
These are the most common types of blog posts you see, because we all want to teach people what we know. And they're great posts to have! But don't limit yourself to these kinds of posts, since they don't really allow you to step into a thought leadership role, which is also important.
2) Newsjacking
If something in your industry, or something relevant to your target persona, is in the news and getting a lot of attention, then you might want to think about writing this kind of post. The most important thing here is immediacy. You want to be leading the pack by hitting when the iron's hot, vs. publishing something a day or week later after the buzz has worn off. The sooner you can turn around this kind of post, the better.
The real goal is to tap into the heavy searches or buzz around a topic and drive traffic because of that. These posts also show your customers and prospects that you are on top of trends and that you're not simply following the news but actually reporting it.
3) Curated or Linked Content
This is one of my personal favorite types of posts for two reasons:
They can be quick and easy posts to write. They allow you to take great, existing content from a third-party source and simply reference it, and provide your own unique take or insights on this topic.

Readers like this type of post when done well. You can take a long, in-depth research report or analysis and find a way to distill what would be most valuable to your audience. You can also take a larger content piece and provide unique insights that only apply to your readers.
Always be sure you give credit to the original source, and link to the specific piece of content, and also be sure to never copy and paste. You can use a quote here and there, but you should really still be writing unique content around this topic.
4) Lists
Looking for a great example of a list post? Look no further! You're reading one right now. List posts are great because they're easy for the writer to organize and easy for the reader to digest. You know what you're going to get when you click on a list post—it's incredibly clear in the title.
While what you're reading now is a more traditional list post which includes somewhere between 3-10 points with a paragraph or two to support each one, you can also do "skyscraper posts" which are longer lists that typically don't require a lengthy explanation for each point. An example might be "35 Marketing Thought Leaders You Should Be Following on Twitter".
5) Personal or Business Story
Every day things are happening to you that you're learning from: a conversation with a client, discovering a new best practice due to trial and error, or a situation you encounter as a parent or a homeowner or an athlete. . . . Really, you can find inspiration all around if you learn to start looking for it!
These story-inspired posts are where we take something from real life and use that as our inspiration for the post, explaining the connection in the article. One example might be something like, "What My First Year of Marriage Taught Me About Keyword Optimization."
When using a personal story like this, be sure to keep the personal side short and sweet and focus on the meat of the story being the takeaway that is relevant to your target persona. This mix can be really effective and take a regular old post from blah to authentic and relatable.
The moral of the story: Don't hold back when it comes to trying new types of blog posts for your company blog. If you're looking for even more inspiration, you can check out this great (skyscraper) post on ProBlogger for even more ideas.