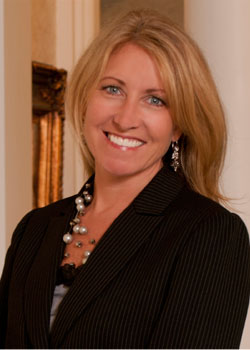 Learning from your peers is one of the best ways to see if you should get started with inbound marketing, or whether you're on the right path to your inbound marketing adventure.
That's why we started the "5 Questions With..." series. On today's edition, we sat down with Assistant Vice President of Marketing for Caldwell Trust, Sheryl Vieira. Here's what she had to say.
1. When did you get started with inbound marketing and what was the biggest factor in your reasoning to get started?
We were introduced to the inbound marketing program and platform the summer of 2014. We liked the concept of the prospect or existing client raising their hand once ready to work with one of our team members. They're qualified, familiar with our services and ready to move forward.
2. What has been your biggest challenge with inbound marketing and how were you able to overcome it?
The biggest challenge we faced with inbound marketing was recruiting our team members to assist with writing the creative content best suited and most pertinent towards our determined personas. The LeadG2 team has been a great resource and a constant, reliable partner for Caldwell in making this process as efficient and timely as possible.
3. How has inbound marketing changed the way you market your business?
Inbound has not changed the way we market our business but it has enhanced the way we market our business. The published content has significantly expanded our online presence that introduces us to newer audiences and has lifted our brand and relevance.
4. What steps would you recommend other marketers take to determine if inbound marketing is right for their companies?
Marketers need to clearly assess their available time and resources in order to properly commit to a successful program. The work is involved yet extremely rewarding. Our readers thoroughly enjoy our content as well as our premium content. It's an even stronger program when other team members understand the strength and power of using inbound marketing and online qualified lead generation.
5. What would you recommend to companies that haven't started using inbound marketing and online lead generation?
Companies that currently rely on social media sites solely may be making connections that drive loyalty but not new qualified leads and increase revenues. The inbound marketing platform enables businesses to analyze, engage and target tomorrow's customers today.
Thanks, Sheryl. This was fantastic!
Find out more about Caldwell Trust here, and Sheryl here.
Catch up on the rest of the series: