Toward the end of last year, we sat down with Bill Fries, the CEO of Hiregy Staffing, a staffing firm with locations in Orlando and Tampa, Florida.
Full disclosure, Bill is a client of LeadG2 and a proponent of inbound marketing which is why we wanted to pick his brain regarding his inbound strategy and any advice he may be able to provide for someone looking to get started with inbound marketing.
Recently, in Bill's world, he's been seeing tremendous growth with even more projects through 2015 in the I.T. and industrial segments. In fact, according to the American Staffing Association the development has outpaced overall economic and employment growth.
The bad news is that competition in the staffing and recruiting industry is fierce! There are approximately 17,000 staffing firms across in the U.S., which operate about 35,000 offices.
This is why we sat down with Bill to talk about how he establishes himself in the industry, the importance of becoming a thought leader and his inbound strategy in general.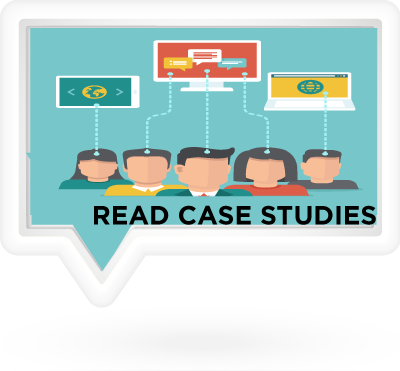 1) When did you get started with inbound marketing and what problem or challenge did you have that implementing an inbound solution was the best solution for?
In the staffing business, we serve two sets of customers: hiring managers at businesses and candidates seeking employment. Our website was doing a great job of attracting job applicants through a variety of SEO practices; however, we were doing a poor job of attracting hiring managers at companies to our site to learn more about our staffing solutions. Serving two completely different audiences on our website has always been a challenge until we launched an inbound marketing program specifically aimed at hiring managers. As it turns out, we may have had traffic from possible hiring managers all along but we just didn't know it.

We had many potential hiring managers visiting our website, but we had no idea who they were and we gave them no reasons to raise their hand to let us know they were interested in learning more. Now, with our inbound marketing program, we can track who is visiting our website and engage them with relevant content. Once engaged, often by downloading one of our hiring reports, our sales team begins a relationship with them as we work to turn them into a client of Hiregy.
2) What has been your biggest challenge with inbound marketing and how were you able to overcome it?
Our biggest struggle with inbound marketing has always been giving it enough priority to provide the program consistency. For one reason or another, we thought we could do this part-time when it was convenient. Not the case. Like anything, it requires a solid commitment of the company's time and money. Every time we get back on track, we see results from it for months to come. In theory, it seems relatively easy and feels like something we could absorb with our current staff; however, we learned it requires someone either dedicated to it from our staff or allowing the inbound experts at LeadG2 to manage it for you.
3) Is inbound marketing working for Hiregy and how do you measure your
ROI on inbound marketing
?
We had immediate results when we launched our inbound marketing program. One of the first things we did was add a simple "free consultation" call-to-action to blogs targeted at hiring managers. I was skeptical in the beginning but was quickly convinced that inbound worked when we had hiring managers requesting free consultations. We had new business from our inbound program almost immediately. Through our sales team, we track the inbound leads and measure how many turn into sales. Within the first 12 months, the program was clearly showing a return of 2 to 1 in new leads with a minimal effort from our team. With the addition of an inbound marketing coordinator, we have aggressive revenue goals from our inbound program as we head into next year. This marketing coordinator will earn a commission on leads generated by our website. In addition to new leads, Hiregy is now perceived as a leader in our local recruiting industry because of our thought leadership demonstrated through our online content. Newspapers, TV stations and other media call us for our expertise in hiring. Many attributed the call directly to content they found on our website.
4) What steps would you recommend other CEOs take to determine if inbound marketing is right for their companies?
There are a few questions CEOs should ask:
How much business are you potentially leaving on the table from prospects visiting your website?

How much faster would your business grow if you could attract more prospects to your website?

Are you perceived as a

thought leader

in your industry?
5) What would you recommend to companies that haven't started using inbound marketing and online lead generation? What's a good way for companies to get started?
Don't go it alone. The best way to get started with an inbound program is to find an inbound marketing expert like we did. No worries if you don't know a thing about inbound marketing because an inbound marketing consultant can and will walk you through it step by step and help you see a return on your inbound investment. Hopefully, you will find someone like LeadG2 as they made inbound marketing very easy for us.
How good is your inbound marketing knowledge? Take the inbound marketing scorecard and find out!