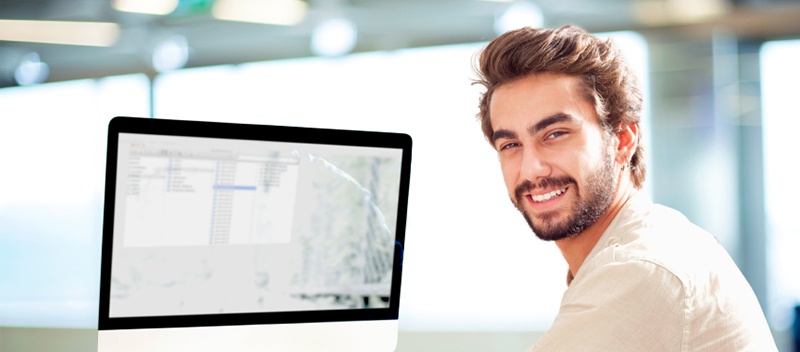 Is it time to update your website for the new year? Are you worried your traffic isn't where it needs to be? Perhaps you're changing hosting platforms, or you just have a feeling your new idea will attract your prospects more effectively. Whatever your reasons for deciding to move forward with a website update, here are steps you'll want to take for a successful redesign.
Keep What's Working, Improve What's Weak
This isn't the beginning. It is a redesign. Some things on your existing site aren't working well, but chances are that not everything is bad. It's easy to get carried away with a redesign and start changing everything—whether it needs it or not. But you should be strategic in what you're changing. The goal is to build on what's working and fix what isn't.
Your primary goals are to make the site easier for your customers and prospects to use and to increase conversions or calls. It's also important to focus on a design that is not only usable but has longevity. You want to be with the times, but not so trendy that your design will fizzle in a year.
Consider Content
If you haven't updated your site in over a year, you'll probably need to focus on content. If your website content is outdated, it will not only be less effective in convincing prospects to hire you, but it will also lower the chances of your pages showing up in search results.
Consider Images
Are you stuck in the previous decade? If so, it is time for a major image overhaul. Using old photos, content, layouts, and resources can cause your site to look dated. Plus, a broken image or bad hyperlink can turn a hot lead the other direction instantly.
Before you start your redesign, list all of your site's current issues and weaknesses. If you do it right, you can boost your impact.
Consider Your Domain Name
Companies shift with the market and the times. You may want to change your name if your old one is no longer relevant to the products and services you now provide. Maybe now is the time to get the perfect domain name. It's best to have a domain name that is memorable, short, and reflects your business accurately. While many .com names are already taken, nowadays you also have many other extensions to choose from. If you're a global company and want to market your site by location, you can also look through a list of country domains.
Outline Your Plan
Do you want a refresh or a complete rebranding? Note what you would like to accomplish and more. It is critical to have a clear strategy before you even get started. This helps to make your work much more focused and relevant. A few simple updates may take only a few hours or days. A full rebrand effort could take months.
Look at Well-designed Sites for Inspiration
Take a look at some of your favorite websites. What do you like about them? Are they more modern? Do they have better features? Are they more streamlined? Which of these features can you replicate on your site?
Always Keep Users in Mind
Even if you have the most attractive redesign possible, it won't matter if it loads too slowly because you've added too many unnecessary features. These include pop-ups, extraneous multimedia content, and auto-play. It really is all about speaking your prospects' language. If you inundate your customers with these annoying features, you can be sure they will drop you like a hot potato. Then, you'll have to deal with a higher bounce rate.
Test for Usability
You don't want to redesign your site based on emotions alone. Even if you feel you have a great idea, you need a site that functions over the long term. This is why you must test out your redesign with focus groups while running modeling scenarios. It is imperative for your site to meet all major user needs.
Work Your Plan
There are many reasons to move forward with a redesign. You might be updating your brand identity, refreshing outdated content, wanting to increase leads, or all of the above. Creating a well-thought-out plan to get where you want to go and then working your plan will ensure a successful project.
---
Guest Author:
Katrina Manning is a published author and content marketing specialist for BuildNicheLinks. Over the past eight years, she has written thousands of articles in the business, tech, and lifestyle genres. In her free time, she enjoys volunteering, experimenting with new recipes, traveling, playing with her cat and looking at Instagram pics.