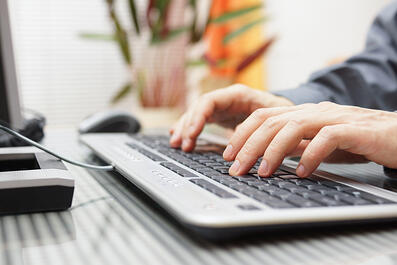 As inbound marketers, we know that there is a certain artform to creating excellent content. But if you boil it down to the essentials, you simply need to know what you're talking about and who you're talking to. The best content provides helpful, valuable, and educational information to your target persona.
If you can answer these three questions in a specific way, you're ready to write:
1. Who Are You Writing For?
Who should read this? Call up that definition of your target persona and focus in on the demographic and descriptive info that paints a picture of your ideal reader. Why will they read it? In other words, "where is their head at" at that very moment when they see your title and they decide to click? You already know that your blog post should include those keywords that your target persona is likely to search for, but also make sure that what you're writing is as appealing for the human reader as it is for the search engines. The search engines are serving real people; make sure you're serving real people, too.
2. What Are You Writing About?
Make yourself some notes about what to include and what to leave for another post, another day. You don't want to burn your readers out with a ton of information nor do you want to give them everything at once so they feel like they don't need to come back. Quality is always better than quantity in inbound marketing; quality content is always more likely to convert visitors into leads (and eventually customers). Follow in the footsteps of George Costanza and always leave them wanting more.
Take the buyer's journey into account. Know which stage you're writing for and focus on just one topic in each blog article. After all, if you're creating valuable and educational content that solves your visitor's problem, they'll be back.
3. How Is It Going To Look?
Add some aesthetic value! Adding images, highlighting specific passages of text, turning "listy" paragraphs into actual bulleted lists, and inserting subheads will make your article easier on your reader's eyes. They'll stay longer and they'll read more.
These three tips are inbound marketing basics when it comes to creating a blog post and should provide a framework for every blog you write. But there is more to consider! Read more tips about how to promote your company blog here!