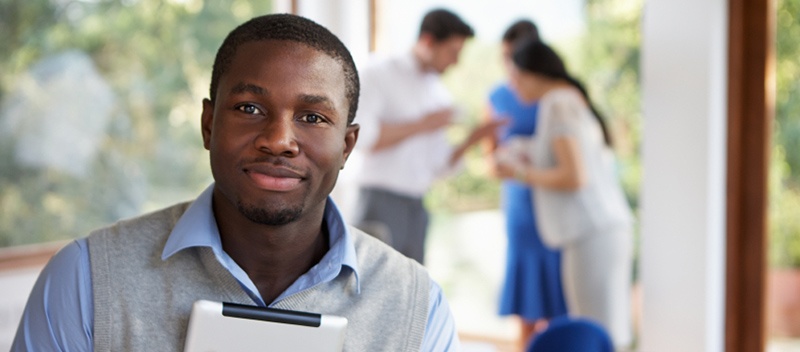 These days, even though there is a pervasive use of social media to identify and recruit prospective job candidates, there are few firms leveraging social media to attract hiring managers. Here are five ways to increase revenue for your business with inbound marketing best practices and strategies.
1. Finding Ideal Customers
Ask yourself about the kinds of search terms hiring manager prospects are using when using search engines and social networks like LinkedIn. Without the right keywords in your social media profile and website, your staffing firm is virtually invisible. Identifying and using keywords that will appeal to hiring managers will attract them to your site and keep them coming back.
Many staffing firm websites get significant traffic from hiring managers, but they just don't know it. Having the means of tracking web traffic is critical to developing a strategy to attract your ideal customers. There are many network monitoring and analysis tools available, some are free and others have a cost associated.
2. Nurturing Leads
One of the challenges with hiring managers is to not lose sight of long-term or not-ready-yet opportunities. Just because a hiring manager doesn't have an opening today doesn't mean they won't in six months or a year. It's important to utilize marketing automation to nurture leads, which is typically done via a series of emails to educate prospective hiring managers and stay top-of-mind with prospects.
Just be sure to follow-up with leads when they are interested in your company. According to a recent study done for Harvard Business Review, 71% of qualified leads are never followed up with.
3. Landing Pages & Calls to Action
Your site is the online ambassador for your brand, and as such, it should be a lead generator. However, you don't always need to direct people to your home page. Instead, create a unique landing page connected to a promotional campaign that is setup to capture, segment, and analyze visitor data. This will enable you to know the exact source of your visitors and new leads. Landing pages should be friendly, uncluttered, and full of original content.
You should also have plenty of calls-to-action scattered throughout the site. Calls-to-action direct traffic to your offers, help generate leads, and increase click-through rates. Calls-to-action also make use of actionable language, are time sensitive (ex. "Act Now" or "Click Today"), and should be prominent on your web pages.
4. Content Strategy
An effective and targeted content strategy helps drive targeted prospects to your website and convert them into quality leads. Your content strategy should set clear goals, elevate your brand, build trust and loyalty, and generate qualified leads. Marketing software allows you to identify returning site visitors and display relevant content to them based on keyword searches, content selections or even specific page visits. Most importantly, your content strategy should include dynamic and adaptable text for your various audiences (both clients and candidates).
5. CRM Software
Customer Relationship Management (CRM) software helps you manage customer data and interaction, keeps you organized, and makes your staffing agency marketing more efficient. CRM software also helps you close the loop on marketing activities - you no longer have to guess which marketing tactics are working.
Marketing automation and CRM tools like HubSpot help you monitor deals as they progress through the pipeline. You can know for certain where your website/visitors are coming from and what they are reading.
The Challenge
Staffing firms are unique in that they have two distinct target audiences, and serving those audiences can often be a challenge. But, with inbound marketing strategies, you can earn the attention of customers, draw prospects to your website, and nurture those important leads.
Editor's Note: This post was originally published on April 14, 2016 and has been updated.