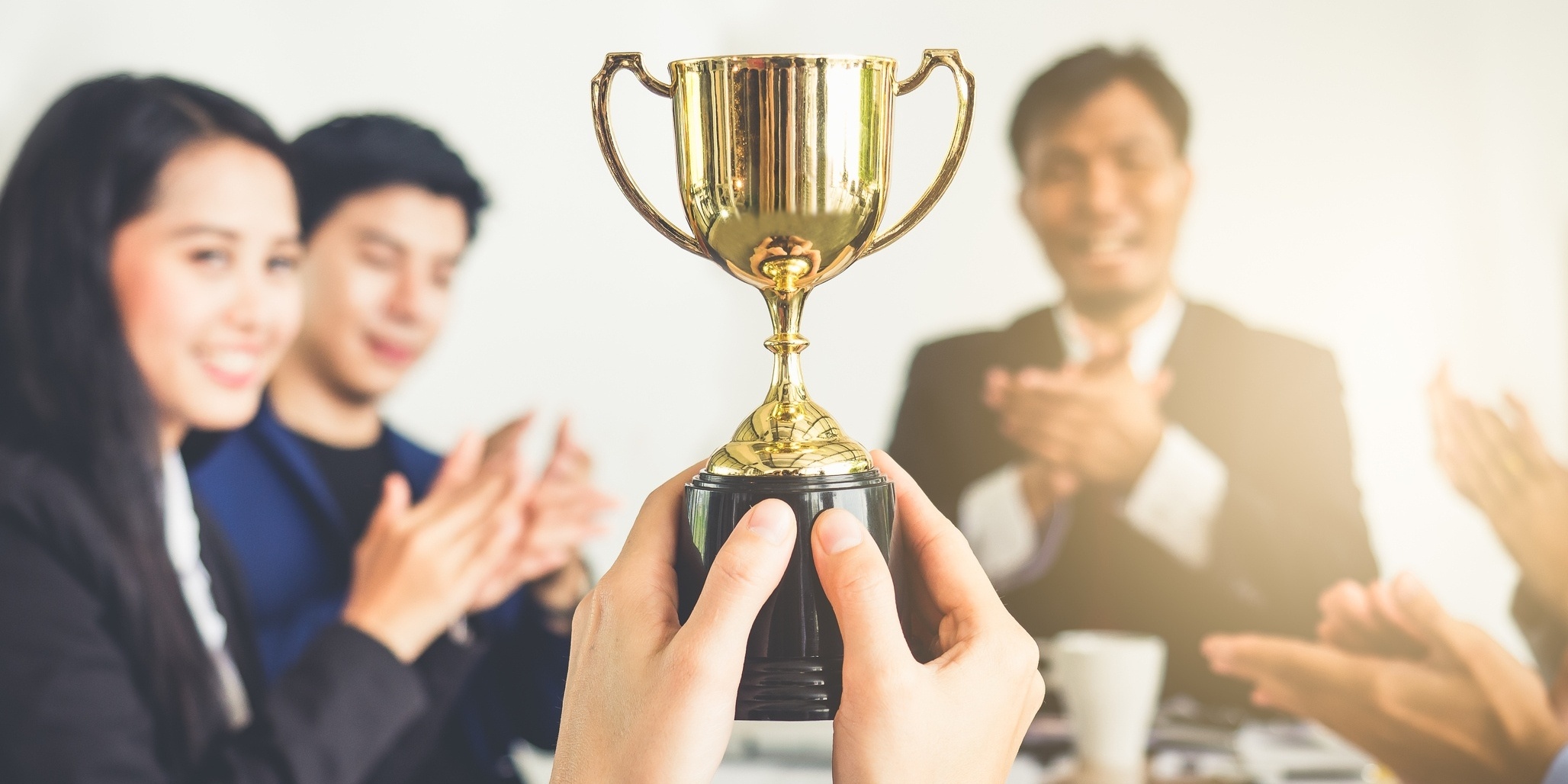 Competition for your prospects' business is fierce. It's likely that your competition's sales team is just as hungry as yours. However, it's not always the best salesperson that wins the business. According to HubSpot, only 19% of decision-makers want to connect with a salesperson when they are the Awareness stage of their buying journey. The Awareness stage is when the prospect is beginning to explore and first learning about their options and potential solutions. Since they're not talking to your salespeople, it's critical that your marketing provides your team with the winning edge.
Be different.
Envision your prospect surfing the web looking for a solution to their problem. Does your company look any different than your competition? Are the differences easy to spot and easy to understand? Even early in the buying process, every prospect is thinking to themselves, "Why should I use this company instead of one of their competitors?" Do you know the answer? Are you sure your competition can't say the same thing? If not, then make it evident to the prospect. Answer this question quickly and efficiently. And don't just tell them how you're different—show them. Demonstrate your differences by telling them a story. Even better, show them by producing a video.
Be memorable.
Don't try to be all things to all people. Today's decision-makers can sniff out a "one-size-fits-all" approach. Personalize wherever possible. Research your prospects and craft messaging specific to them. People will care about you when you first care about them. Account-Based Marketing is a great way to demonstrate that you care enough to do a little research and are taking time to get to know them.
Be relevant.
Eliminate the marketing fluff. Stop trying to sell and start educating. Only mention things that matter. Tie every feature/function/differentiator to a logical business benefit that addresses a situational need of the prospect. Provide them proof by providing real-life client examples. Every prospect has questions when they're just beginning to explore solutions. Anticipate their questions and answer them. Keep answers short and sweet. If you can't explain something simply, then you don't know the topic well enough.
Be easy to do business with.
This starts by being a resource. Good marketing content will position you as a subject matter expert and thought leader. If a prospect feels like they can come back to your content again and again, then eventually you'll be viewed as a trusted advisor. That's a great position to be in. According to Forrester, 82% of customers viewed five or more pieces of content from the winning vendor before making a purchase. Don't hide the content by burying it on your website. Put clear calls-to-action to access relevant content on the home page of your website. And while it's great to leverage lead capture forms to gather lead intel, don't be afraid to ungate at least some of your content (especially for return visitors/leads). And always have multiple contact options attached to your online content – email, phone, schedule consultation call-to-action button, and/or a chat feature.
Setting yourself apart from the competition with effective marketing can not only give you a head start in the sales process, you may even be able to eliminate the competition altogether.