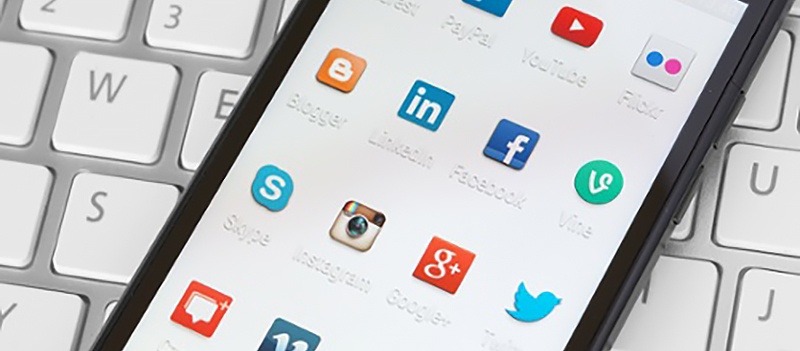 Each day we hear from sales managers and salespeople alike that salespeople are busier than ever and adding anything else to their plate is simply not going to happen. Yes, it's true that with more services and products to sell in a more competitive marketplace that salespeople need to stay focused on their core job functions: prospecting, generating leads, setting appointments, developing proposals and closing business. If this is true, why did we feel compelled to include incorporating social media and content into the sales process as one of the three things media companies must do in 2015?
Just a few years ago, in 2014 our parent company, The Center for Sales Strategy, launched an online course called Brand and Connect to help B2B salespeople brand themselves and connect with new prospects. At this time we had already seen the writing on the wall and the importance of personal branding for salespeople as being something crucial to sales success. One important part of this course, and one of our recommendations, is to use social media in the sales process. If your salespeople don't have an updated social media presence and aren't using LinkedIn (and LinkedIn groups) to effectively and consistently connect and engage with prospects and customers, then the world is passing them by.
Why is Social Media So Important in the Sales Process?
As the balance of power within the sales process has moved from the salesperson to the prospect, and as more information (including pricing and knowledge of competitive goods and services) is available online than ever before, it's important for your sales team to be active with sharing and engaging in social media conversations.
Being active on social media networks such as Twitter and LinkedIn offers many advantages for those that want to get a leg up on their competition. One of the advantages salespeople get when utilizing social media is the establishment of thought leadership within your marketplace and being seen as an expert within your industry. How cool is it when you see a prospect "like" or "favorite" one of your blog posts on LinkedIn and you can move the sale forward?

Another advantage to utilizing social media as a salesperson is that it speeds up the sales process as those that interact with you on social media will see you as someone they can trust or that they know, even though they have probably never met you in person. We have heard many times from salespeople that say they had never met a prospect in person but had been engaging in a dialogue for weeks on social media. When they met in person for the first time, to review a proposal or sign a contract, they felt like they had known the prospect for years and the process moved much more smoothly. It became a "warm" sales call vs a "cold call" or dealing with a stranger. After all, people buy from people they know and like.

Where Does Content Fit Into the Sales Process?
When we speak about utilizing content in the sales process, what we are referring to is using content such as blog posts, white papers, or infographics to educate or establish thought leadership with prospects that you are involved with in the sales process. This includes not just "checking in" with a prospect but sending them a blog post about a topic you had been emailing about or that they had inquired about. Utilizing content as a sales tool is a way to educate prospects and speed up the sales process.

If you are not convinced by now that social media and content should be part of the "modern" sales process, we have one last question to ask. Whose blog, Twitter account, LinkedIn profile or website would you rather have your prospects visiting? Yours or your closest competitor?
If you don't know where to get started, we recommend a few resources to help get you started:
The Future of Sales and Marketing
30 Tips to Use LinkedIn for B2B Lead Generation
LeadG2 - The Book