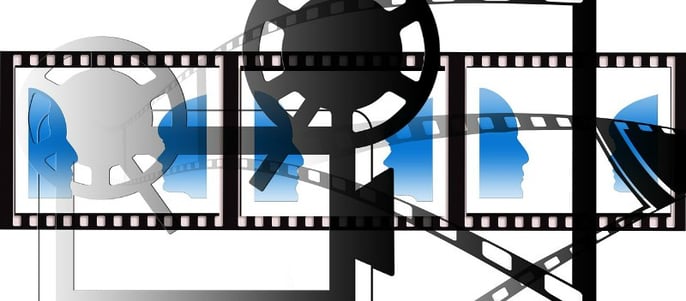 Filmmakers Remind Us We're All Storytellers
INBOUND 2016 was my first time at a HubSpot conference, and it did not disappoint. The buzz of 19,000 people, glowing screens, earnest questions, furious note-taking (and some furious tweeting). It brought me back to college—with the bonus of big industry names, celebrities, and amazing food truck lunches.
Our team walked away from INBOUND eager to start testing and applying what we heard and learned in our sessions, the keynotes, and all the conversations going on in between. There's a collective spirit of "Keep it going!" And when I reflect on my experience, the one session that keeps sticking out to me seems a little strange at first: The spotlight on filmmakers Laura Ricciardi and Moira Demos, the creative minds behind the docuseries Making a Murderer.
I signed up for Laura and Moira's interview with NPR's Jane Clayson to get a nice inspirational break from sessions that I thought were more relevant to me professionally. And I was inspired—and a little uncomfortable, just like I felt when I binge-watched the first season. (If you haven't yet, I highly recommend it.) But it was also a great reminder of some critical truths.
As marketers, we may not think we have much in common with filmmakers. But in the end, aren't we all storytellers? These are some of the messages I heard from Laura and Moira:
"The Story Can Drive the Form"
When asked if it was all part of the plan to have 10 episodes, Laura and Moira shared that they wanted the story to unfold organically. Marketers should have the same devotion to matching medium with message! In other words, the same tactics may not make sense for every client, and certainly not for every campaign. Infographics, podcasts, and social advertising are great, but strategy should never be something that feels formulaic, canned, or more focused on trends than grounded in data.
The lesson? Start with the story—then decide how to tell it. As Shannon said in her recent post, "Don't just make a video to slap on your website because it's pretty." The story can and should drive how it's told.
"People Will Be Engaged if You Offer Them an Experience and Characters to Engage With"
Viewers across the world were fascinated by the first season of Making a Murderer. Like many others, I'm not ashamed to say I watched all 10 episodes in only a handful of sittings. Marketers are encouraged to be quick and get to the point in tweets, snaps, headlines, ads, and more. But this is another reminder that how something is packaged doesn't matter nearly as much as how memorable it is.
"It's A Cautionary Tale on Being Certain…"
That's a super brief summary of a sub-theme in Making a Murderer. Of course, Laura and Moira are talking about the justice system and the dangers of leading with an outcome in mind. But think about it. If we approach any situation positive we're right… that can be dangerous. At the very least, it can hinder us as real critical thinkers and problem solvers.
I applaud Laura and Moira for their years of dedication to their project, and for one of their final messages from their spotlight at INBOUND.
"Don't Be Deterred by Obstacles"
That's a reminder we can all use from time to time.
You can see Laura and Moira's full spotlight at INBOUND 16 here.