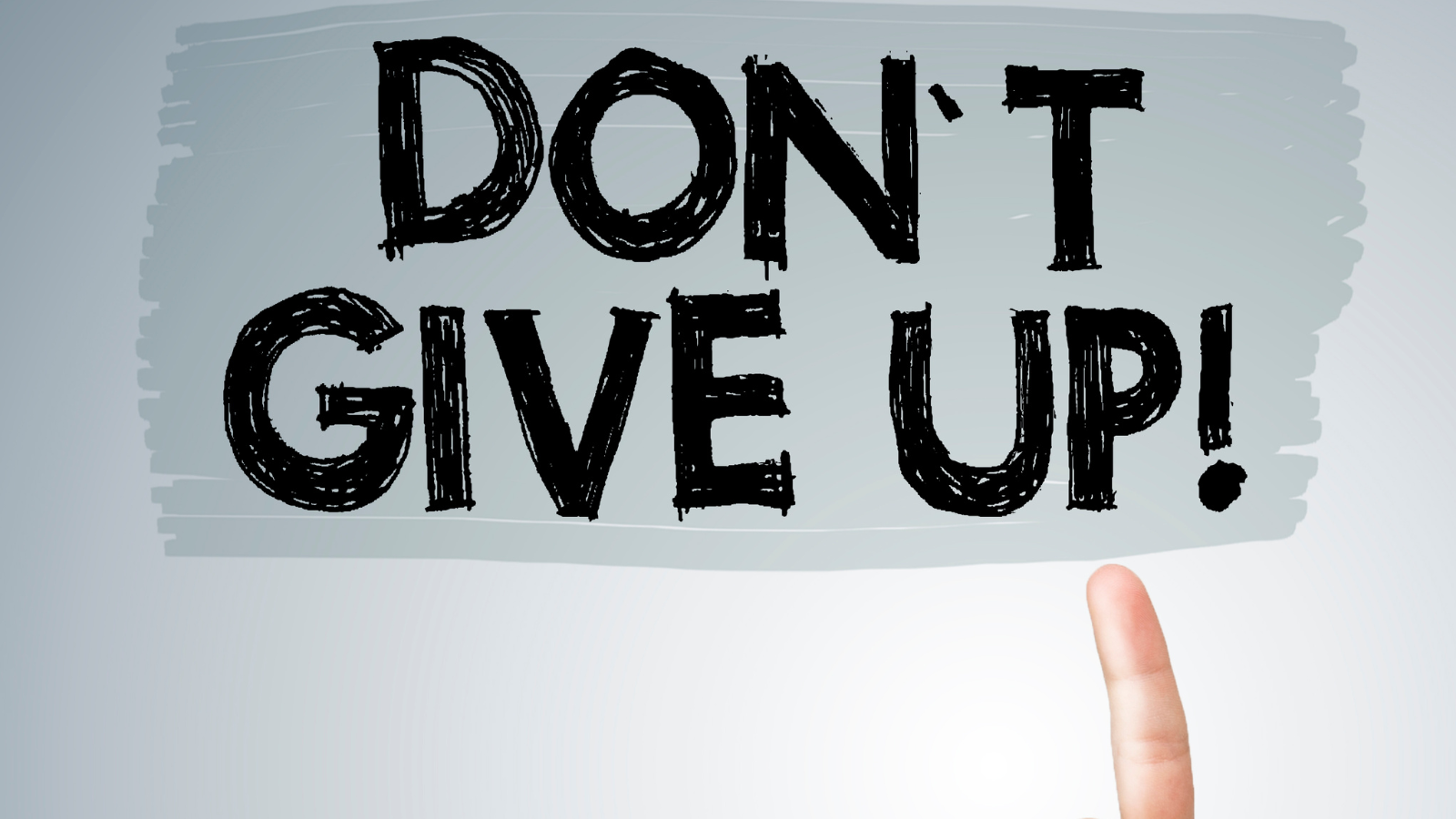 The "Don't Give Up" process is a sales outreach strategy that involves making multiple attempts to contact a prospect over a short period of time. The goal is to break through the noise and get the prospect's attention, even if they don't respond to your first few attempts.
Why is the "Don't Give Up Process" Important?
Most salespeople give up on a prospect way too soon. Once they identify an SQL (either because Marketing hands it off to them or they identify it on through their own efforts), most salespeople will make only two or three attempts to connect with the prospect. They'll leave a voicemail message and then send a follow-up email. But often, that's where their pursuit of that prospect ends.
However, data shows it takes an average of 7 to 9 attempts to contact even the most interested prospect. People are busy, and they're getting blasted from internal and external sources who are fighting for their time and attention. So, if you want to increase your chances of success, you need to be persistent. The "Don't Give Up" approach to pursuing an SQL will help salespeople balance their persistence with a high degree of professionalism. It's this professional persistence that will help salespeople rise above the noise and clutter and secure a first meeting with a target SQL.
The "Don't Give Up" approach is best executed if well planned. The best way to ensure this is to create a sales play to follow. A sales play is a repeatable set of steps that a salesperson follows to accomplish a specific objective (In this case scheduling a meeting with an SQL is the objective). The steps should include multiple communication channels (i.e., voice mail, email, social media, video, and even mail sent via USPS or FedEx. Further, the sales play should prescribe the order, timing intervals, and messaging associated with each attempt to connect. A "Don't Give Up" sales play should include 7 – 10 attempts to reach a prospect over just a few weeks.
The centerpiece of a "Don't Give Up" sales play is the VBR (valid business reason). Your VBR is a statement that explains why your target prospect should open your email, respond to your message, or schedule a meeting with you. It should answer the question, "What's in it for me?". An effective VBR displays empathy and an understanding of the prospect's business challenges. It should also include a key insight that demonstrates your knowledge of the prospect's business and industry.
Crafting Your Outreach Strategy
Once you've researched your prospect, identified some key insights, and crafted your VBR, you can now map out the outreach communication strategy. It may look something like this.
Day 1: Call and leave a voicemail message
Day 2: Send a follow-up email
Day 4: Send a second email
Day 7: Call again and leave a voicemail message
Day 9: Mail a handwritten note
Day 12: Send a LinkedIn connection invitation or LinkedIn message
Day 14: Call again and leave a voicemail message
Day 16: Send "break up" email. This should communicate to the prospect that this will be your final attempt to connect with them. It's amazing how this can motivate and interested prospect to reply and schedule a meeting.
Remember, it's important that your VBR and insights be weaved through each outreach.
Conclusion
A salesperson can increase their efficiency and reach by using a sales enablement tool like HubSpot. HubSpot will provide the ability to automate much of your sales play. To do so, follow these simple steps.
1. Craft email templates for each planned email outreach (make sure you leave room for personalization and the ability to customize each email message with the VBR you will craft for each prospect.
2. Build email sequences with the templates you've created. The Sequences feature of HubSpot allows you to preschedule emails to be sent in a prescribed order and interval. The sequence will be automatically suspended if the prospect responds.
3. Weave notifications into the sequence with scheduled tasks to remind you to call, send note cards, or reach out on LinkedIn.
The Don't Give Up process is a proven sales outreach strategy that can help you increase your chances of success. By following the tips above, you can create a Don't Give Up outreach process that will help you connect with more prospects and close more deals.