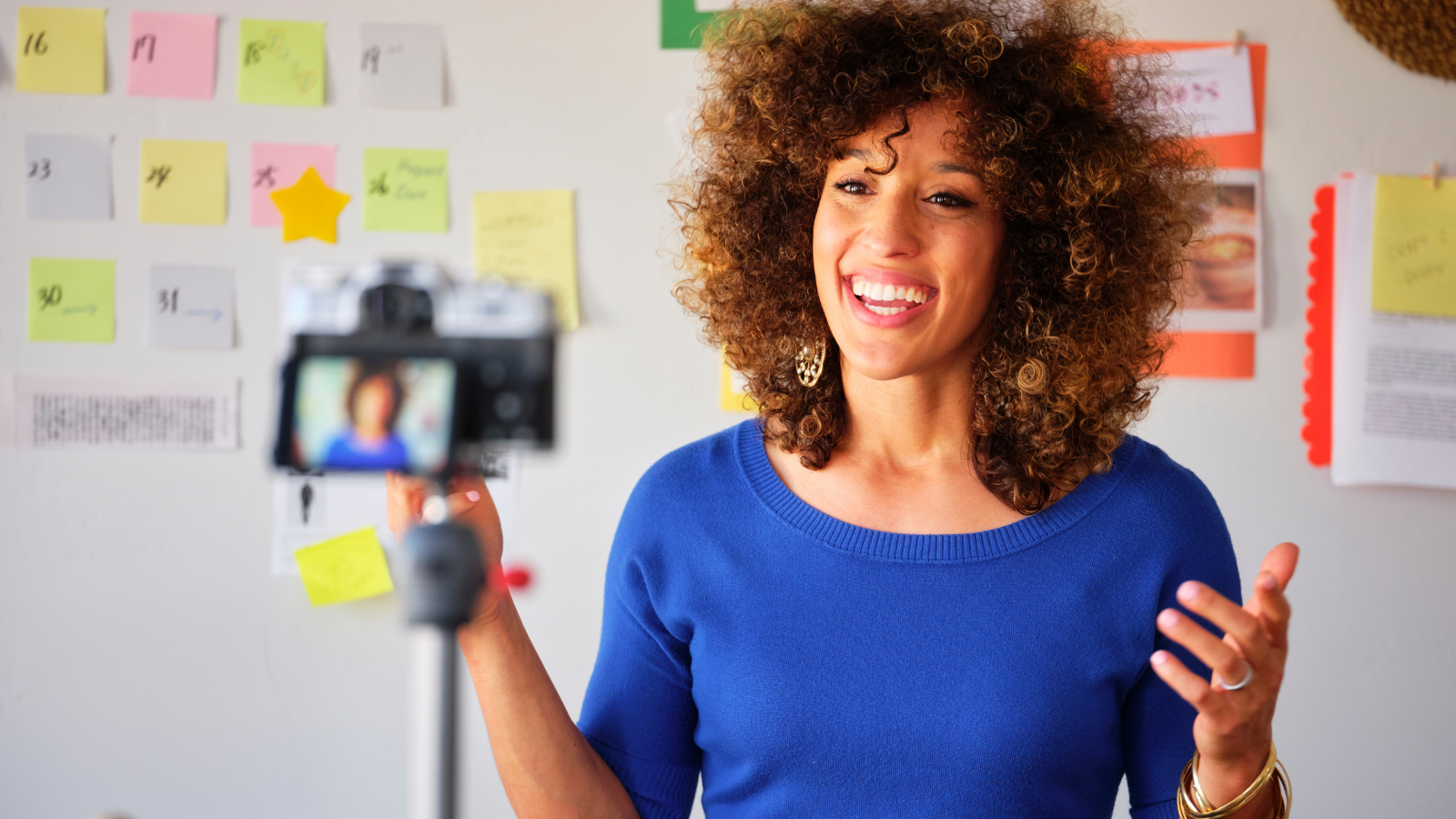 As marketing evolves and the digital landscape continues to grow, video is only becoming more and more popular among brands and users alike. Video allows you to take your vision further than you imagined with a wide range of possibilities right at your fingertips. Gone are the days of needing professional camera equipment and pricey training in order to produce a video that would successfully grab people's attention.
Now, people are able to create video content more organically and easily than ever before. With high-tech smartphones, user-generated content, easy-to-use editing apps, and online tutorials, you have everything you need to put together a video in the palm of your hand.
But how will that benefit you in the long run? Let's find out.
6 Benefits of Incorporating Video Marketing Into Your Brand
1. Highlight Your Brand's Personality
Easily one of the most beneficial aspects of incorporating video is the ability to highlight your brand's personality. Whether that is showing the faces behind the operation, the testimonies of customers, or the culture of what it's like to work with you, it gives your target audience a chance to get an inside look.
If you offer services that require more interaction or consulting, this is a great way to show people who you are. It's hard to get humor and wit across in traditional ads, so by including video you get a chance to highlight what it's really like working with you.
Those who resonate with you and the brand personality are more likely to consider you as a serious option because they feel like they already know you. This fosters stronger connections from the get-go and helps you attract the right fit for those you want to do business with.
2. Create Community
As a brand, you're always looking for ways to grow, and one of the easiest ways to do that is through building a community. When you incorporate video into your marketing strategy, you are helping people get to know you on a more personal level during their buyer's journey.
Then when it's time to hone in on that community, you've already established rapport and made them feel like they know you on a personal level. Maybe you're launching a new product or adding updated features, or even hosting an in-person event, and since you've already fostered that sense of community, it makes it easier for them to say yes. They likely feel connected to your brand and others who associate with it, so choosing to do business with you or join in doesn't take too much consideration.
3. Showcase Your Products and Services in Action
How can your brand enhance or change the lives of your target persona? Do you have a product that could eliminate the need for multiple different options? Do you offer a service that would relieve some stress or give them time back in their day?
Whatever it may be, it's almost always guaranteed to be presented in a more appealing manner when you can show it in action. Using photos and strong copy are all still effective, but showcasing it in use can seal the deal.
Take time to not only share how what you offer can make a difference but highlight other unique uses for it that your ideal customer could also benefit from. Make sure to include people in your videos that resemble your target audience so they can actually picture themselves using this in their everyday lives. Then, share hidden tips or tricks and make it even more irresistible!
4. More Exposure
As trends change and new updates roll out across social platforms, video continues to reign supreme. Video has become increasingly more popular across the board from the creators to the consumers for many reasons, including the above. Naturally, this medium of content now garners more engagement and impressions.
Also, video has great potential to reach more people within and outside of your target persona. Not only are algorithms favoring this type of content, but people love to share videos within and across platforms, increasing your chances of infiltrating their personal network.
5. Tap Into Emotions and Challenges Easier
When you're showcasing your offerings through video, you have the opportunity to appeal to people's senses. By highlighting how your brand can change something in their life, whether that be fixing a problem or easing a challenge, you're able to speak to them in a way that resonates.
Video helps you tap into your target audience's emotions, connect with them on a deeper level, and forge a connection stronger than traditional media.
6. Facilitates Turning People into Brand Champions
Once you've started incorporating video into your marketing strategy and connecting with your ideal customers, it's time to turn them into promoters of your brand.
When people feel connected to a person or business, they often want to talk about it and share it with those in their inner circle. They especially want to share when they have a good experience and feel valued. Even if someone hasn't purchased from your brand yet, they can still champion your mission simply because they feel connected to how you're interacting with your audience.
As you convert leads into customers, you want to continue to utilize video as a means of connecting with them and nurturing the relationship. This helps them get to know you even better, feel a sense of community, and ultimately become a champion of your brand.
Once someone becomes a champion, they'll feel even more inclined to share their love for your brand with their friends and family, providing you more exposure and an opportunity to grow your community. People love recommendations from people they know and tend to weigh those opinions heavily in their decision-making.
Time to Get Recording
Say goodbye to the days of having trouble when trying to convey your message in a single image or a paragraph of text. You don't have to have years of experience in video production in order to take advantage of the medium to advertise your brand. Even if you don't have the time yourself, having someone on your team learn or even bring in a third party will benefit you in the long run.
Now that you know six of the top benefits of incorporating video marketing, it's time to get recording!