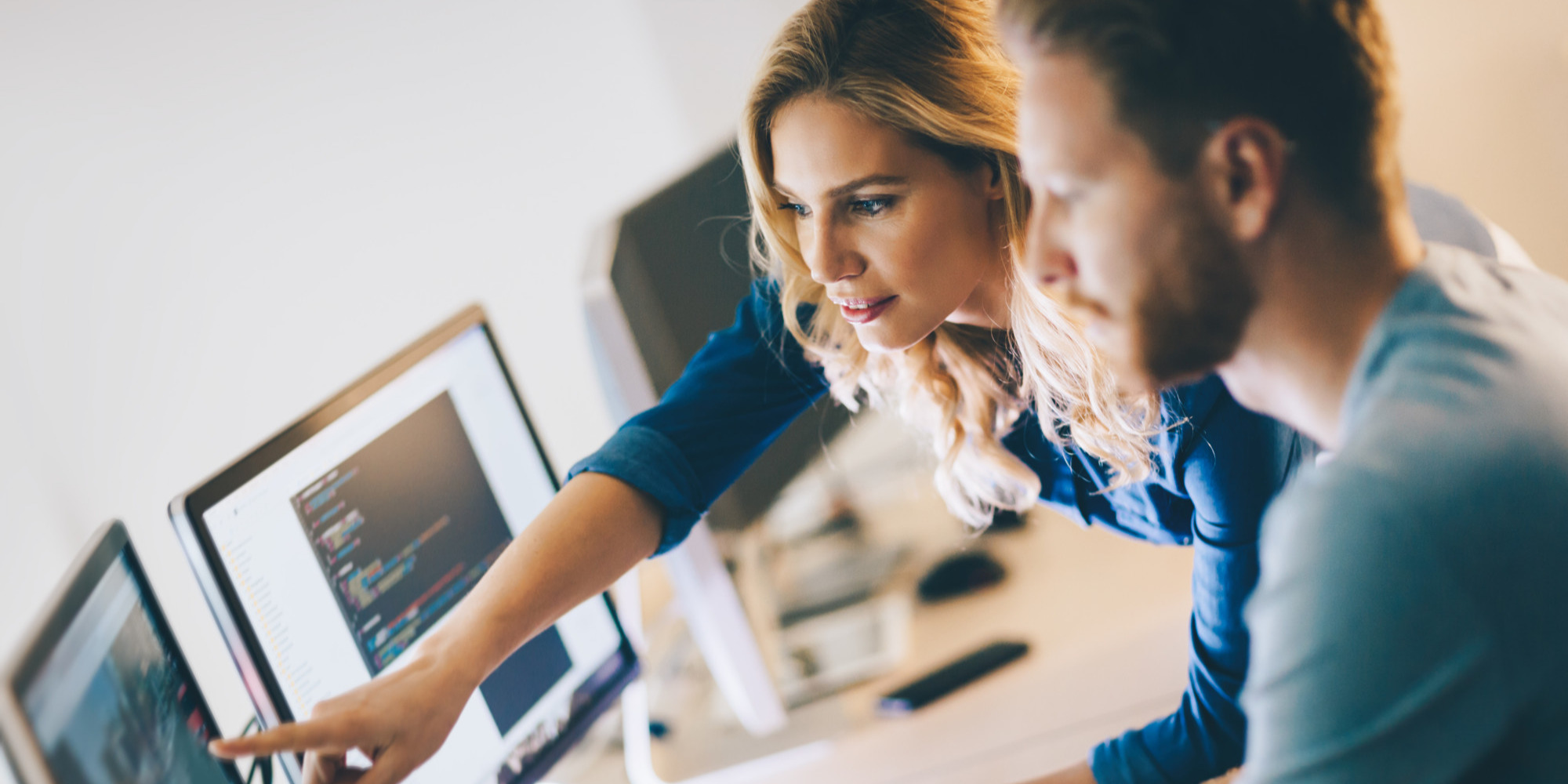 The global market size for sales enablement platforms is expected to reach an astounding $2.6 billion by 2024, up from $1.1 billion in 2019. It's easy to see why the sector is growing so rapidly, given the importance of sales enablement on revenue. As businesses seek to enhance business processes and boost sales performance, they'll continue to invest more in newer and better sales enablement tools.
If your business hasn't yet invested in tools for sales enablement, you may be wondering what these tools are and what they can do for your business. Well, you've come to the right place...
In this comprehensive article, we tell you all you need to know about sales enablement and what tools you need to invest in to enable sales in your business. Keep reading to learn more.
What Is Sales Enablement?
Sales enablement encompasses the strategy, content, technology, and training provided to salespeople to help them sell smarter and faster. These days, sales enablement comes in different forms, all of which help sales pros to stay on top of the buyer journey from start to end.
In today's B2B world, any tool that helps you follow up on a sale is vital. Without follow up, sales that seem like a sure thing can fall to the wayside.
Top Sales Enablement Tools for 2021
Now that you've seen what sales enablement is and why sales enablement tools are helpful for your business, let's look at the top sales enablement tools at the moment. Here are 12 picks that made the list:
1. HubSpot Sales Software
Many businesses are familiar with HubSpot marketing software as this is the flagship hub on their platform. However, HubSpot's CRM and sales tools are at the top of our list. The HubSpot Sales Hub includes everything from email tracking and email templates to meetings scheduler, document tracking, call recording, automated 1-to-1 outreach (called Sequences), and much more.
We especially love how easy HubSpot is to set-up and start using - helping ensure adoption across sales organizations. This is why we are a proud HubSpot Diamond Partner, we don't only love this product but we use it for our own sales team internally at both The Center for Sales Strategy and LeadG2.
2. LevelEleven
LevelEleven is a sales management platform that focuses on activity management. It offers your sales team key insights on behavioral patterns. The tool also allows your team to see which strategies have led to more closures in the past.
With this platform, you have real-time visibility of the daily performance of your projects. The tool seamlessly integrates with other tools such as Salesforce. This way, you can track sales behavior on these tools and leverage that information into strengthening your sales process.
3. Membrain
For those looking for a sales effectiveness platform with a range of solutions, Membrain is a perfect choice. The tool's suite of solutions includes sales team enablement, sales coach enablement, strategy optimization, and sales process execution.
With Membrain, businesses get a complete end-to-end enablement platform that assists your sales team with such tasks as training, content management, sales process execution, and automation.
Membrain seamlessly integrates with other sales enablement platforms such as Hubspot.
4. Whatfix
Whatfix is one of the training and digital tools that offer in-app guidance. This app helps your sales team learn in the course of their work.
If your enterprise uses apps with multiple features, features going obsolete, and constant updates, it's only natural for your staff to feel overwhelmed. Besides, overhauling your training content every time can become tedious. Most sales reps forget most of what they've already learned due to the time gap between learning and implementation.
The best thing about Whatfix is that it's an end-to-end training and onboarding solution. Using the platform, one can create quickstart guides that offer concise information to staff with little disruption to their workflow. Even when someone forgets something they learned during training, it doesn't affect performance because queries are resolved with contextual, immediate guidance.
Whatfix comes with a Self-Help widget that helps you minimize overall support costs by offering contextual help. The platform also makes it easy to create multiple training formats and help content, including PDFs, slideshows, and articles.
5. Seismic
A sales enablement tool allows sales teams to organize, store, and share content as easily as possible. Seismic does so by offering a central location for your sales reps to manage all your sales resources, content, and information. The tool has global version control as well as approval solutions.
By allowing you easy access to the right information and customized content for all buyer interaction, Seismic allows you to boost sales productivity. The platform has instructional design and content curation features that help your team create content that sways prospects to your enterprise.
6. Highspot
This tool allows teams to deliver sales enablement through AI-powered search, application support, contextual training, and guided selling.
The platform comes with advanced filtering tools to ensure that any resource or solution you may need is accessible. You can easily access content or email templates, depending on the nature of the lead record.
Highspot can make intelligent recommendations of product-related documentation for any scenario. This documentation includes case studies, a product overview deck, and so on. You can then access this information in Gmail using Highspot's Chrome extension, so you don't need to switch between your inbox and wherever you've stored the documentation as you email prospects.
Highspot's advanced analytics help you understand the performance of content across your sales cycle. This way, you can optimize the content accordingly. There's also step-by-step guidance that ensures your staff quickly get up-to-speed.
7. Showpad
Showpad is a platform that helps your sales reps discover the most relevant content at the right time. Most sales reps say that they can't find the right content to send to potential buyers when interacting with them. Showpad offers relevant content recommendations using machine learning and marketing rules.
Showpad integrates with a bevy of applications, including Salesforce, Gmail, Outlook, and social media platforms.
8. Attach.io
This sales enablement platform helps in assessing how your prospects are interacting with the content you shared with them. Sharing content on your products or services is just one part of the job. You need to determine what happens afterward.
A tool like Attach provides deep insights on whether your prospects open, review, and share content with others. This content is essential in finding out what content works so you can optimize it for more conversions.
One of the best things about attach is that it comes with a free version. That means you can try it and see whether it boosts your sales performance before you upgrade to the paid version.
9. Unboxed Advisor
For those looking to drastically reduce training time for sales teams, Unboxed Advisor is a perfect choice. This platform has five main sales enablement features:
Guided selling

Interactive demos

Content library

Simple account management

Powerful reporting
All five features are combined into a central mobile platform. This helps boost rep consistency, enhance customer experience, and ultimately increase sales.
10. Ambition
Every sales team needs some healthy competition, and that's what Ambition is all about. This platform integrates with a data source and allows you to score user performance based on benchmarks that you've set. Everything happens in real-time.
Ambition works with the data that's in your CRM. That means for the tool to be effective, your sales reps must be logging their activity. This is great for your sales as it encourages data updating by your sales rep, so they win at the scoreboard.
Besides real-time triggers, Ambition has other nice features such as leaderboards, custom messages, and goals. The tool also lets you set personalized sales anthems whenever a rep exceeds milestones.
11. Hoopla
Like Attention, Hoopla is excellent for creating some healthy competition among your sales rep. The platform makes it easy to create competitions, contests, and leaderboards based on relevant CRM metrics.
Hoopla combines data analytics, modern game mechanics, and top-quality video. These features help you inspire team performance. The tool seamlessly integrates with other useful apps such as Slack, Google Sheets, and more.
12. Outreach
Communication is integral to better performance in your sales team, and that's where Outreach comes in. This tool focuses on enhancing communication within your team.
With outreach, you can drive more meetings and grow engagement using full-featured email and voice. The platform also allows for intelligent automation. There are Analytics and Reporting solutions that give your sales team helpful insights on when to call and reply to your prospects.
Outreach aims to efficiently automate your sales book, whatever it may be. The tool is always ready to extract essential customer information and auto-update records. Outreach's Chrome extension allows you to keep track of your prospects from all the platforms you use to contact them.
Use the Right Sales Enablement Tools for Your Business
As you can see, there are plenty of sales enablement tools to help boost your sales performance. Whether you want to organize documents, track performance metrics, or train new reps, you can find a sales enablement platform to help speed up the process.
Are you interested in a reliable partner to help you drive sales?