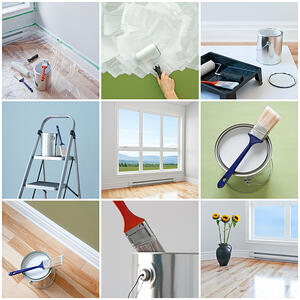 Over the past few weeks we have been talking a lot about companies in different phases of their inbound marketing programs and offering suggestions on how to deal with each phase. If you work at one of the companies that we have identified in the "Remodeling" or "refining current activities" phase you might think that you don't need to listen very closely or continue reading since your inbound program is generating leads and you are just fine with the way things are going. While we commend you on your success and would probably not recommend a complete overhaul of your inbound marketing program, we do recommend that even high performing companies take a brief pause every three to six months and review ways to improve upon or to make their inbound marketing plan more efficient.

Here are three areas that every company that is engaging in inbound marketing should take a look at on a regular basis in order to generate more qualified leads and increase revenue:
Analyzing Sources of Traffic
The main sources of traffic that we recommend clients look at on a monthly basis and analyze the results are:
Organic
Social Media
Email
Referral
Each of these traffic sources are important in their own right but when they are consolidated they can be very powerful to your inbound efforts. When analyzing your traffic sources it's important to look at your trends over time and not just compare month to month. Comparisons over a wider time period can help to identify trends and remove anomalies.

When reviewing each of these traffic sources it's important to determine an area where you have less traffic and look for ways to improve those areas. For instance, if your organic traffic is strong and growing each month that's probably not the place to look for improvements. You want to look for the areas where you can see greater improvements. Two areas where most companies fall short are social media traffic and referral links. Look at these areas closely and come up with a plan to increase traffic in these areas and you will increase overall traffic and leads.
Conversion Rates
One of the least looked at areas of improvement for companies already engaging in inbound marketing is the regular review and analysis of conversion rates. A conversion rate is the rate at which visitors to your website convert (or become a lead) by providing their information in exchange for an offer or free download. So why do conversion rates matter? Conversion rates are probably the MOST important metric that you should be looking at each month because it is the best way to tell how effective your calls to action and landing pages are and the best way to generate new leads.

Here is an example. If you have 1,000 visits and a conversion rate of 1% you will net 10 leads. Keeping all things equal, if you can increase the conversion rate from 1% to 2% you would double your leads without having to increase traffic. This would be a huge improvement and if this can be repeated each quarter it can really make a big impact on your long term success.
| | | |
| --- | --- | --- |
| Example | Conversion Rate | Leads |
| 1,000 visits | 1% | 10 |
| 1,000 visits | 2% | 20 |

So how do you increase conversion rates? One way to do so is by a thorough review of each landing page and making sure you have great copy, are asking the best questions on your forms and have well laid out landing pages with clear actions for the visitor to take.
A/B Testing of Landing Pages and Emails
The next recommendation for ways to improve your inbound marketing is again directly related to conversion rates and trying to create better marketing pieces so that you can generate more leads from the same marketing materials. Testing out some new things such as changes to landing pages or emails and seeing how they are received can give you great insight into your persona and what your audience is looking for.

For example, using A/B testing of emails you can create an A version of your email newsletter that's more text based and the B version can be more image intensive. By doing a true A/B test you would be able to see which version of your emails or landing pages have higher open and click through rates which can increase conversion rates and increase leads.

Remember, since you are not just starting out everything you do with your inbound efforts you should be about refining current activity and making small adjustments that can lead to small percentage increases which ultimately make a big impact.

If you are struggling with your inbound marketing program or are not getting the results you originally set out to get make sure to enter the Inbound Marketing Makeover contest and get some help from our experts at LeadG2.
Watch the pre-recorded webinar about the 4 Types of Companies in Need of an Inbound Marketing Makeover and get back on track!