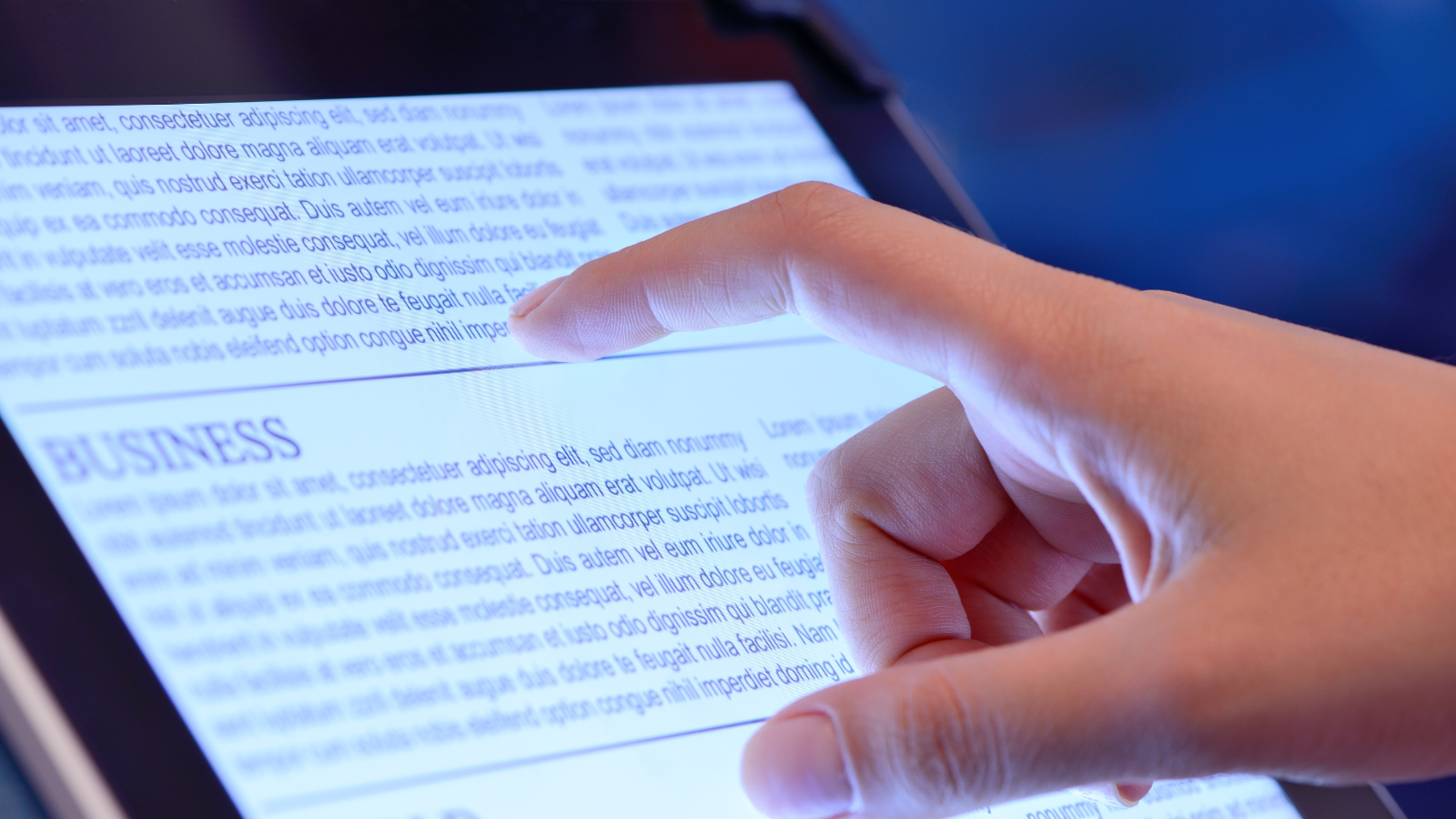 The first thing many business owners think about when thinking about blogs is SEO ranking. The two have become closely intertwined to help your business show up in searches without the necessity of paying for or creating SEM ads. That same thing is true for other content types, like videos or podcasts, since they help rank as much as written sources like blog posts (YouTube is itself the second biggest search platform).
However, ranking on search engines like Google and Bing can take a long time to take hold. Even with the best keyword strategies, your company site may take months or years to gain traction with search engine ranking.
Fortunately for you, you don't have to sit by and wait for that day to come to see the benefit and value of what you produce. After all, your goal in creating content is to get people to read it, and organic search is only one component of achieving that.
Make Content Part of Your Sales Process
A significant portion of conducting the sales process is to answer questions and ensure your services match clients' needs. While talking and building a relationship is crucial, sending relevant blog posts over to prospects shows them your credibility and gives them valuable information. You can help them learn by demonstrating your expertise.
Whether you send them yourself or have your sales team share content you produced, it can help your prospects learn about your services quickly and give them a tangible item to refer to when they need to refresh their knowledge. That holds true for any content you produce, whether it's blogs, videos, or other internal documents like infographics or eBooks that hold rich information.
Share Your Blogs on Social Media
A social media presence is a crucial means of engaging prospects and building an ongoing relationship with them. However, to achieve this, you need to develop an inviting presence by posting regularly, but not so often that you deter people from following you.
Blogs and content give you things to share. It signals to your followers that you consistently produce content and provides value in helping them learn about your industry and see how they can benefit from it. Even if people don't regularly interact with your posts or blogs, it helps them know they exist and that you are a resource so that if they ever need help within your field, they'll know who to visit.
Use Blogs to Grow Your Email Marketing
Another fantastic means of building an ongoing customer relationship is through email marketing. Much like with social media posts, sharing blogs via email lets you provide value while offering additional means to interact directly with prospects. People use their email daily, so their inbox is one of the more personal channels marketers have for reaching prospects. However, it's crucial to understand that so as not to abuse it. Your email marketing must provide value that's personalized to each prospect to show you care about their time.
Using email to share blogs and content gives prospects something to spend time with to help them learn and grow in their own personal or professional lives. It builds a rapport with them that becomes a richer bond as you continue to provide value.
Grow Site Popularity While Growing SEO
Encouraging customers and prospects to visit your site helps you provide value and benefit to them while helping your site's ability to rank in search engines. Direct traffic comes from website visitors who reach your site without a referring website and includes typing in your web address or clicking links in emails or apps. Providing links or encouraging people to visit your company site increases direct traffic to your website, which massively influences your search engine rankings.
In building brand awareness elsewhere, you can fuel your website's search health. Furthermore, having people spend time and engage with your site will also show credibility and authority, so sending relevant pieces or sharing interesting content will also help you out.