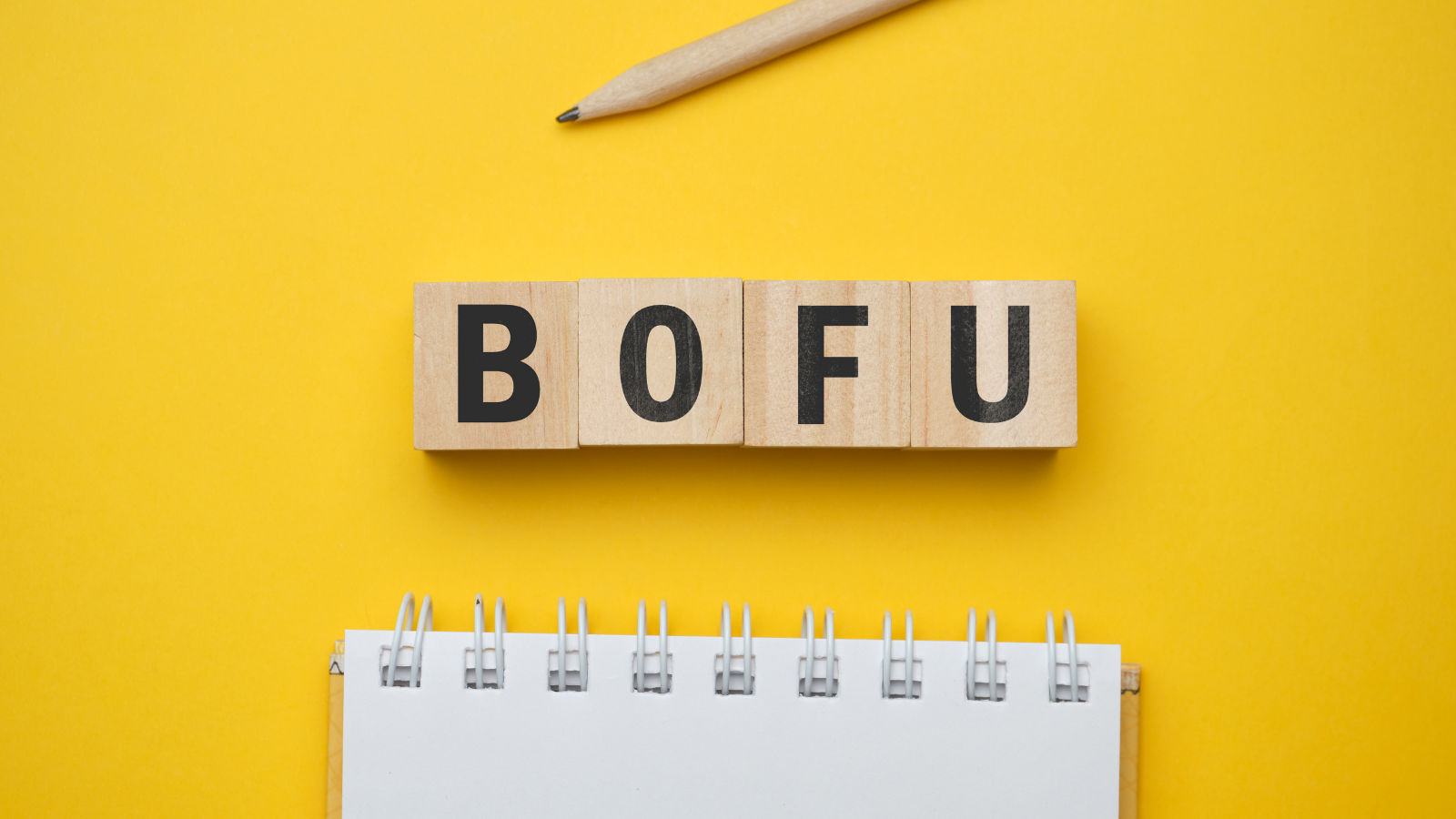 We've all been there. We come across a lead, develop a relationship with them, and make great progress through the marketing funnel.
Then, when you least expect it, that lead drops off.
The marketing funnel is shaped like a funnel for a reason, but it's no fun when a great lead ends up not becoming a customer. In fact, it can be extremely discouraging.
If you're looking to turn more leads into customers, you need to perfect your bottom of the funnel content. To learn how, just keep reading.
What Is the Bottom of the Funnel?
If you've been in marketing for a while, you're likely familiar with the sales funnel. A lot of prospects started at the top of the funnel and only a few of those prospects make it the entire way down the funnel.
In the end, you want as many people as possible in the lower part of the funnel. This is the bottom of the funnel.
To get leads to the bottom of the funnel, you have to invest a lot of time and money. But, being there means that they're about to make the final decision about whether or not to buy from you.
Long story short, the bottom of the funnel is the place where you convert leads into customers. This results in two actions:
Making a decision

Taking action
Your lead has to decide whether they're going to make a purchase from your company. Then, they have to act on that decision.
Your job is to make sure that they decide to invest in your company. Then, you'll follow the deal through by ensuring that they make a purchase.
What Are Good BOFU Goals?
As we said, the bottom of the funnel is the last step in the sales process. It's the place where leads make the purchase that turns them into customers.
If you're looking to set good bottom-of-the-funnel (BOFU) goals, you need to orient them around your lead conversion aspirations.
To help your company succeed, you'll want to increase your conversion rate. This means that your BOFU goals should include goals like these:
Convincing leads that your company is the best choice

Being the first choice when placed among competitors

Increasing the rate of sales
Craft these statements into SMART goals that your company can measure accurately. Place quantitative and qualitative strictures on these goals so that you can definitively say that you've met them or not.
Otherwise, you won't know how your bottom-of-the-funnel leads are converting.
What Is Bottom of the Funnel Content?
Bottom-of-the-funnel content is essential to your sales funnel strategy. Your BOFU content will determine whether bottom-of-the-funnel leads turn into bottom-of-the-funnel customers.
Your content at this stage in the sales lead funnel should aim at convincing prospects to buy into whatever offer you're giving.
Your content may focus on benefits, options, and uses for your offer. All in all, it should convince leads to make a purchase. So, your content needs to be positive and irrefutable.
Keep in mind that your prospects are already interested at this stage in the marketing and sales funnel. They've already learned about your product, and they're already interested in buying it. You just need to drive the sale through.
Unfortunately, not many businesses have conquered this kind of content marketing. In fact, according to the Content Marketing Institute (CMI), only 21% of marketers are working on perfecting their bottom-of-the-funnel content.
If you haven't started working on perfecting your BOFU content, now is the time.
Bottom of the Funnel Content Ideas
Now you understand what the bottom of the funnel is and you've covered BOFU content. But, where do you go from here? What do you need to get started creating?
Your bottom-of-the-funnel content has to be convincing, so you'll need to focus on content that's going to prove your company's value.
Here are a few examples of BOFU content that's been successful in the past:
Customer stories

Testimonials

Brand alternative ideas

Product features and benefits pages

Comparisons between your business and a competitor

Pricing tables
You can choose from these examples or move on to your own ideas. As long as you're focusing on closing the sale, your BOFU content will have a chance of increasing your conversion rate.
How to Move to a Close With a Sales Funnel Strategy
You can make BOFU content all day, but you have to know how to make the marketing and sales funnel work for you. In order to get leads to convert, you have to change your strategy at the bottom of the funnel.
First off, you have to be more direct. Your customer can receive emails telling them about your product, but you need to ask them to purchase it to make more sales.
Then, you need to stand out from the competition. You can't be too humble at the bottom of the funnel. You need to explain why you're the best choice in the industry.
You could use product pages to go into depth about what makes your company and its products stand out.
You also need to focus on the power of persuasion. Don't be afraid to pull out your company's list of awards and recognitions. You can even include customer reviews and testimonials.
You have to use a combination of tactics to get the customer's attention and close the sale.
Overall, you need to make your customer relationship a top priority by sharing valuable information that'll strengthen the customer's view of your company.
Developing Bottom of the Funnel Leads With Sales Enablement
Congratulations! Now, you know everything there is to know about bottom-of-the-funnel content. It's the key to turning bottom-of-the-funnel leads into full-fledged customers.
The bottom-of-the-funnel is one of the most important considerations in the marketing and sales funnel. So, your team has to focus on closing these deals so that they can improve your business' conversion rate.
In order to spend more time on tasks like these, you need to invest in sales enablement. With our sales enablement strategy, your team will be closing more deals than ever before.