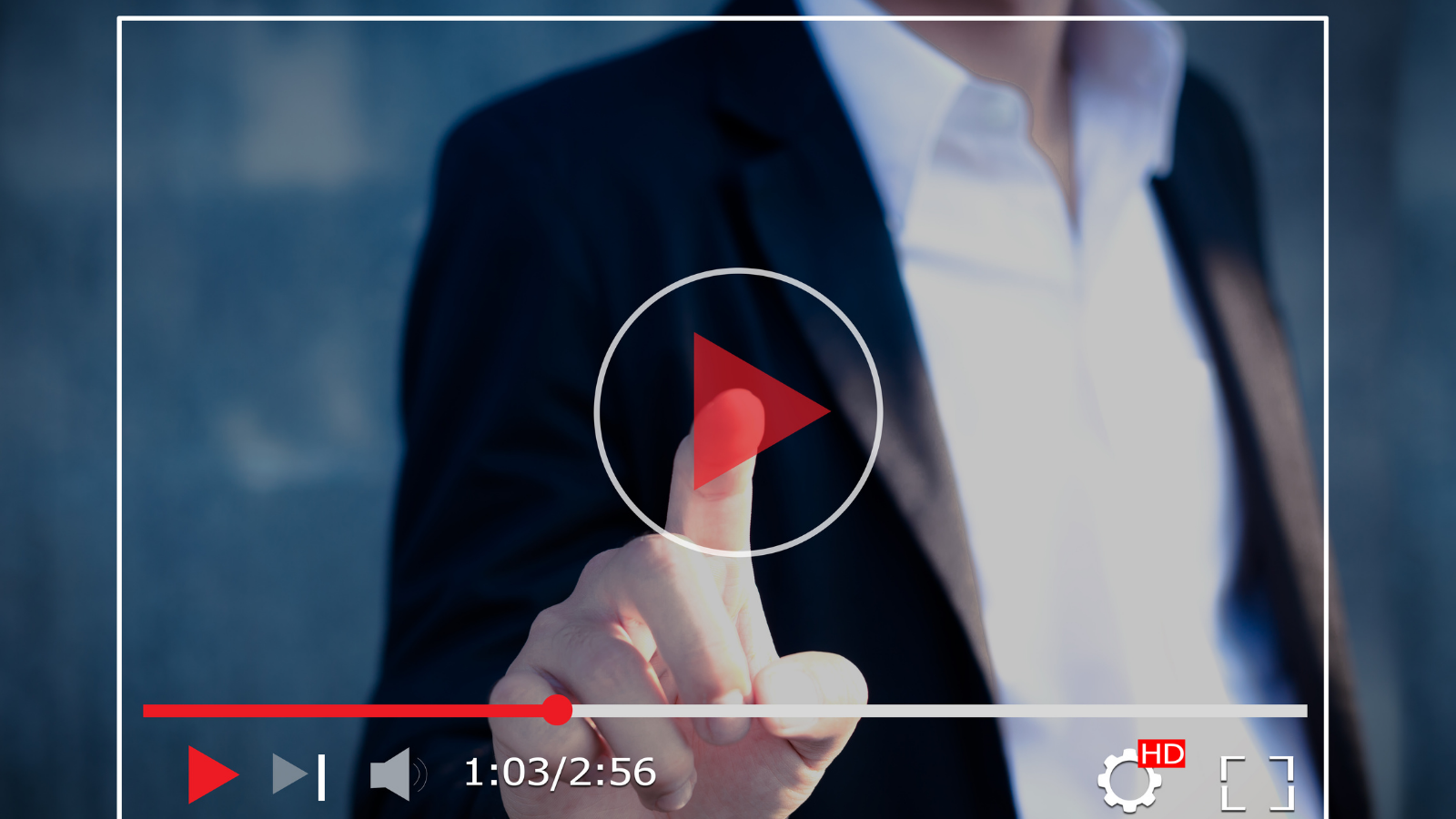 If you are not sold on using video, stick around… let me convince you.
Here are the facts…
82% of internet traffic is video content.

87% of marketers reported that video marketing gives them a positive ROI.

81% of marketers feel that video has a direct, positive impact on sales. 
These numbers speak for themselves. Video is on the rise!
So, how can you start using video in your marketing strategy right away? Here are 4 simple ways to start right now with examples.
1. Client Success Stories
Social proof is one of the best ways to convince someone that your product or service works. Use video case studies as a way for your clients to tell their success stories directly to your prospects.
Here is a good breakdown of what should be included in a client success story video:
Start with your client explaining what brought them into the market for your solution (Awareness stage)

What made them select your product (Consideration stage)

How your product or service helped (Decision stage)

End with them sharing the ROI/success they have seen since working with your company
Here is an example of a video (and written) case study for LeadG2.
2. Webinars
There are webinars being promoted left and right. Virtual events have exploded in popularity over the past couple of years.
I love webinars and think they're a great way to get attention from prospects and show thought leadership. A webinar also gives you a ton of video footage to use in other places.
Here are some other ways you can repurpose your webinar videos:
Edit the video and add it to your resource center as a download

Cut the video down into bite-size clips and tease them on social

Add those clipped videos to your blogs related to that topic

Add the video to upcoming marketing emails
Here is an example of a LeadG2 webinar.
3. Video Blogs
Adding short videos to complement the written words in your blog post is a great way to combine video and copy for success. Additionally, instead of writing out a whole blog, you can easily record yourself talking about the topic and then write a little bit of copy explaining your video.
Having videos on your blog is a great way to give people the option of watching or reading and allows people to consume media in different ways.
Here is an example of a LeadG2 video blog.
4. Company Culture Video
Culture videos serve two main purposes – recruiting and marketing.
Recruiting:
For obvious reasons, people want to work for an awesome company! When recruiting, having an impressive culture video that you can share with candidates will showcase your company in a unique way.
Marketing:
People want to work with companies that have happy, productive, and energized employees. Showing your brand and your people to your audience lets them see the inner workings of your company and your happy employees.
Here is our LeadG2 Culture Video.
Are you sold on video yet? I hope so! Video popularity is growing and your company needs to adopt this movement or you put yourself at risk of being left behind. If you want to learn more about any of these video types, let's talk!