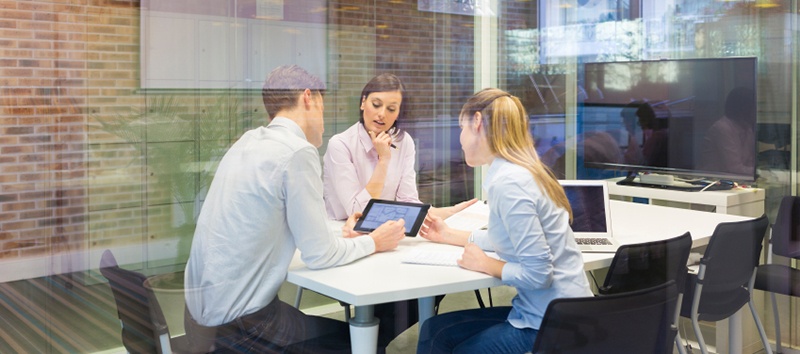 Recently, I stepped into my third year of serving on the board for the Northwest Florida Coast Chapter of Florida's Public Relations Association (and my fifth year as a member). Prior to joining the LeadG2 team, my background was heavy in public relations and digital communications, and I've found that background has been invaluable as I've moved into inbound marketing and content management. In August, FPRA hosted its 70th Annual Conference in Orlando, and I had the opportunity to attend for my first time.
As the Content Manager for LeadG2, my opinion on how public relations and inbound marketing are related (in many ways, but obviously not identical) and go hand-in-hand was reinforced session after session at the conference. Below are four things I learned (or knowledge that was reinforced about inbound marketing at a public relations conference.
1. People expect information that's easily digestible, credible, and timely.
In a world of information overload, people don't have time to sift through hours of information, blogs, and emails. Even further, they don't want to click through multiple links that lead them to useless or outdated information. PR professionals are tasked with communicating this information… and so are inbound marketing professionals.
They say, "Content is King," but it's not if it's useless. What makes a good king if the king isn't effective or credible? Content plays a major role in inbound marketing as it relates to reaching a potential lead or current customer where they are at any specific point in the buyer's journey. Backing up your content with research, data, and a solid strategy based on your Target Persona's WANTS and NEEDS can help a company (small or large) relay a message that's understandable and credible because it was written for them.
2. Relationships! Relationships! Relationships!
This is nothing new. No matter what the initial focus was, so many sessions' information boiled down to this: RELATIONSHIPS. Building relationships is the foundation of PR, but also of inbound marketing! Establishing relationships with your target persona is key to turning leads into customers, and creating inbound marketing content that helps grow and establish trust can aide in relationship building throughout the sales process. Consider how your inbound marketing strategies are helping to personally connect with your target persona. Does your content fill a need or speak to a desire? Relationships are built on trust, and as you fill that need or desire with your inbound marketing content, you can establish trust that grows into meaningful relationships and future sales and growth for your company.
3. The future of SEO is real, human connections. Not just an algorithm.
One keynote speaker at the conference discussed how Google is successful because they solve a problem for a user and they are constantly changing the way they deliver the solution for the user. It's true. Think about the evolution of Google and their mega minds behind search engine optimization (SEO) and the frenzy they cause with every new update.
Inbound marketing is an ideal complement to any company's SEO strategy. SEO requires high-quality links from reputable websites, and inbound marketing can help you reach the influencers who will link to your content. As SEO continues to evolve (and we know it will always be evolving), the content on landing pages and blogs, as it relates to relevancy and popularity, are all vital to your SEO success. Each of these are key components of a successful inbound marketing content strategy and campaign plan.
4. Content is more than just words. Humans see through the words.
Creating content JUST to "have content" on your website is a waste of time, and humans see through it. Content (for all marketing and PR initiatives) should be relevant, timely, and informative for your target persona. As mentioned above, relevancy and popularity are crucial for successful SEO, and your inbound marketing content can help work towards those things.
Overall, my key takeaway from the public relations conference was the importance of relationships, and utilizing content to create, build, and grow relationships from an educated and researched place, speaking to the needs and desires of your target persona. Of course, there are variances between these fields, but as the digital world continues to evolve and expand, the base of these (relationships) will continue to become more important to any public relations and inbound marketing strategy.