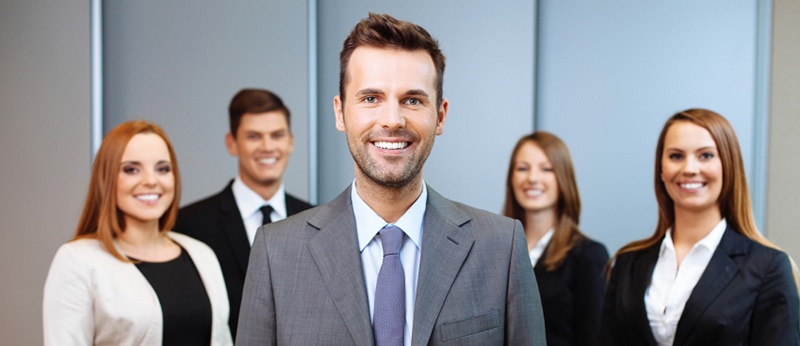 It takes a lot to stand out from the rest with your staffing agency marketing. It takes initiative, drive, creativity, and, most importantly, perceived authority. Those who are successful at standing out are known as thought leaders.
1. The Concept of "Thought Leadership"
You're probably already aware of the experts in your field—selected speakers at major conferences, writers of popular educational blogs, the names that everyone in the industry knows. You know of them because of their visibility and drive. These are the people or the organizations with influence who move conversations and spark innovation by being known as "thought leaders."
While becoming a leading expert in any professional field requires more than just time or a few educational pieces here and there, there are significant payoffs to becoming a thought leader. Practicing thought leadership in the community of staffing builds credibility, attracts top talent, and develops new and existing business.
2. Rising Above the Competition
The American Staffing Association reports that there are roughly 17,000 staffing and recruiting companies in the U.S. operating in nearly 35,000 offices. Those numbers make it almost impossible to get through to new clientele, especially when businesses have ample choices when it comes to cost, risk mitigation, flexibility, and time savings. It's also getting increasingly more challenging to engage with qualified candidates. With the economy picking up steam, there are more and more recruiters knocking on the doors of fewer and fewer available candidates.
However, where a staffing company can push through the noise and the competition is by knowing what the market needs and how to put themselves at the forefront of that. For example, today's small and mid-sized business are struggling to keep up with the newest regulations. Business leaders want their staffing firms to demonstrate that they can reduce their perceived risk by demonstrating expertise and thought leadership. Specifically, recruiting and staffing can attract these businesses by displaying a high level of professional knowledge in the following areas:
Burdens of compliance on a business

Wage and hour lawsuits

Paid sick leave mandates

Minimum wage increases

Skills gap

SOW contracts

Staffing firm accountability

H-1B Visa Cap Legislation

New state & local government regulations

Affordable Care Act
3. A Higher Level of Business
Once authority is established and business clientele is attracted, there is always the question of what happens next? Luckily, thought leaders who continually make strides in building their authority have the greater advantage of not only exciting business, but also developing deals and transactions.
A study by Hinge Marketing shows that companies that employ "visible experts" (those professional experts similar to thought leaders) enjoy 66% acceleration in business growth. The specific areas where the firms' experts make the most impact is in closing deals (5% increase), reaching larger audiences (16% increase), and increasing leads (27% increase).
4. Talent Attracting Talent
Accelerated growth is not limited in business to business deals. Having innovative individuals with a reputation and name power in a staffing firm also builds the reputation among the talent pool as well. Reputation itself builds trust and credibility that talent ultimately trusts to help them find a worthy position. And in some cases, a staffing firm's reputation may naturally attract versus entice this talent to come more willingly without the hassle and time taken up by cold recruiting.
The Payoffs of Thought Leaders
No one staffing firm or hiring manager can become a respected thought leader overnight. It takes time, effort, and creativity to build a lingering reputation. However, when done correctly and persistently, finding your staffing firm at the top of the thought leadership can lead to naturally attracting top talent, performing more productive business transactions, and standing out from the competition.
Editor's note: This post was originally published on September 28, 2016, and has been updated.