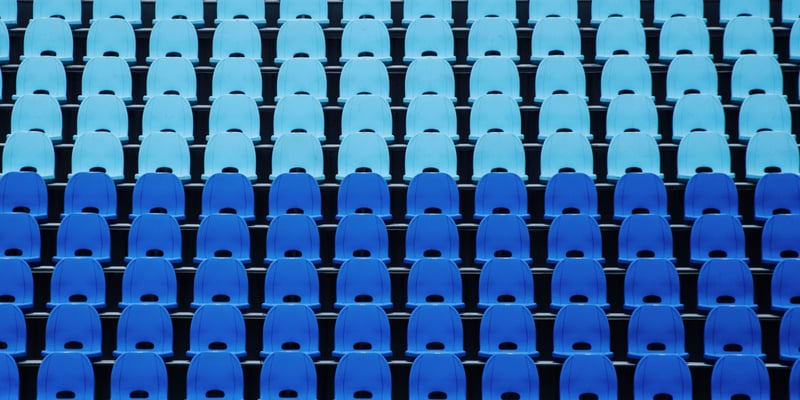 One of the challenges that exist with staffing agency marketing is that staffing and recruiting agencies exist to serve two masters: the hiring manager of the firm they are filling the job order for and, of course, the candidate. When developing an inbound marketing strategy or content marketing program designed to generate new business for a staffing agency, it's important to keep these two distinct target personas in mind with everything you do.
If you don't keep your target persona at the forefront of your efforts, you will be falsely led to believe that every person coming to your website and filling out a contact form or downloading your latest e-book is a potential lead.
For example, even if you make it very clear on a landing page that the content is for hiring managers, you will probably still get your fair share of job candidates filling out forms. This is especially true if you have a download titled something like "7 Questions Every Hiring Manager Should Ask Administrative Candidates." You will see a fair number of downloads from administrative candidates trying to get a leg up on the interview questions. This can cause mass confusion regarding which leads you should be following up with and how to nurture those leads.
So how do you effectively segment your two distinct types of website visitors and avoid erroneously chasing the wrong leads? Strategic segmentation can separate your visitors into two buckets: hiring managers and candidates.
By segmenting and identifying these different audiences, you can develop databases to whom you can send targeted messaging that helps to nurture them, but you have to first know who's a lead and who's a candidate so that they can receive the right message.
How to Segment Your Audience
With two distinct audiences and only one contact form on a landing page, the last thing you want is to ask only generic questions like:
First Name

Last Name

Email

Company

Phone
Even if you require each of these questions, you can't stop there or you still won't know which bucket to put the lead in: candidate or hiring manager.

Add one more question for segmentation purposes. A simple and direct question that will work very well is:
"Are you a responsible for hiring at your company?"
That question will produce a "Yes" or "No" answer that you can use to segment your identified visitors into one of those two very different buckets. Later, as you get to know your leads a little better, you can add other lead-qualifying questions on future contact forms that may be served to leads.
Using Forms to Increase or Decrease Lead Quality
Should you ask more questions of these leads (or candidates) if (and when) the opportunity rises?
That's an interesting question and a matter of strategy. Asking a new question every time a visitor wishes to download, or asking two, three, even five questions each time, may have the effect of reducing response. Some people will get tired of all those questions and just desert the landing page. Is that a bad thing?
Maybe. It depends on whether you want more leads (quantity) or more highly-qualified leads. If you're looking for quantity, then put fewer obstacles in their path. If you're looking more for quality and are willing to sacrifice some quantity to get it, then increase the number and depth of questions on the form so as to filter out those who are not truly interested in your services.

Serving two masters is always tricky, but with careful planning, and by using a lead segmentation strategy for your staffing agency marketing, you can serve both well and generate both great business leads and great candidates.
Editor's Note: This post was originally post on May 13, 2015, and has been updated.