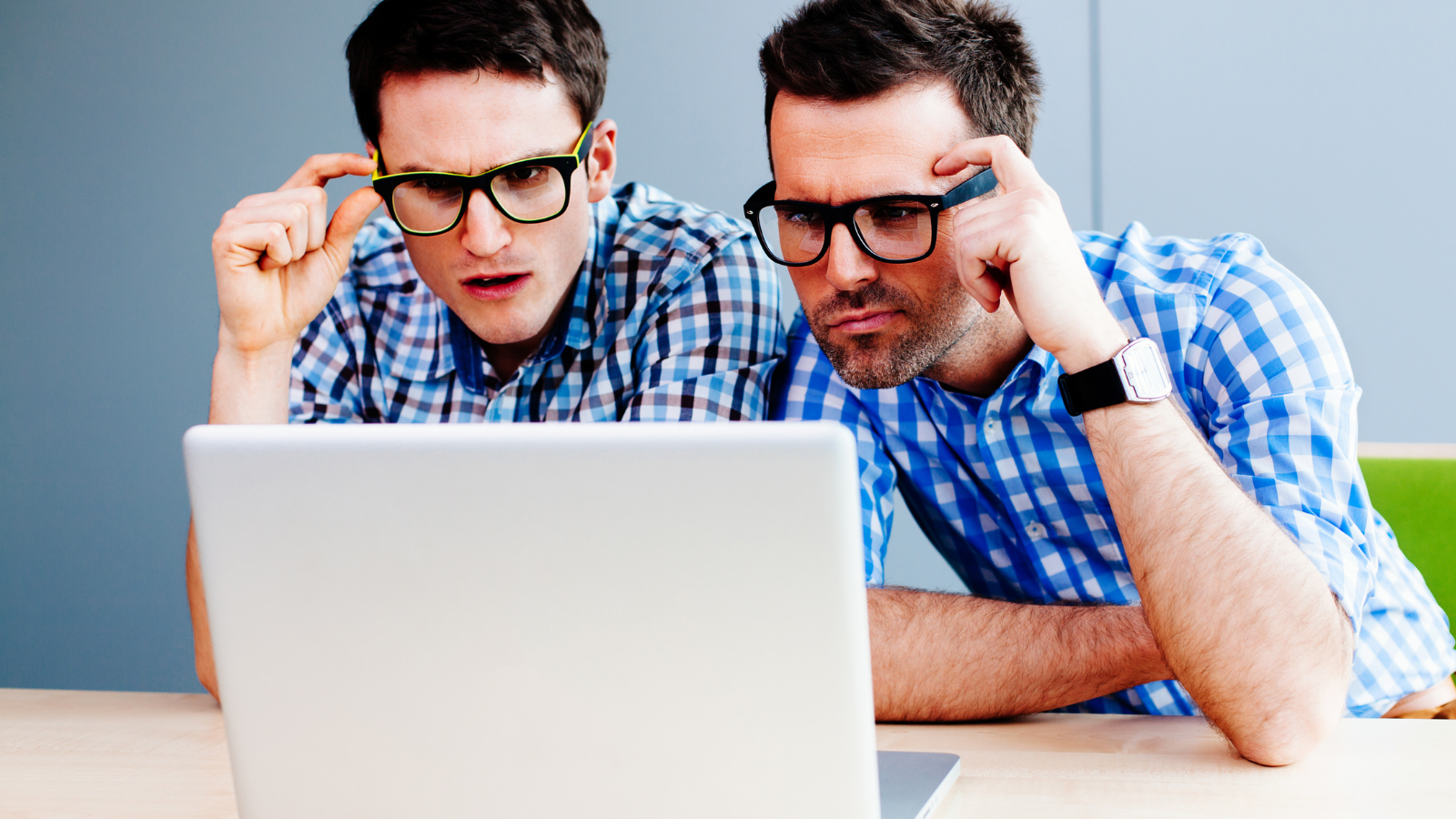 Prospecting for new B2B clients has never been more challenging. First meetings with qualified prospects used to fill a salesperson's calendar after just a few hours of cold calling or sending introductory emails. That's no longer the case.
In fact, the number one frustration I hear from salespeople is that they're not getting enough "at bats." They're doing more cold calling and sending more emails than ever, but they're not getting enough opportunities to tell their story to qualified decision-makers.
What's changed? Why is it harder than it used to be? Well, the B2B buying process has changed.
Buyers are in Control of the Buying Process
Today's decision-makers are 57% - 70% through their buying research before even engaging with a salesperson for the first time. They're doing the early stages of clarifying their requirements, researching potential solutions, and comparing vendors on their own without the help of salespeople. And almost all of this research is being done online. This signals a scary time for anyone involved in selling if your sales teams have not added lead intelligence to their toolkits.
Your decision-makers may not want to engage with a salesperson early in their exploration process, but what they do want is their buying process to be less complex and they're appreciative of sellers who make things easier for them. Research from Gartner indicates that customers are three times more likely to buy from suppliers who provide information perceived as helpful in their purchasing process.
The good news for sellers is there is more information than ever before available about what your prospects are doing online that can be used to help you be more helpful.
Today, salespeople have access to sophisticated lead intelligence tools that provide insights into the digital behavior of your prospects. Further, these same tools can help salespeople modify their tactics and approaches in real-time. For example, these tools can trigger emails when someone looks at your pricing or service page. Or they can manage a sophisticated lead scoring system to trigger notifications to salespeople and emails to prospects when a prospect reaches a specific lead score.
Believe it or not, while I was writing this blog post, I just received an alert that a prospect (that I thought had gone dark after I sent him a proposal) had just returned to our website and viewed the pricing page. I had almost given up on this deal and scratched it off my pipeline. Without this lead intelligence and knowing that the prospect was possibly still interested, I probably would have given up.
Do You Have a Smart or a Dumb Sales Team?
Do you receive notifications via email, text message, or pop-up notification when your sales teams' leads return to your website? (We specifically reference "your sales teams' leads" because we feel strongly that these lead intelligence tools need to be institutionalized company-wide and not just used by rogue or technically savvy salespeople looking to gain a technical advantage. The benefits of lead intelligence are exponential when used across an entire company rather than just by one or two salespeople.)
Sales managers are now faced with the decision to either make their sales team a "smart" sales team and provide them with modern sales tools like lead intelligence and sales enablement tools or choose to stick with what they have done in the past, possibly falling behind their competitors.
Why is Lead Intelligence So Important in the Sales Process?
As the balance of power within the sales process has moved from the salesperson to the prospect, and more information (including pricing and knowledge of competitive goods and services) is available online than ever before, it's important for your sales team to know as much as they can about prospects.
A list of things you COULD know about your prospects if you were using lead intelligence include:
Seeing which pages of your website and content a prospect is looking at

Knowing if your prospects are opening your emails, and when

If your prospects are on social media, and which channels

Knowing when the best time to contact them is

Delivering emails to your contacts when they are most likely to open

Calculating lead scoring based on custom criteria

Receiving notifications when a prospect comes back to your website

Triggering automated workflow email that gets delivered to prospects when they visit your pricing page
Conclusion
This is information that's available when you are using sales enablement tools or sophisticated inbound marketing software like HubSpot, Pardot, or InfusionSoft, and make your sales teams much smarter than they could ever be without this technology. It's really not a hard decision when you think about everything your team has to gain from using lead intelligence tools vs what you miss out on by not using them.
If you are not convinced by now that lead intelligence should be part of the "modern" salesperson's tool kit, we have one last question to ask. Are you comfortable not knowing what your prospects are doing on your website? Are you okay with your competitors' sales teams having access to that type of lead intelligence and information?
*Editor's Note: This blog has been updated since its original post date.