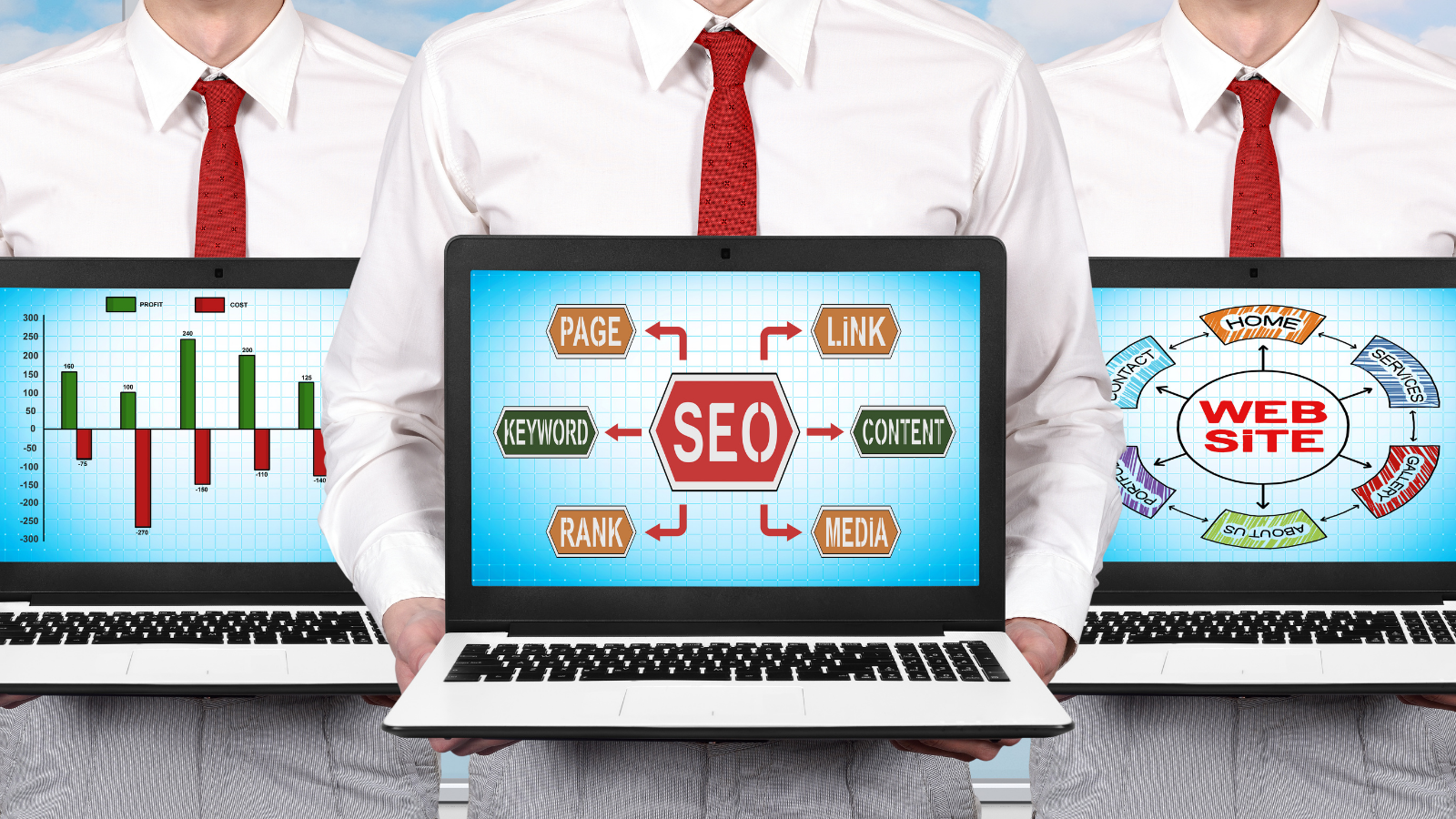 If you're worried about your website's ranking, give your SEO a reality check. It might be time to leave your old SEO techniques and adopt updated practices to increase traffic to your website. SEO is constantly changing. Unfortunately, many marketers and webmasters don't change with it.
Search engines such as Google continue to offer users the best possible results while dealing with spammers who manipulate their ranking. This makes search engines upgrade their algorithms and techniques often. The changes make the SEO tactics that used to work ineffective, and in some cases, some become harmful. In the guide below, we will discuss the top 8 outdated SEO tactics that could be killing your rankings.
8 Outdated SEO Tactics
1. Heavy Use of Anchor Text on Internal Links
Earlier, this tactic used to be an effective practice that brought positive impacts on rankings. However, in the last few years, Google has discounted the tactic and even punished it where they feel like it's spammy, overdone, or manipulative. As long as the internal link is in the footer, navigation, sidebar, and inside content, relevant and flowing well, you are safe.
However, if it looks sketchy, has low usability, or you're making the font small to hide it, you have to be worried. There are high chances of being penalized, discounted, or hurt by Google.
2. Keyword Stuffing
Keyword stuffing is the repetition of keywords across the content on your website. Traditionally, keyword stuffing was a successful SEO strategy that could give your content a high chance of ranking. That is no longer the case—and in fact, keyword stuffing is harmful to your search rankings. Google has become better at detecting when people stuff keywords into their content and penalizes websites.
3. Thinking Rankings Are All That Matter
Although it is vital to have a powerful search presence, ranking is not everything. There is no need to rank for keywords that don't drive the right traffic in a notable amount. Instead, try focusing on creating a search engine presence that attracts the target audience and leads them down the path to conversion. Meaning you will have to put effort into designing a conversion-drive website.
Furthermore, web design plays a vital role in a site's conversion rate. If your target audience can't find what they are looking for within seconds of landing on your website, they will leave. So, ensure every page is clear, in a simple-to-follow manner that guides the reader to the valuable information.
4. Paid Links and Low-Quality Directories
Do you know that low-quality directories, paid links, and link acquisition techniques are either penalized by Google or may be penalized as part of a future update? For instance, talk of paid links. Paying for PageRank-passing links violates Google's webmaster guidelines, but it simply refuses to die despite being a harmful technique. Paying for links can improve your ranking in the short term, but you may eventually get penalized.
For a long time, web directories used to help people find content online and, in turn, improve search rankings. Later on, they started being misused and abused, making most directories harmful or worthless for SEO.
5. Exact-Match Domains
Back then, it was simple to throw up a microsite on an EMD and rank more quickly than a traditional, branded domain. For example, let's say you are a consumer looking at domain names like handmadepipes.net, woodenpipes.com, or hand-carved-pipes.com. With an exact match domain, your domain will match the same keyword you are targeting.
Furthermore, exact-match domains do poorly with content marketing link earning, and people don't trust them. Exact match domains can rank like any other domain, but they are more likely to be flagged for spam manually or algorithmically. As Google updated its algorithm, exact match domains lost their power.
6. Thin Content
When your target audience visits your website, all they are looking for is high-quality content. If they find low-quality (or "thin") content, they will leave and probably never return. Effective SEO needs you to regularly produce amazing content, which is difficult for time-strapped marketers. Lack of resources and time can rush content, not satisfying your audience.
Your content should be well-written, robust, engaging, and accurate in the current Google update. Also, no minimum or maximum ideal length; make it relevant and serve its purpose.
7. Relying Only On Keyword To Drive Blog Topics
Earlier, marketers and webmasters used to generate a list of targeted keywords and write blogs focusing on each keyword. While it was an effective SEO tactic to improve search engine rankings, it can be time-wasting if the right audience can't find it.
Instead, you should not rely solely on practice. Running a successful blog means relevant, valuable content that will attract and retain the target audience. Having relevant content will drive more traffic and have your audience more engaged with your brand.
8. Indiscriminate Guest Blogging
Over the past years, guest blogging has changed dramatically. Guest blogging has a long history.
Guest blogging has its roots in traditional public relations, and it was an effective SEO tactic. Back then, you would seek guest posting opportunities through publications based on the audience's size and relevance. The goal was to get in front of more of the right audience, and it involved having good content the audience would like.
To keep Google happy, website owners added fresh content often and started building links to increase ranking. Marketers began submitting guest posts to any website, accepting them in an attempt to acquire a link. Later, marketers began submitting off-topic articles, and website owners published them.
Fortunately, Google showed up to end the nonsense and created a lot of damage in the process. Websites were penalized, and many never recovered, so some had to start over on a new domain. Up to date, Google still penalizes indiscriminate guest blogging to ensure everything on the web is relevant.
Conclusion
Using outdated SEO strategies is not only ineffective, but it can also hurt your rankings. Unless you are a content marketing or SEO professional, it can be hard to know which strategies to adopt and which ones to leave behind. Luckily, our guide has discussed all the outdated SEO strategies that could be hurting your SEO without you knowing. You will increase your site's ranking, brand awareness, and traffic by ditching obsolete tactics.
.