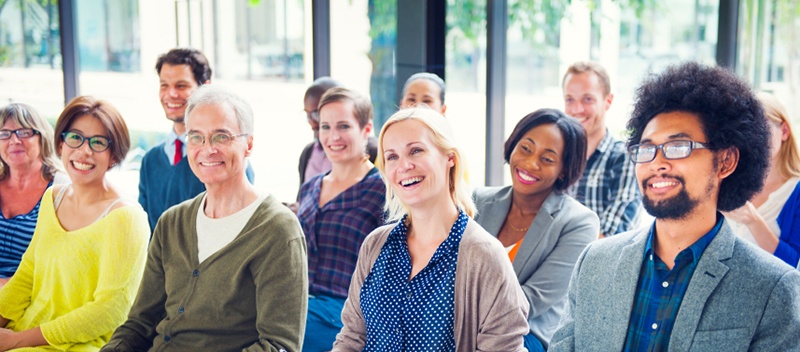 Marketers have a lot of "bells and whistles" that can keep us busy. Blogging, content, SEO, marketing automation, email campaigns, CRM, nurturing workflows, webinars, landing pages, ad words, social media, pay per click, banner advertising, retargeting. There seems to be a never-ending list of strategies and tactics we can invest in and deploy.
It's important to understand, though, that not every tactic will be successful for every organization. Nor should every organization feel obligated to try every tactic. It's understandable for marketers to want to try new things—especially if their current tactics aren't producing the results needed to grow the business. However, it can be easy for marketers to spread themselves too thin. When this happens, they run the risk of creating a lot of activity but not creating successful results.
In these cases, marketers get sidetracked and forget the primary objectives of marketing: know your market, and help your market know you. Notice that the first objective is to know your market. Before you can successfully attract prospective buyers and generate revenue opportunities, you first must know whom you're targeting.
Define Your Target Audience
The world may be your oyster, but it's probably too big to be your market universe. You don't want to try to be all things to all people. Successfully marketing to a market universe that's too large is like trying to boil the ocean. Shrinking your target universe will help you customize your message and improve the likelihood that your message is received.
Business-to-business organizations can use variables such as industry, geography, revenue, and/or number of employees to define the parameters of their market universes. Instead of trying to market to every business, you can shrink your target universe by only marketing to manufacturing companies or financial services firms. Or, you can get even more focused and narrow your universe down to manufacturing companies in the southeastern United States with $25M in annual revenue and at least 200 employees.
Don't just use random variables to set the parameters of your target, though. Take a close look at your current client mix. What do your clients have in common? What is their revenue, industry, etc.? Leverage the success you've had with these types of companies and find others that look like them.
Research Your Target Personas
Once you've defined your target universe, you can now narrow your focus even further by defining your target contacts. Who makes the decision to purchase your solution? What is that person's function? What is his or her title? Again, the best place to look to define your target decision-makers is your current customers. Whom did you sell to in the past? Who is your primary contact? Who made the final decision to work with you?
Understanding demographics is great, but defining your target persona takes your understanding to a whole new level. The target persona focuses on the prospect's needs, pain points, and buying process. It focuses on why they may need your solution; what challenges they are faced with; and what business problems you can help them solve. It also provides insight into how they explore new solutions; what resources they trust; and the steps they take to help them make a decision.
Developing a target persona should not be based on guesses or your best hunch. It should be based on sound research. Survey your current customers, past customers, and prospects. Ask them questions about their business challenges and how they make decisions. As you compile their responses, themes and commonalities will become obvious, and your target persona will begin to crystalize. Many marketers skip this important step, but it's critical if you are going to create messaging, content, and strategies that will resonate with your target market.
Build a Comprehensive Database
Once your target universe and target personas have been identified, you need to consolidate data from multiple data sources and build a centralized database to store and manage your prospects. It's important to move beyond spreadsheets and leverage a marketing automation and/or CRM tool. Your data should include contacts that are generated from inbound marketing tactics as well as the prospects you want to target with your outbound tactics. Establish fields that track the various demographic variables (industry, geography, revenue, etc.) so you can easily segment the data into target lists for specific campaigns. One group that often gets overlooked and should also be included in your target universe is referral sources or evangelists. These are contacts who will probably never be your customer, but who have the ability to refer business to you. You want to make sure you know who these people are and develop campaigns to stay in touch with them as well.
Having a thorough understanding of whom you're targeting will help you to know which tactics to deploy and what strategies will be most effective.