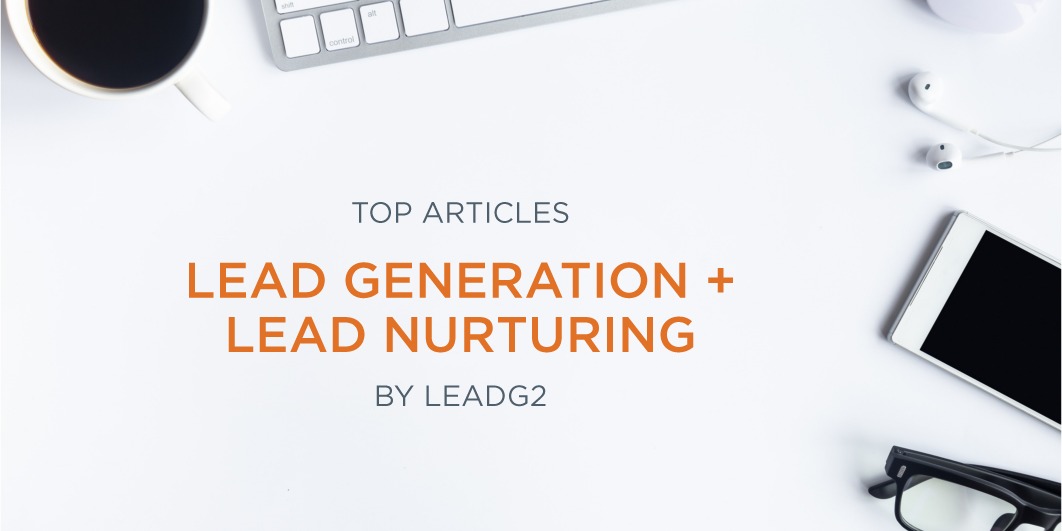 Our goal as a company is to partner with our clients to increase the quality (and of course, quantity) of their leads, and today, we are bringing you a recap of the most popular posts we've published in 2019 on lead generation and lead nurturing.
We pride ourselves in providing our clients and visitors top-notch, quality content through our blog to teach them and guide them to success. We've searched for the most popular blogs of 2019, and we've curated these lists that will publish each day this week to bring you some of the most educational and informative content from the year. Check out these top blogs on lead generation and lead nurturing from 2019.
LeadG2's 2019 Top Blogs on Lead Generation and Lead Nurturing
2. Living in an Age of the Empowered Buyer Requires a Fresh Approach to Prospecting
3. Your Salespeople Are Wasting Inbound Leads
4. 3 Reasons All Those Website Visitors Aren't Converting into Leads
5. Why More Leads Isn't Always the Answer
6. A Simple Hack to Generate More Traffic (Without Spending More Money)
7. Increase Lead Conversions With This Quick CTA Tip
8. Transform Your Website from an Online Brochure to a Lead Generation Machine [VIDEO]
9. Simple Lead Qualifying Hacks [VIDEO]
10. One Simple Way to Improve Your Sales Process With Content
These are the most-read blog posts on lead generation and lead nurturing from 2019, and we hope they provide insight to help you have a successful inbound marketing strategy in 2020. Cheers to a prosperous New Year!